Andy Ruiz Jr says he'd "love' to fight former WBC heavyweight champion Deontay Wilder or current champion Tyson Fury after he deals with Chris Arreola on April 24th in his return clash.
Ruiz vs. Wilder would be a big pay-per-view fight that would attract a lot of fan interest. The winner would be in a great position to take on either Antony Joshua or Tyson Fury next year.
The former IBF, WBA & WBO heavyweight champion Ruiz Jr (33-2, 22 KOs) has been transforming his previously overweight physique with his new trainer Eddy Reynoso, and he's feeling and looking better than he ever has.
Ruiz, 31, has been posting training videos of himself, and he looks like he's in the 240s, which is well below the 283 lbs he weighed in for his last fight against Joshua in December 2019.
The proof is in the putting, and we're going to see if Reynoso's training methods can produce results next month when Ruiz takes on two-time world title challenger Chris Arreola (38-6-1, 33 KOs) on pay-per-view.
Andy Ruiz open to Wilder or Fury fight
"Of course, everybody is talking about that fight. I would love to fight Wilder and Tyson Fury," said Andy Ruiz Jr to Little Giant Boxing when asked if he'd be interested in facing Deontay Wilder.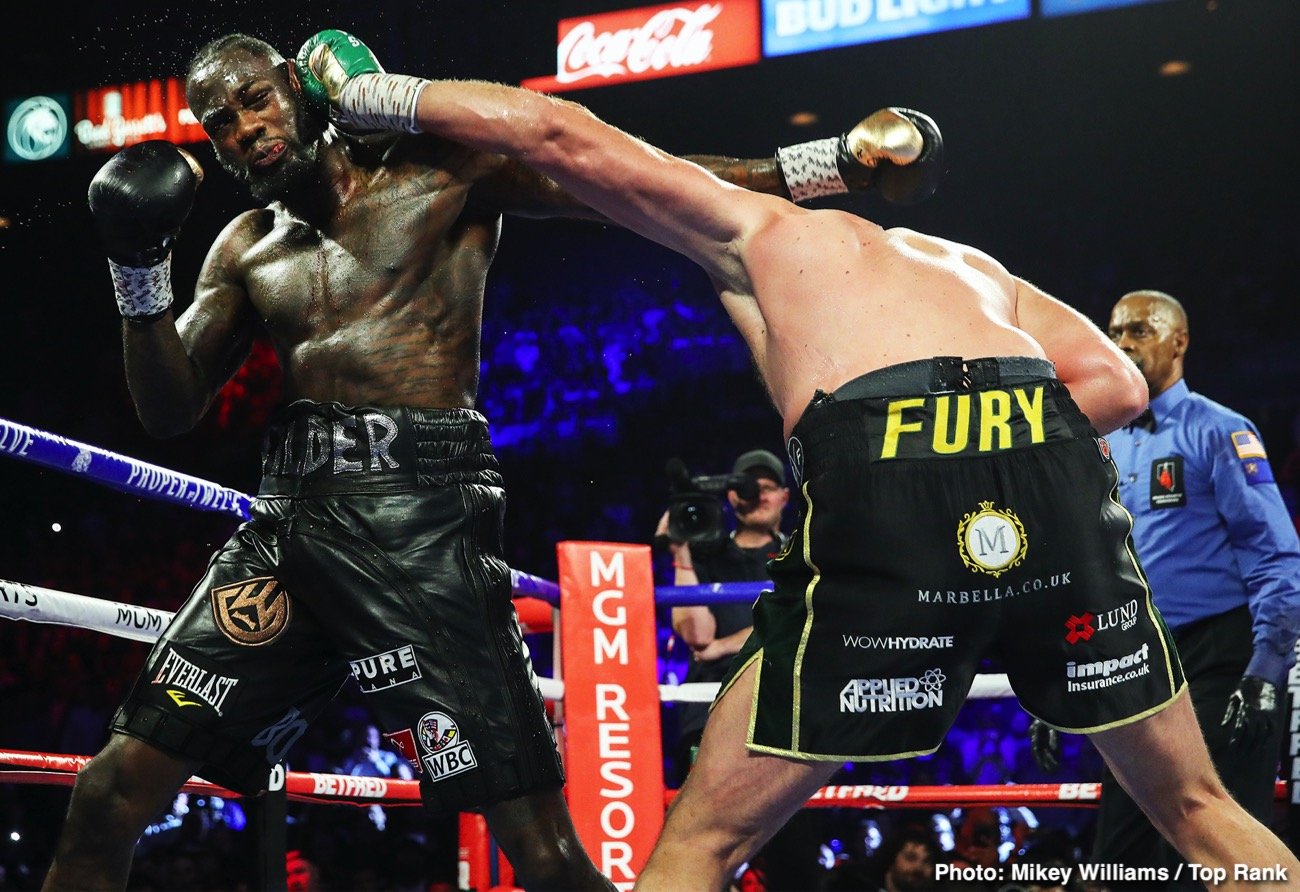 "I know Anthony Joshua is going to fight Tyson Fury, but I want that green belt [WBC]. I've had all the belts [IBF, WBA & WBO], but that's the belt I'm missing. I need that belt, baby. The WBC."
Wilder (42-1-1, 41 KOs) hasn't seen action since his loss to Fury last year, and it's unclear whether he and his management would be willing to take the fight with Ruiz coming off a year a half layoff.
For Ruiz, it's a good fight to take against Wilder, especially if he looks impressive against Arreola. If Wilder can't get the trilogy match against Fury, Ruiz is the best option for him because he'll make excellent money facing him.
Matchroom Boxing promoter Eddie Hearn has been saying recently that he thinks Ruiz will beat Wilder. It'll be fun to find out if Hearn is right.
Ruiz improving with new trainer Reynoso
"Yeah, that's exactly why I'm here [with trainer Eddy Reynoso]. I actually messaged him [Canelo Alvarez] and told him after I lost to Anthony Joshua, I told him that I want to make a difference and make a change," Ruiz said in recalling a conversation he had with Canelo after his loss to Joshua in 2019.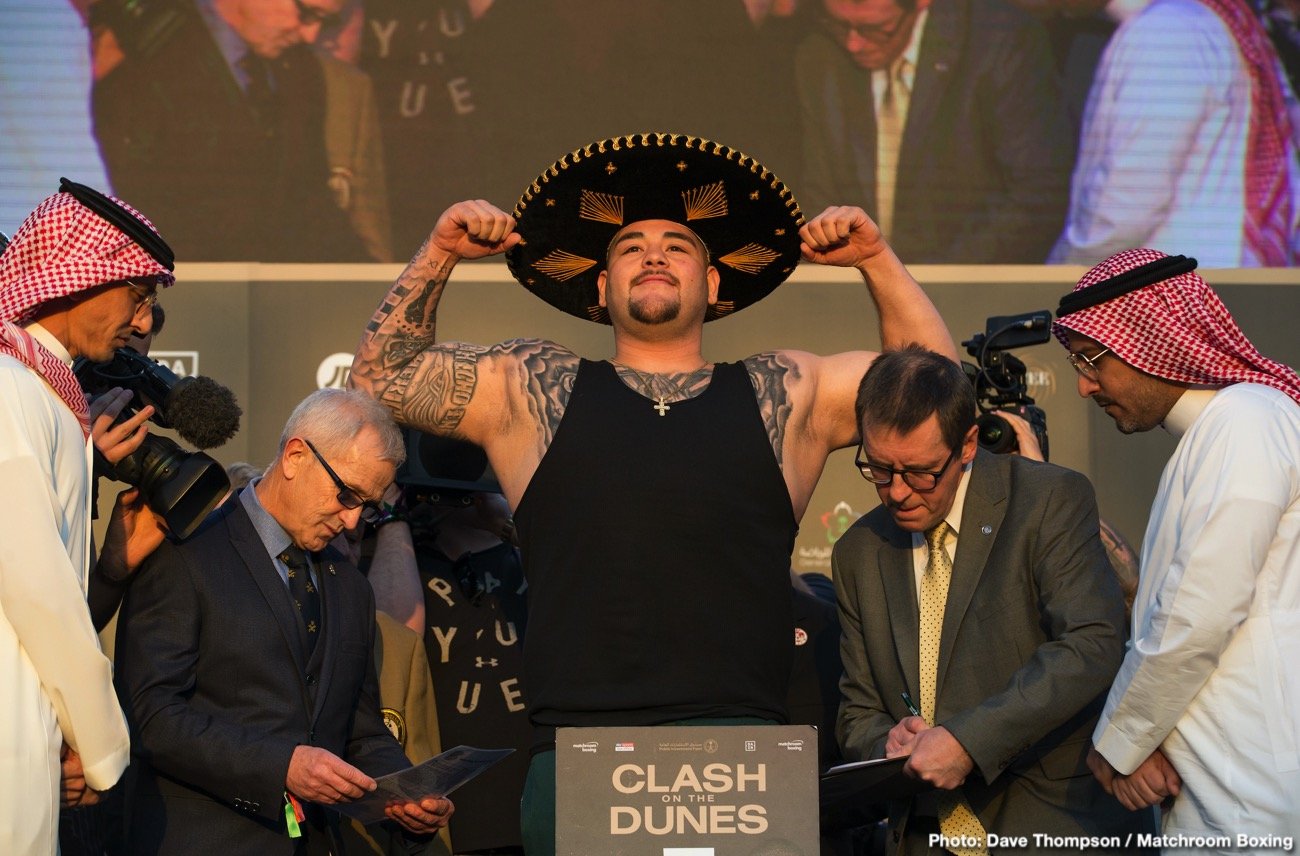 "I told him that if he could bring me here where he's at [with Eddy Reynoso]. So I'm under his wing—me and him and working together.
"Like I said, working with a lot of different champions, it's a different mentality. I'm just excited, man. I'm excited to be giving the fans what they wanted. I've never been 100% until now, so I can't wait.
"I'm going to be the best version. There are still improvements to come. We can't stop learning in this boxing game, and that's why they call it 'The Sweet Science.'
"The main thing is to keep working. After [Chris] Arreola [on April 24th], I want to keep fighting and keep training to look better and better.
"That's the goal. I'm really confident because the things we've [Reynoso] been working on, I've never did it before.
"They have a lot of confidence in me, and that's what surprises me. All the things I can do and the ability I can do. Like I said, Andy is coming soon," said Ruiz.
If Ruiz looks sensational in beating 40-year-old Arreola, it'll be a good endorsement for Reynoso's training methods. You can bet that more fighters will ask Reynoso to train them, and he could find himself in the position where he's overwhelmed with a gym full of elite-level fighters.
If that happens, Reynoso will need to add assistant trainers that can help out.