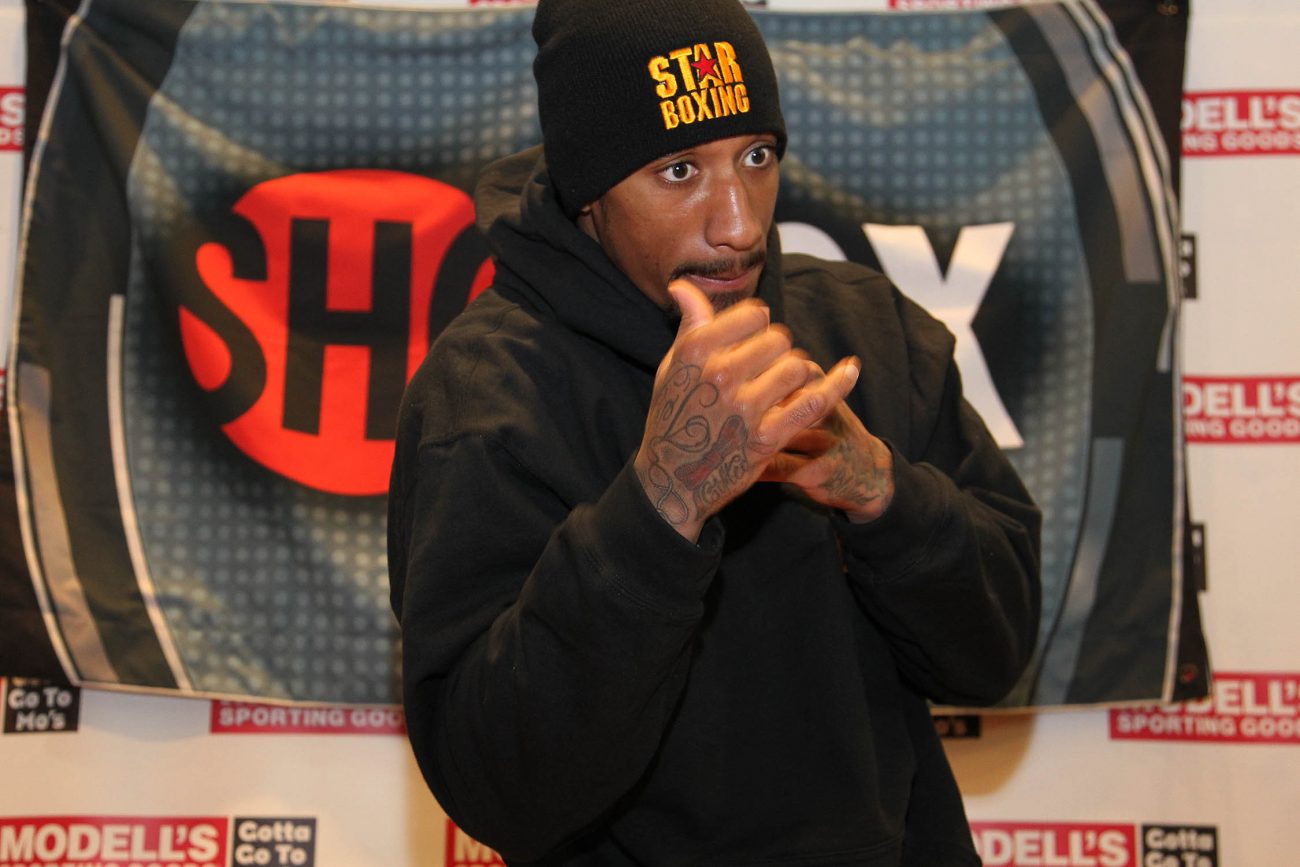 Undefeated former WBO 154lb champion, Demetrius Andrade (21-0, 14ko), is determined to bounce back from a nightmare period that has seen him out of the ring for 16 months, embroiled in promotional/contractual tussles, and ultimately stripped of the WBO title that was picked up last weekend by Britain's Liam Smith.
Andrade hasn't been seen since his dominant stoppage victory over mandatory challenger Brian Rose in June 2014, after which he turned down a $550k payday to face Jermell Charlo, claiming he was being courted by Roc-Nation Sports, who offered him the same $550,000 figure not to fight while they wrangled him out of his deal with Star Boxing and Banner Promotions.
That didn't happen, Andrade is still with both Star and Banner, and has launched legal proceedings against Roc-Nation to attempt to recover the monies he was promised and never paid. In short, it's a mess, but the former US Olympian is ready to begin his comeback in a 10 round warm up, non TV fight against unheralded Argentine, Dario Pucheta on Saturday, and is raring to go.
"I've tried to stay positive, working hard in the gym to stay in shape, but sparring in a gym is different than being in a fight when your opponent is trying to take your head off. [On Saturday], people will see what I'm truly made of," he said.
"All I can do is just be better and work on what I need to work on," he continued. "That time out, people think I've been slacking or I'm not doing this or that, but when they see me in the ring, they'll be like, 'Hold up! We need more of that right there!'"
"There's life-changing money in this boxing business and that's why I'm in it, but at the same time, I'm just happy to get back in the ring."
"They [WBO] went behind me when I was sleeping," he said of the situation surrounding being stripped of his world title for inactivity. "I was sound asleep, and when I woke up my belt was gone! I was like, 'Damn, I worked too hard for that!'"
"I've had some bumps in the road and it took a year to get settled [but] I haven't suffered any damage in the ring, [and] I feel good."
Twitter @undilutedpoison