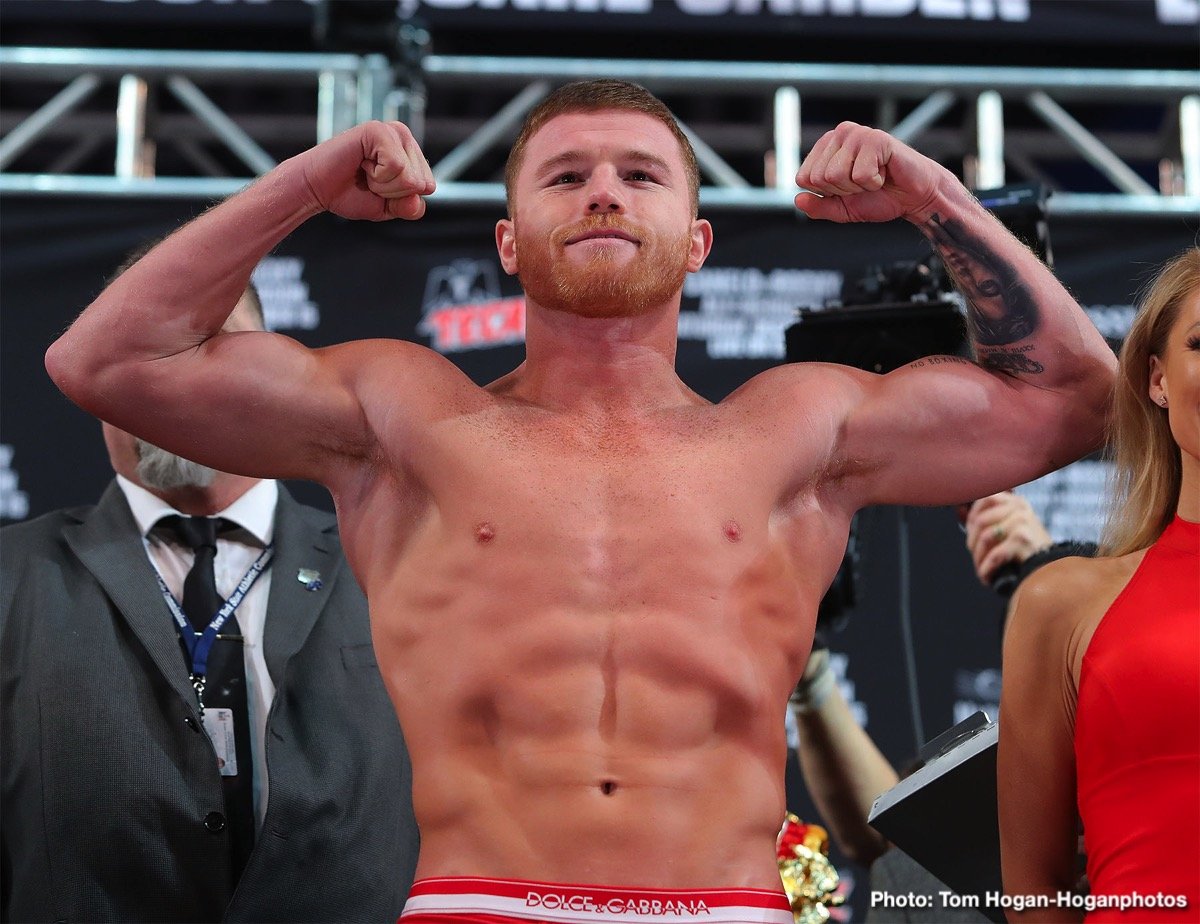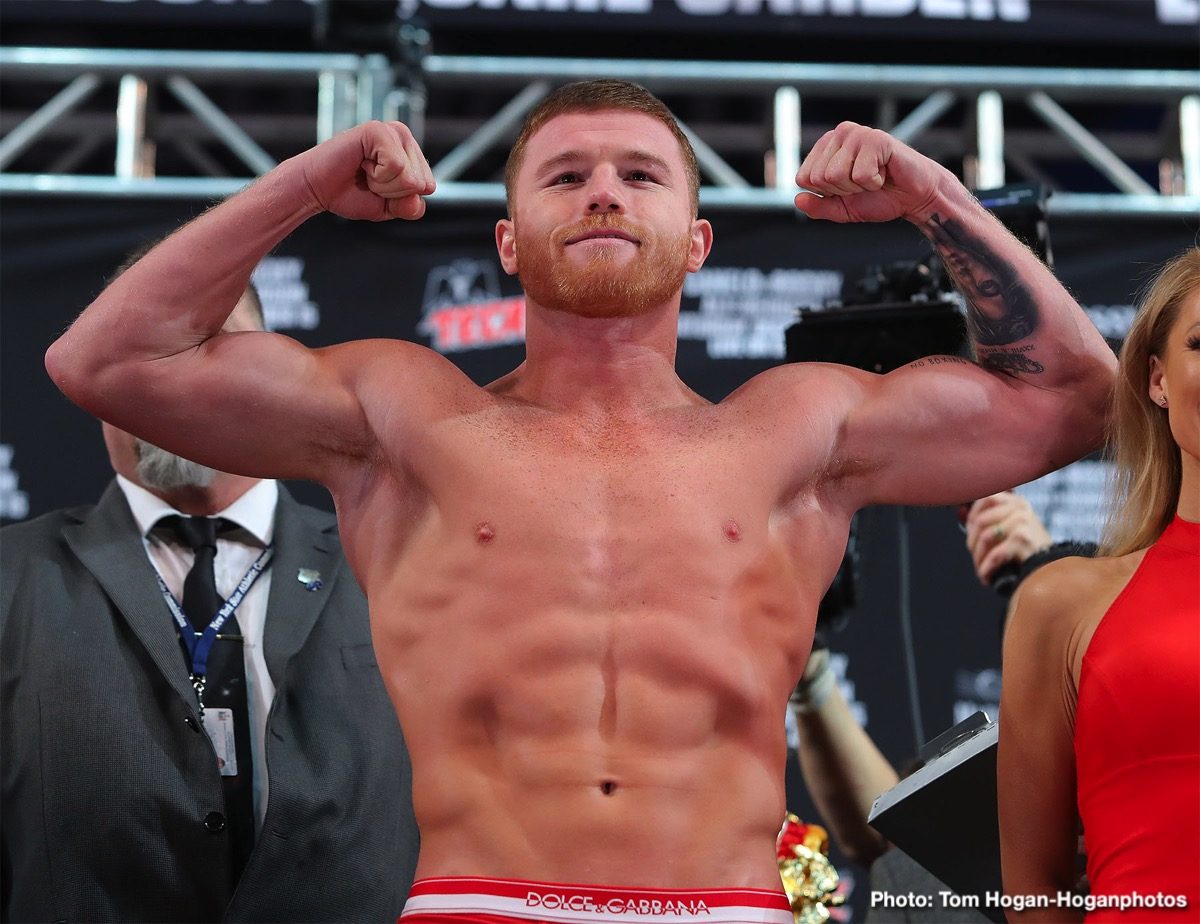 Amir Khan is one of a few British fighters who knows first-hand how powerful Canelo Alvarez is. It was back in May of 2016 when an outgunned Khan was brutally KO'd by the Mexican star, and Khan is now finding it almost impossible to give his countryman Rocky Fielding much of a chance against Canelo tonight. Khan went up in weight to fight Canelo, while tonight's fight sees things the other way around – with Canelo going up, to 168, to challenge Fielding.
Despite this, Khan sees only one winner. Not only that, but Khan says Canelo is "unstoppable" in his opinion – that he would even defeat the one and only Floyd Mayweather in a return fight should one take place.
"I like Rocky, he's a brilliant guy but I've been in with Canelo and I just can't give Rocky a chance," Khan told Sky Sports. "Canelo is a beast. The way he beat Triple-G, I just think no-one can stop him. Even if [Floyd] Mayweather came back and took a rematch with him, I think he would beat Mayweather. Canelo has matured as a fighter and he is a better fighter than when I fought him. He is a great fighter now. I hope Rocky can do it, I really do, but I just can't see how."
Khan is far from alone in being unable to give Fielding a shot. Again like Khan, many fans WANT Fielding to do it, but it just seems to be way too big a task. But is Khan right when he says Canelo would beat Mayweather should they fight again? That one would be extremely interesting and it's true, Canelo has improved plenty since that 2013 decision loss to "Money."
But does Mayweather want to take what would be a risky fight, perhaps THE biggest risk of his career? Not likely, Floyd is instead busy boxing exhibitions and chasing big-money fights with MMA stars.
Canelo will get the win tonight (Fielding will give it his all while he's there) and then his next big, big test should come in the form of that third fight with Golovkin. If he can win that – with decisiveness – then we can start calling Canelo a great fighter.