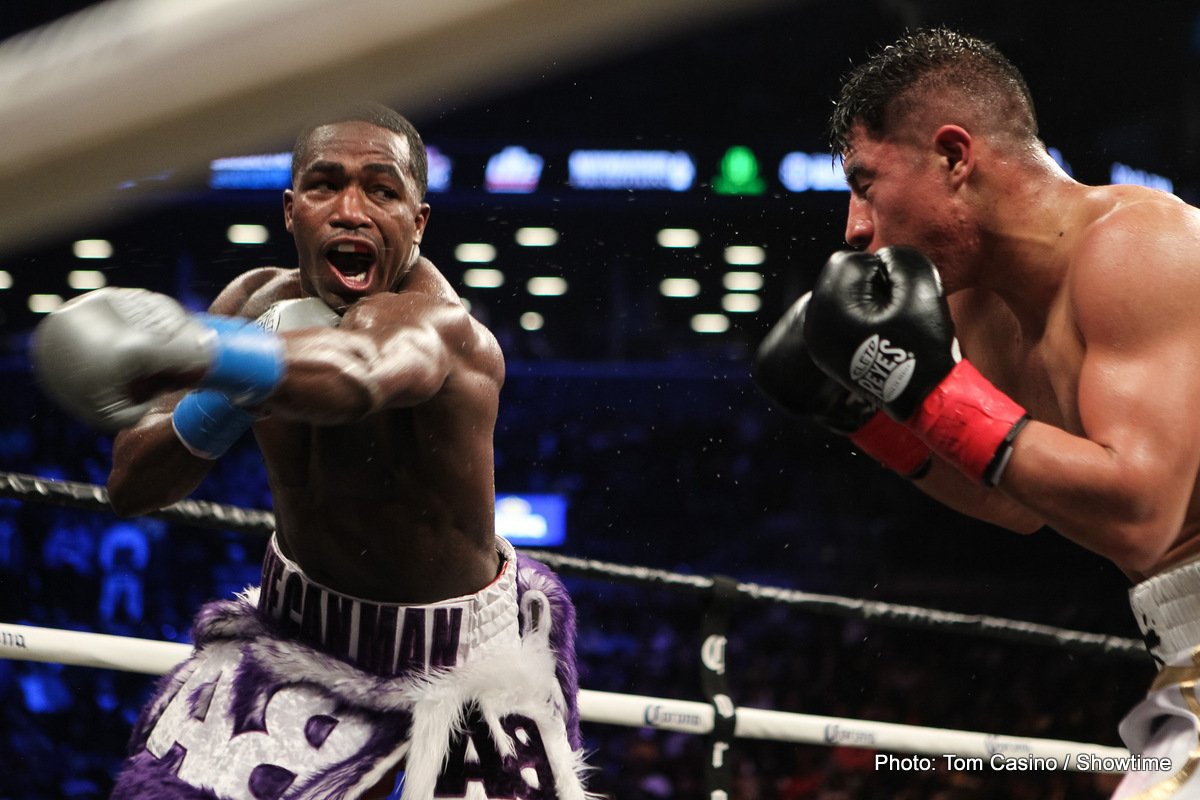 It's a toss-up which big-name fighter frequents social media the most and, upon doing so, comes out with the most odd and outlandish stuff: Tyson Fury or Adrien Broner. Broner has really been coming out with some crazy stuff these past few days, even worrying his fans with suggestions he is depressed and needs help.
Today, in an instagram message that has now been taken down, Broner announced his "retirement" from boxing; saying he is "done boxing."
"I'm done boxing. All mfs do is try to take advantage of me," Broner wrote.
"Showtime Boxing and Al Haymon, I know we had plans, but this shit is ova," he added.
Of course it seems unlikely Broner, a four-weight champion who is still young enough at age 28 to make additional big-fight money, is serious but then we never know with this guy. If Broner, 33-3-1(24) has boxed his last fight will you miss him? Last seen boxing to a draw with Jessie Vargas, "The Problem" has not won since February of 2017 and he has lost the big fights of his career – to Marcos Maidana, Shawn Porter and, more recently, Mikey Garcia.
It's unclear who Broner feels has and is taking advantage of him, but it's probably best not to take the controversial former champ's latest rant too seriously. Recently, Broner scoffed at UK promoter Eddie Hearn's attempts at signing him up for a three-fight deal, saying the money on offer was akin to "slave wages."
Who knows what plans Showtime and Al Haymon had in store for Broner, and whether or not the one-time superstar of the future will now take any interest in them. Broner does not seem to be a happy guy, that much does appear certain. If he does change his mind (if he was/is indeed serious with the retirement thing in the first place) can Broner become a world champion again?
Most fans would likely bet against it, but against Vargas, although he failed to get a win, Broner actually boxed well. Is there still time for the man who is arguably the single most controversial fighter in the sport today to get his act together full-time?