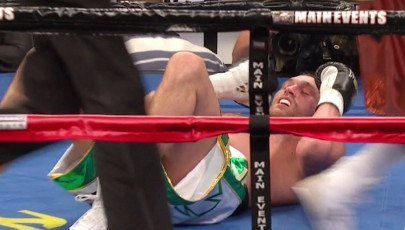 Heavyweight contender Tyson Fury (21-0, 15 KO's) has ignored American heavyweight contender Deontay "Bronze Bomber" Wilder's attempts to get him in the ring despite it being a fight that would help Fury in a huge way if he won. However, Fury now is saying that he'll agree to fight Deontay if he beats Kevin "Kingpin" Johnson (29-3-1, 15 KO's), a guy that Fury easily beat by a 12 round unanimous decision last December.
Fury said on his social media site: "At Bronzebomber [Deontay Wilder], if you can beat Kevin 'Kingpin' Johnson, I'll definitely give you your fight with me!!!! What do you say? I know Kevin will fight."
I don't think for a second that Fury, #5 WBO, #6 WBC, #8 IBF, would hold up his end of the bargain if Deontay did take the fight with Johnson and knock him out. Without it being written in a contract, Fury could then just ignore Wilder like before and continue to fight other guys.