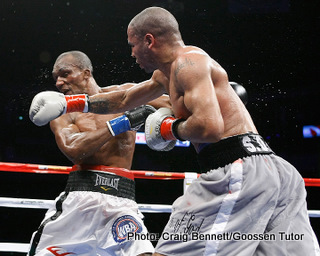 OAKLAND, Calif., (Nov. 27, 2010)–-Andre "S.O.G." Ward out-brawled and out-battled a rough and tumble and otherwise worthy opponent in Sakio "The Scorpion" Bika on Saturday night, winning a unanimous 12-round decision to defend his World Boxing Association (WBA) Super Middleweight championship belt in front of his enthusiastic hometown fans at the Oracle Arena and on SHOWTIME
Earlier in the day, Ward's Super Six World Boxing Classic opponent was learned as he will next face Arthur Abraham in the Tournament Semifinals. One of the pre-tournament favorites going into the Tournament, Abraham lost a 12-round unanimous decision against Carl Froch in Helsinki, Finland, also on SHOWTIME. Froch will take on Glen Johnson in the other Tournament Semifinal.
The tournament's top-seeded Ward won on all three judges' scorecards, 118-110 twice and 120-108. SHOWTIME commentator Al Bernstein actually saw the fight closer giving Ward the victory by a four-point margin. "Bika proved to be a tough out," Bernstein said. "This just shows another side of Andre Ward. He's a chameleon and can beat you in so many different ways.."
SHOWTIME play-by-play announcer Gus Johnson called Ward's second defense of his world title a "dirty and nasty war" the likes of which Ward had not seen before in his career. Ward remains undefeated at 23-0 (13 KOs). Bika falls to 28-5-2 (19 KOs).
"I did what I had to do," Ward said. "I'll have to watch the tape to see what I did wrong and to see what I did right. I'm hard on myself. I don't think I fought a good fight tonight. But we got the win and I'm proud of that."
He added: "Bika's and my styles clashed. There were head butts and elbows, but we found a way to win."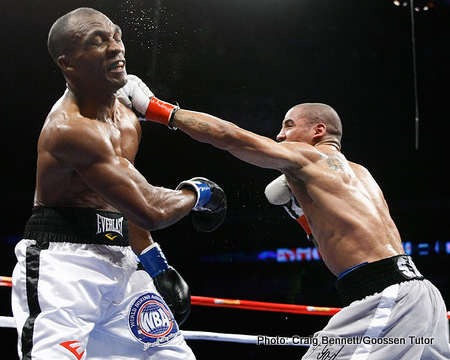 The 31-year-old Bika couldn't find an answer to Ward's left jab all night and was never able to really hurt Ward, 27, with his big right hand. Ward did suffer cuts under both of his eyes and said after the fight that each one of his cuts was due to a head butt or an elbow.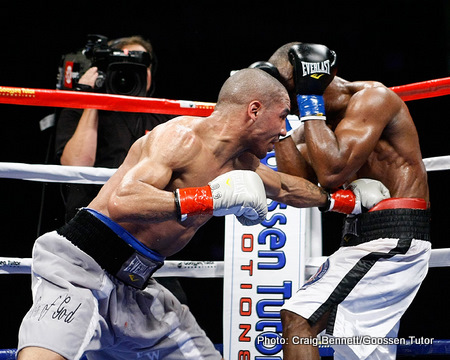 Referee Dan Stell kept busy all night, coming between the fighters and repeatedly warning them. Bika fell to the canvas in the fourth but Stell ruled it a slip after the two got tangled.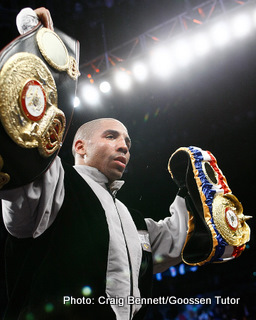 After the fight, Ward called Bika a "tough and rugged fighter" and added, "It's not how you win but if you win."
Bika was just thankful for the opportunity and called Ward a great boxer and champion. "I can't complain," he said. "We both fought a great fight. I gave everything I had. He's a great champion. I'm just thankful he gave me the opportunity."
The standings after the Group Stages are as follows:
FINAL GROUP STAGE SUPER SIX WORLD BOXING CLASSIC SCOREBOARD
Record Fighter Points
3-0 Andre Ward 6
2-1 Carl Froch 4
1-0, 1 KO Glen Johnson* 3
1-2, 1 KO Arthur Abraham 3
* Johnson wins tiebreaker based on total judges' scorecard points.
Saturday's fights will re-air on Sho2 on Tuesday, Nov. 30, at 7 p.m. ET/PT. It will be available On Demand from Nov. 30 to Dec. 27.
For information on all SHOWTIME Sports telecasts, including exclusive behind-the-scenes video and photo galleries from its events and complete information on the Super Six World Boxing Classic, please visit the website at http://www.sports.sho.com