by James Slater – Ricky Hatton's former trainer, Billy Graham – the man who was with "The Hitman" from his early days right up until his loss to Floyd Mayweather and the "comeback" win over Juan Lazcano, was an over-the-phone guest on today's episode of The Steve Bunce Boxing Hour on Setanta T.V. Known for his honesty, Hatton's former coach and "father figure" gave his prediction for the huge and massively intriguing battle that is now a mere two days away – Pacquiao-Hatton, of course..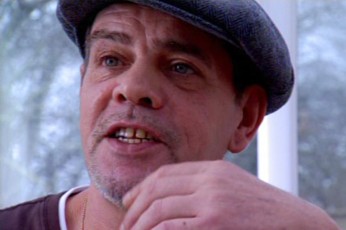 Amazed that the reigning pound-for-pound king is such a betting and experts' favourite, Graham sees his former pupil doing the business and using his superior strength and weight to get a stoppage win inside eight rounds at the most.
Though some will say Graham is bound to be picking Hatton – for obvious reasons – it could also be argued that "The Preacher" would go the other way and predict a loss for Hatton – due to the way he was sacked by Ricky a while back. Instead, however, in showing no favouritism or sour grapes, Graham simply gave his straightforward and honest opinion; and this opinion says Hatton will be making his hordes of fans extremely happy.
" I fancy Ricky Big," Graham said. "I'm really surprised that Manny Pacquiao's the favourite in this fight. So many people are picking him to win, he's the bookies favourite and that really amazes me. I think Ricky Hatton's a better fighter. I think Manny's a great fighter, that's for sure. But they keep going on about Manny's speed, but Ricky's as fast as Manny, and he's a lot bigger than him. He'll have at least ten pounds of lean tissue on him on the night. No-one can give away ten pounds against Ricky Hatton.
"I think too much is being made of the [Juan] Lazcano fight. That wasn't Ricky that night, he had a really bad chest infection and personally, I wanted to pull him out."
Graham also thinks too much is being made of "Pac-Man's" stoppage win over Oscar De La Hoya last December. That result means nothing to the former trainer of Hatton.
"Anybody who takes any notice of that [Pacquaio's win over De La Hoya] is wrong," Graham said. That wasn't Oscar in there that night – he was crippled at the weight. That [fight] means nothing to me."
Something that does concern Graham when it comes to picking this fight is the Filipino great's southpaw stance. As has been suggested in the past, Ricky does perhaps have problems with southpaws.
"That [Manny's stance] is something to worry about," Graham confessed. Manny's a great southpaw, and all fighters struggle with southpaws, even though they don't admit it. That is a problem, because Ricky's more likely to pick up facial injuries if he's not smart early on. If you've noticed, he's [Ricky] got cut early on in quite a few fights.
"But saying that, Ricky has the tools to deal with a southpaw. He's got a great short, right hand cross. He's got a great left hook. He's just too big, too fast, too powerful and too good. I think he wins big. I see him winning spectacularly and I don't think it'll last that long. I'd say anytime from round four to eight. I don't think Manny will go past eight."
Of course, Graham , as he pointed out, has not been around Ricky for some time – therefore he cannot be sure what the 30-year-old's mental outlook is like. But overall Billy is sure his former fighter will score the biggest win of his career on Saturday night.