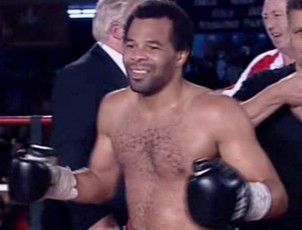 By Tony Nobbs: They will never win world titles but their three fight series has produced one of the best domestic rivalries since Foxsports came down under. Two well matched Aussie battlers going head to head, loving every minute of it. Our own little Gatti – Ward. Last night, Adam Wills (ANBF # 8) and Charlie Vella (ANBF # 10) waged war for eight rounds with local boy Wills going 2-1 up in their trilogy, taking a split decision to claim Sydney's "Black Bull" Vella's NSW state light welterweight title at the Central Coast Leagues Club at Gosford.
Nothing in it at the end and the old cliché of "There doesn't deserve to be a loser" fits perfectly. Scores were wide in disparity, 75-78, 79-76 and 78-73. Paul Upham had them even at 76 – 76 (as did Eastside) with lead commentator Andy Raymond giving Wills a two point margin.
Both had good corners. Wills' trainer Angelo Hyder, cut man Brian Wilmont and legend Johny Lewis, Vella, with trainer Tom Mercuri ably assisted by Billy Hussein. Both were cut, bruised and buggered at the end. Wills now looks to challenge Queensland's Chris Mc Cullen for the National strap and says he will give Vella a crack if successful. Which leaves one question: Will they both manage to stay standing for ten?
Touted Willie Kickett, from Craig Christian's Perth, West Australia gym, keeps going "cooly", as he racked up win number 10, with 5 KO's, scoring a three round TKO over useful Bohol Stable youngster Jurland Ceniza. A slashing right hand knocked Ceniza's mouth piece out and drew blood, with the stoppage coming soon after as Willie started to tee off on an upright but out gunned opponent. Kickett, the recent Australian 130 lb champ, rated # 2 by the PABA & OPBF, was cornered by Johnny Lewis, who calls the 21 year old Aboriginal the "bright light" of Australian boxing.
US veteran Emanuel Augustas, IBO # 58, show boated his way through six under whelming rounds against out classed Filipino Jun Paderna (ANBF # 5) at welterweight limit. A sparing session for Augustas. Paderna had a decent first round but after that Augustas just did what he wanted. Had he opened up, he could have stopped Jun early, and possibly hurt the gutsy Bohol Stable charge, a former PABA champ at 130 lb, but he elected to play around and get six rounds despite an un-neccessary revving from his corner. A welcome addition with some good match ups possible here, it will be interesting to see how Augustas, at 33 and with a lot of wear, fairs when he is tested. Augustas a two day sub for Allan Luxford, Aussie # 3 lightweight.
South African number 3 Pieter Cronje halted Sydney's Brian Fitzgerald (ANBF / OPBF # 10) in round three heavyweights. "Fitzy" stunned Cronje with a series of rights in round one but was rocked heavily in the third and he was in bother when referee John Gauchi waved it off. Cronje is now fighting out of the Craig Christian camp in WA.
Come backing Craig Parke scored a knockout over New Zealander Fili Mailata at light middleweight. Mailata had a good opening heat but was hurt in the second before being counted out in the third.
Local Pro debutant Blayne Davis had a points win, when he got a unanimous nod over Nick Xipolitas after four willing stanzas at super middle, as did Davis' DSP gym mate Stuart Edds who defeated fellow Central Coaster Murray Drysdale at light welter. In the opening bout, ex 3 time National amateur champ Mike Hatwell from West Australia, scored win number four as a paid performer, taking a UD over Hirioki Morita in a nice little four rounder at light middle. A hard left hook shook the Japanese born Sydney sider in the final few seconds, luckily he was up against the ropes as he may have paid a visit to the floor.
Promoter Angelo Hyder
Match Maker(s) Angelo Hyder and Pat Kennedy.
Foxsports commentators: Andy Raymond & Paul Upham.