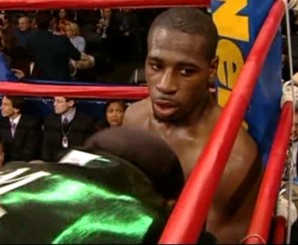 By Geoffrey Ciani: The historical IBF-WBO unification bout between former Soviets Wladimir Klitschko and Sultan Ibragimov wound up being a real stinker. Indeed, the first heavyweight unification bout of the 21st century was one of the least entertaining heavyweight championship fights I have ever seen, right on par with the snooze fest between John Ruiz and Fres Oquendo. Boxing fans may have found greater amusement had they tuned into C-Span and watched the US Congress debate the annual budget.
Unfortunately, this was an opportunity to help rekindle interest in boxing's marquee division, and instead of giving lift to the dire state of the struggling weight class, the lackluster event probably left the casual fan feeling more dyspeptic than ever. This is evidenced by the fact that there were more boos than cheers throughout the entire twelve rounds of fighting. What a gloomy state of affairs!
Over all, despite the poor performance in the headliner, the rest of the event made for a rather interesting night of boxing.
The first four contests on the card lasted under an hour. First up, Ronnie Vargas won a unanimous decision over Monyette Flowers in a junior middleweight clash, with all three judges scoring the bout 40-36. Next up, 300 pound Alexander Ustinov easily dispatched of Earl Ladson less than two minutes into the opening stanza. In the following bout, rising prospect Peter "Kid Chocolate" Quillin put on a fine display of speed and power when he stopped an overmatched Thomas Brown halfway through the second round, and continuing the trend of early round knockouts, cruiserweight prospect Johnathon Banks made quick work of Imamu Mayfield for a first round stoppage.
The first four matches went so quickly that the sparsely packed audience was forced to wait a half hour before the next fight. Middleweight prospect "Mean" Joe Greene put on a one-sided exhibition against game opponent Francisco Antonio Mora. Simply put, Greene looked spectacular against a tough opponent who was prepared to fight. Greene proved to have a wide array of weapons at his disposal, which included some well-timed lead lefts, various hooks and uppercuts, difficult angles, and a great jab which set-up some nice combinations to both head and body.
Greene scored a pair of knockdowns in the second round and another pair in the fourth. Aside from a point deduction in the sixth, when Greene was penalized for a pair of low blows after being warned earlier, he was pitching a shutout. As brilliant as he looked offensively, it was his defensive abilities and outstanding ring generalship which enabled him to establish his offense. Joe Greene is a very fluid fighter who uses the ring like a seasoned professional. I can remember only one or two instances where he was hit flush throughout the entire duration of the contest, which was mercifully stopped between the tenth and eleventh rounds. At the time of the stoppage, I had Greene leading 99-86, as did two of the judges.
The following fight included another rising middleweight, Ireland's John Duddy. Watching Duddy fight immediately after Greene portrayed a tremendous contrast in styles: Joe Greene is a defensive guru who rarely gets hit flush and uses the ring to his advantage, whereas, Duddy is a defensive misfit who repeatedly gets tagged with monster shots and has no idea how to use the ring to his advantage. I am not sure if I would go so far as to call these two polar opposites, but they are damned close.
Throughout the ten round affair, Duddy was repeatedly caught flush with power shots. Every time opponent Walid Smichet wound up to deliver a haymaker, it invariably found the mark with impeccable pinpoint accuracy. It was an absolute marvel to watch, as time and time again, Duddy's chin was exposed for many a monster punch. After four rounds, it appeared as if this was an upset in the making. From my perspective, it was crystal clear that Duddy was getting beat—and beaten badly! To his credit, despite repeatedly getting smashed in the face, Duddy seemed to take the shots well, even if they did briefly stop him in his tracks.
As the bout progressed, Duddy began to improve slightly, but it appeared to me that this had more to do with Smichet slowing down than it did with Duddy doing anything to reverse the trend. I gave Duddy five of the final six on my scorecard, which would have earned him a draw. One of the three judges saw the bout my way, while the other two inexplicable scored the bout eight rounds to two in favor of Duddy. Eight rounds to two! I have no idea what these judges were watching, but the scorecards were an absolute sham, and in the end, I couldn't help but feel a little bad for Smichet who clearly gave it his all and further exposed Duddy as a defensive abomination.
Even though Duddy put his own limitations on full display, he came to fight and, as always, his crowd-pleasing style proved most entertaining. The same cannot be said about the main event between Klitschko and Ibragimov—evidently, these two did not take notice of the roaring enthusiasm which preceded their showdown.
The fact that the heavyweight division has desperately needed a star figure to fill the void left by Lennox Lewis is obvious. Lewis departed from the sport at a time when all of the titles were fractured, leaving casual fans at a loss with regards to who was the 'real champion'. The unification bout between Klitschko and Ibragimov—the first of its kind since Lewis and Evander Holfyield had a pair of matches back in 1999—was supposed to help settle matters and revitalize interest amongst the backbone of the sport—the casual fans! Instead, it probably wound up leaving the casual fans even more disgruntled.
In fairness to the 'combatants' (if we can even call them that based on their disappointing showing), each man posed a stylistic difficulty to the other which is often the case when an orthodox fighter goes up against a southpaw. For Ibragimov, he knew he was in the ring with a power-punching technician, and he was determined to be very careful not to make a mistake which would result in him being sprawled out across the canvas. For Klitschko, he was equally focused on not getting reckless, and he duly proceeded with the utmost caution, apparently well aware that Ibragimov's strategy was precluded on taking Wlad into the later rounds in hopes of exploiting any mistakes he might make along the way.
This resulted in one of the least entertaining heavyweight championship fights of all-time where neither fighter was willing to take any risks. The contest involved more posturing than punching, and it appeared as if the two champions sometimes went minutes without throwing a meaningful blow. As a result, the crowd grew most perturbed, echoing their disapproval in a veil of "Booos" which grew louder and louder with each passing round—who could blame them? Many of them paid good money in hopes of seeing an entertaining scrap, and instead, they got a twelve round waltz. Afterwards, I heard many a disgruntled fan stating their feelings, and the language they used is not something I am apt to repeat here. If there is a silver lining here, at least it was not a PPV event—which was no consolation to those who paid to be in attendance.
FINAL THOUGHTS:
1. Despite the boring affair, Klitschko's victory is significant for the heavyweight landscape and will hopefully bring us one step closer to having an undisputed champion.
2. John Duddy is a limited fighter who was lucky to escape with a win. He should try to land a title shot with Pavlik immediately so he can secure a huge payday, or else, he risks losing against a tough journeyman.
3. "Mean" Joe Greene looked spectacular and appears to be improving with each passing fight. It will be interesting to see how he fares against some of the division's top dogs, as I reckon he is ready for a big step up in class.
To contact Ciani:
geoff@eatthemushroom.com
To read more by Ciani please visit The Mushroom Mag:
http://www.eatthemushroom.com/mag