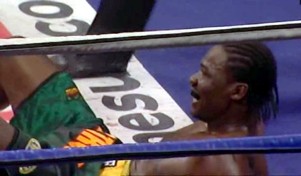 21.07.07 – By James Slater: Tonight, in Cardiff, Wales, defending WBO cruiserweight champion Enzo Maccarinelli won a hard fought points victory over the extremely tough former WBC champ, Wayne "Big Truck" Braithwaite. At the end of twelve exciting and quite gruelling rounds, the twenty-six year old Maccarinelli, now 27-1(20) raised his hands as he scored the most significant win of his career. But Braithwaite came to fight, that's for sure.
Though many, myself included, predicted a mid-rounds KO win for Enzo, this never looked like being the case, as the tough thirty-one year old hung in there for the full thirty-six minutes of combat. Wayne tried using every single trick his experienced career had taught him.
He shimmied, faked being hurt, stuck out his tongue and feigned being wobbled. But the composed Welshman would not fall for any of the Brooklyn, USA man's tricks.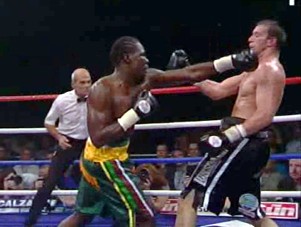 Enzo, boxing with a high and tight defence, showed the former champ, now 22-3(18) plenty of respect, as he boxed/punched his way to a comprehensive victory. Both men took their share of hard shots, however, particularly Braithwaite- who really took a shellacking in certain rounds. The American, though marked up around the face, bit down on his gum shield and battled hard. Indeed, in giving the WBO champ perhaps his hardest fight to date, the fighter known as "Big Truck" asked Enzo a lot of questions regarding ability. Thankfully, the Welshman answered them all in the affirmative
Showing both a good chin and reliable stamina, Enzo out-punched his biggest test yet in commanding style. Scoring a knockdown at the end of round five, Maccarinelli was on his way to a shut-out points triumph. At this point, if Wayne was unable to come back and seriously hurt the champion he was never going to earn anything but hard-fought praise. The thirty-one year old battled his way right to the ringing of the twelfth and final bell, however, once again showing his grit and desire.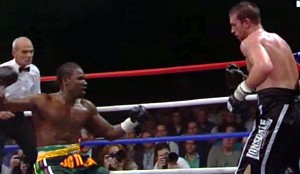 These attributes were not enough, though, as the defending champion retained his belt by overwhelming scores of 120-107, 118-109 and 119-108. Still, despite the wideness of these tallies, Maccarinelli was made to work very hard for his most significant win.
In winning tonight, Enzo Maccarinelli proved he is one of the best cruiserweights out there. In losing, Wayne Braithwaite proved he is still one of the toughest.
There is no doubt, "The Big Truck" is capable of traversing a few more rocky roads yet!