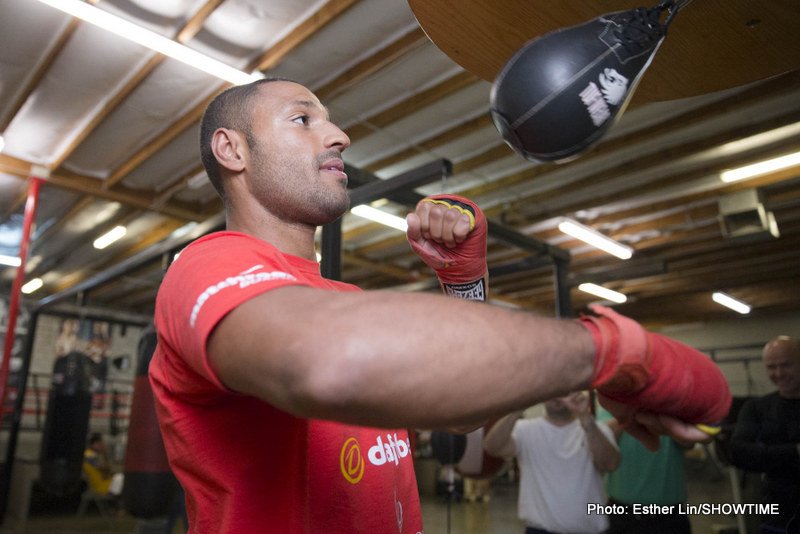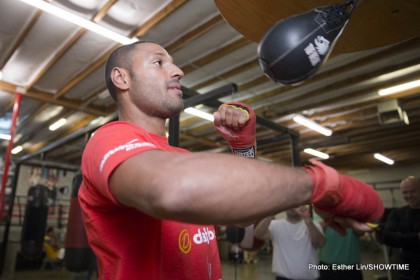 In an interview with IFL TV, Eddie Hearn can be quoted as saying 'of course we want the Mayweather fight, but I am not going to start shouting it out because I think we have to do more to get it.'
In the half hour interview with IFL TV Eddie Hearn discussed many things including British fighters Amir Khan, Carl Froch, James DeGale and George Groves, but he also discussed the future of his fighter Kell Brook who will be coming back from a stab wound to defend his IBF title against Jo Jo Dan on the 28th March 2015.
Eddie Hearn has done his job as a promoter in looking ahead from this fight and planning out the next few steps in the progression of his world champion and he can see a potential Mayweather/Pacquiao fight on the horizon possibly for a May 2016 date. Hearn discussed the bout at hand against Jo Jo Dan and then went on to mention potential names for the following fight in a planned big event for the summer. 'Maidana, Marquez is a fight I love, Bradley' Hearn seems to be counting on a victory over a big name in the division such as the names he mentioned as being a stepping stone to a high profile superfight with one of the pound for pound champions.
It is true that a victory over someone like a Marquez to go with his impressive victory over the then undefeated Shawn Porter will make Brook a very sought after opponent as he has a good undefeated record, a large fan base as well as a world title in the sports most stacked division. The question is will this be enough to lure someone like a Floyd Mayweather into the ring? This also depends on whether Floyd Mayweather will fight on after his contract with Showtime expires which many think that he won't.
Before moving on to other topics Hearn said that 'we would take that fight in a heartbeat' when discussing a possible clash with fellow Brit Amir Khan. Either way there are some exciting and big named opponents in Brooks future and he is one to watch should he be able to beat his mandatory number one ranked IBF challenger in March.