By Joseph Herron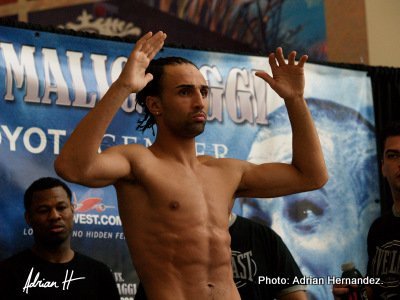 – It's a great time to be the "Magic man".
Not only is two division world champion Paulie Malignaggi making the first defense of his WBA Welterweight title, but he's defending the coveted strap in front of a few thousand of his closest friends…just a few miles from where he grew up.
The 31 year old Brooklynite will be part of a huge Golden Boy Promotions presentation which brings championship boxing back to the famed borough for the first time in over eighty years.
This is a very special event for the current 147 pound champ.
"Whenever you get to defend your title in your hometown, it's always a very exciting event," states Paulie Malignaggi (31-4, 7 KOs). "Brooklyn has a lot of boxing history. A lot of great fighters came from Brooklyn and it's very special to be a part of that history. To be able to bring boxing at a very high level back to this area really means a lot to me."
The last championship bout staged in the beloved area took place at the legendary Ebbets Field, home of the Brooklyn Dodgers, back in 1931.