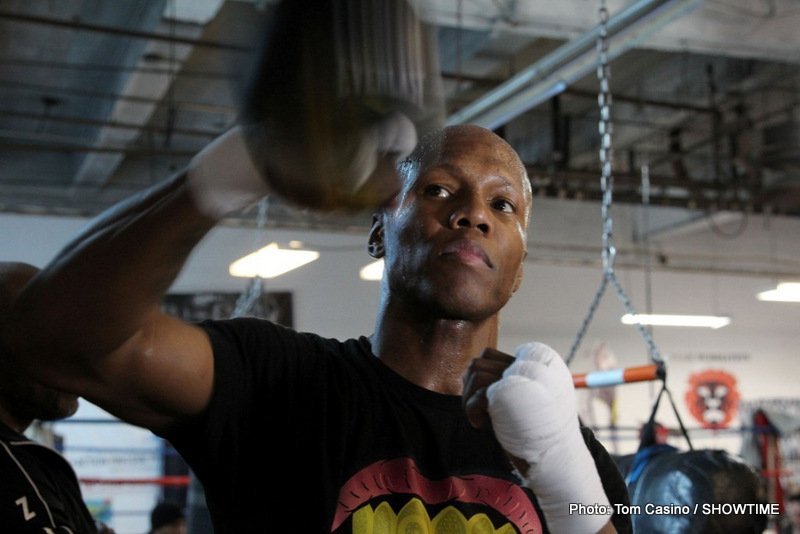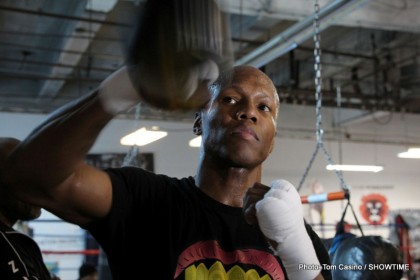 After the Zab Judah loss to Danny Garcia in April, the Brooklyn product received much praise for his efforts. Judah battled back from two knockdowns to come on strong late, while the much younger Garcia faded. There is however one person who isn't so impressed with Judah's performance that night.
His father and former trainer Yoel Judah.
"I thought Zab should've won the fight, I really thought Zab should've knocked Garcia out," Judah said. "That's what he should've did. All this talk that he came close and he looked good, he knows I'm not going for none of that."
Yoel trained his son for the better part of his 17 year career. Together they won five championships in two different weight classes. Along the way earning a 42-7 record, while beating the likes of Mickey Ward, Junior Witter, Corey Spinks, and the recently raved about Lucas Matthysse. He believes if he trained his son for the Garcia fight, the outcome would've been different.
"I didn't train him for the fight because me and him had our differences and he didn't want to do it my way anymore," Judah said. "Zab trained himself for that fight and I told him if you train yourself you're not going to win and he didn't win. If I trained him he would've knocked Danny out and they [Team Garcia] knew that. So when they found out I wasn't training him they were happy."
Still, Judah see's a possible a return to his son's corner and a bright future ahead for the tandem.
"The Barclays center just gave Zab a five fight deal because of his performance, so you'll see us back there and we'll be in other big fights," said Judah. "Now it seems like he wants me back in his corner, so we'll see what happens."
When it comes to the younger Judah's standing in one of the sports deepest divisions, that answer may come on September 14th, when Garcia takes on Matthysse for the linear 140 pound title. Yoel would like to see his son fight the winner.
"I think Matthysse will win. Danny is durable though so you don't know. You don't know which Danny's going to show up," said Judah, himself a six time kickboxing world champion. "I don't want to count Danny out, but if I got anything to do with it we want the winner. I don't care which one, either one of them."
As for the much buzzed about Floyd Mayweather-Saul "Canelo" Alvarez showdown, Judah has his money on "Money." He's known Mayweather since he was six-years-old and doesn't believe the Mexican fighter has what it takes to defeat the pound for pound great.
"I think hands down Floyd, it's not even going to be a contest. Canelo's good but you see, these guys aren't ready for Floyd. He's so far above these guys," Judah said. "People are looking for this great big punch out, Floyd's not punching with nobody. His style is to hit and not get hit. He's going to touch Canelo all night with shots and get out of there. Floyd don't stand there for two seconds and he's gone, he's not going to stand there and punch it out with you, especially not with this guy."
Judah believes there's only one fighter that can dethrone the king, his son Zab, who was giving Mayweather fits during the first six rounds of their 2006 encounter. A low blow and near riot almost put an abrupt end to the bout, but by then Mayweather was in full control of the fight. Ever since, Floyd's opponents haven't been able to emulate Zab's early success in the bout and the elder Judah see's himself as being the missing link to the equation.
"It's because they don't know what I know," Judah says with a laugh. "If we were to fight Floyd again we would beat him. Anyway Floyd's a good guy; he's a hell of a fighter. He's pound for pound and you have to be very smart to beat him. You have to have two things, you have to be in the best shape of your life and you have to be very smart."