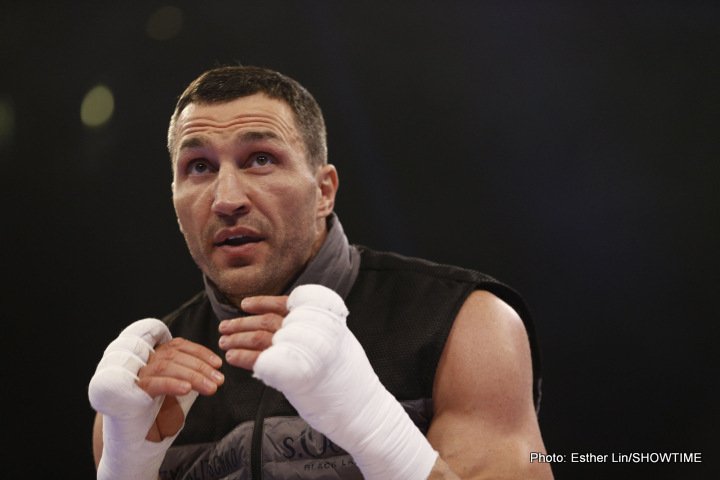 Fight fans around the world have surely heard the news by now: heavyweight great Wladimir Klitschko has officially announced his retirement from boxing. At age 41, the former king who ruled for the best part of twenty long years – his unbeaten 2006 to 2015 run seeing the giant at his peak – announced how he had achieved his dreams and is ready to move on to his next career.
Klitschko goes out on the back of a KO defeat, but in some ways the April loss he suffered at the hands of new star Anthony Joshua was a great moment for the man known the world over as "Dr. Steel Hammer." Klitschko may have been stopped in the 11th round of his final fight, but he gave us one of his most exciting – arguably the most exciting – fights of his entire career. Certainly, Wladimir goes out better than fellow greats Joe Louis, Mike Tyson and Muhammad Ali went out.
So, now that his long, 21 year pro career has come to an end (Wladimir also boxing for a number of years at amateur level, this stage of his career culminating with an Olympic gold medal winner in 1996 in Atlanta) we ask; where does Klitschko, with his impressive body of work, deserve to be ranked all-time in the pantheon of heavyweight greats?
Despite never having a great chin, Klitschko was able to use his other tremendous strengths to overcome this weaknesses. A clever boxer with a sharp analytical brain, Klitschko studied opponents and slowly but surely broke them down. Indeed, the ring smarts he showed when returning to the top of the sport after his crushing, almost career ending stoppage loss to Lamon Brewster in 2004, more than earn Klitschko a place amongst the best in history.
It was no small thanks to the late, great Emmanuel Steward that Klitschko was able to transform himself from a stamina-suspect, weak-chinned puncher to a dominant heavyweight king, but the hard work and the inner strength needed to achieve it belonged to Wladimir.
In possession of one of history's finest and most effective jabs, Klitschko also had a brutal right hand, good speed and excellent ring generalship. On the downside, yes, a good number of his fights were somewhat dull; excruciatingly so in some cases (see his fight against Sultan Ibragimov and a couple of others for example).
But does the fact that some of a fighter's winning fights were boring detract from his overall greatness? We're all Ali's fights thrillers? No. Basically, boring or not, Klitschko was an incredibly effective and thoroughly dominant heavyweight champion. Some critics may point to the fact that Klitschko only managed to avenge one of his defeats; the one to Brewster. However, heavyweight greats George Foreman, Larry Holmes and Mike Tyson, between them, never managed to avenge any one of their collective defeats.
So where does Wladimir rank? For what it's worth, this writer has him inside the top 15 finest heavyweights in boxing history; towards the bottom of this 15 maybe, but certainly in there – along with his older brother, Vitali.
Klitschko exits the sport he gave so much to with a fine 64-5 (53) record.