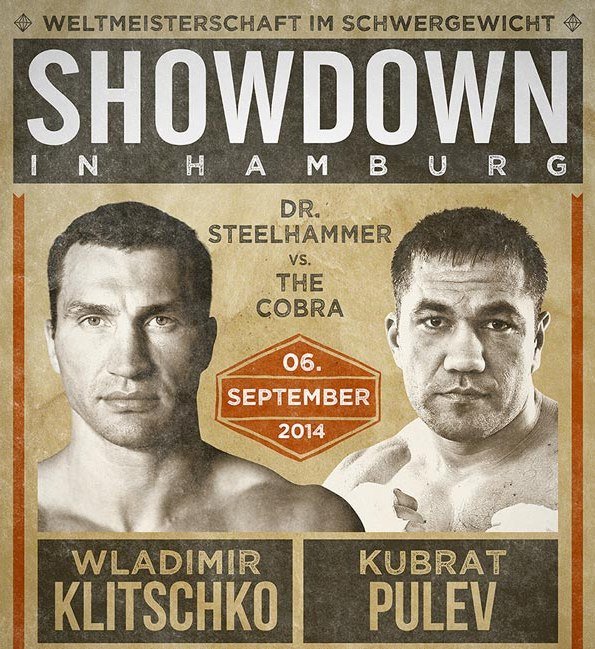 There are no more regular seats available for the IBF heavyweight title fight on Sep. 6 at the O2 World Hamburg. Kubrat Pulev said he tried to buy tickets for friends recently and he couldn't, he contacted K2 promotions and found out he might find separate seats if he used a German IP address and checked regularly for availability. Those seats would be either lowest price that do not offer a good view or highest price (unreasonably expensive). Pulev himself was promised "one or two" free tickets, so he is not getting a lot of compliments from Klitschko and company.
The unbeaten Bulgarian knows he is a mandatory challenger per se, that is Wladimir Klitschko clearly does not want the fight and is only complying with an obligation. This is not a big money event for K2 while for Pulev this would be a career defining fight and his biggest payday. K2 promotions are handling the event and Kubrat Pulev is just a participant, and opponent that brings some intrigue and his 0 into the contest but not too much revenue.
The match-up should be interesting style-wise and Kubrat Pulev has been perceived as one of the best opponents for W. Klischko for some time. It may appear they have similar styles but as a matter of fact they have very few things in common. Both fight at long range and use the jab a lot although they have different agendas. The jab is Pulev's best and most damaging shot but fooling Wlad with it…even Pulev will be surprised if that happens.
Pulev made a splash at a press conference last month calling for random drug testing to be administered to Wladimir Klitschko. He raised the issue out of nowhere in front of the press and even his own team Sauerland seemed a little taken aback at his outburst. Klitschko and K2 were not entertained at all by Pulev's indirect accusation and "The Cobra" may have to pay a price for his infraction before, during and after the bout. He is training very seriously for his formidable foe and has vowed to do his best regardless of the outcome.