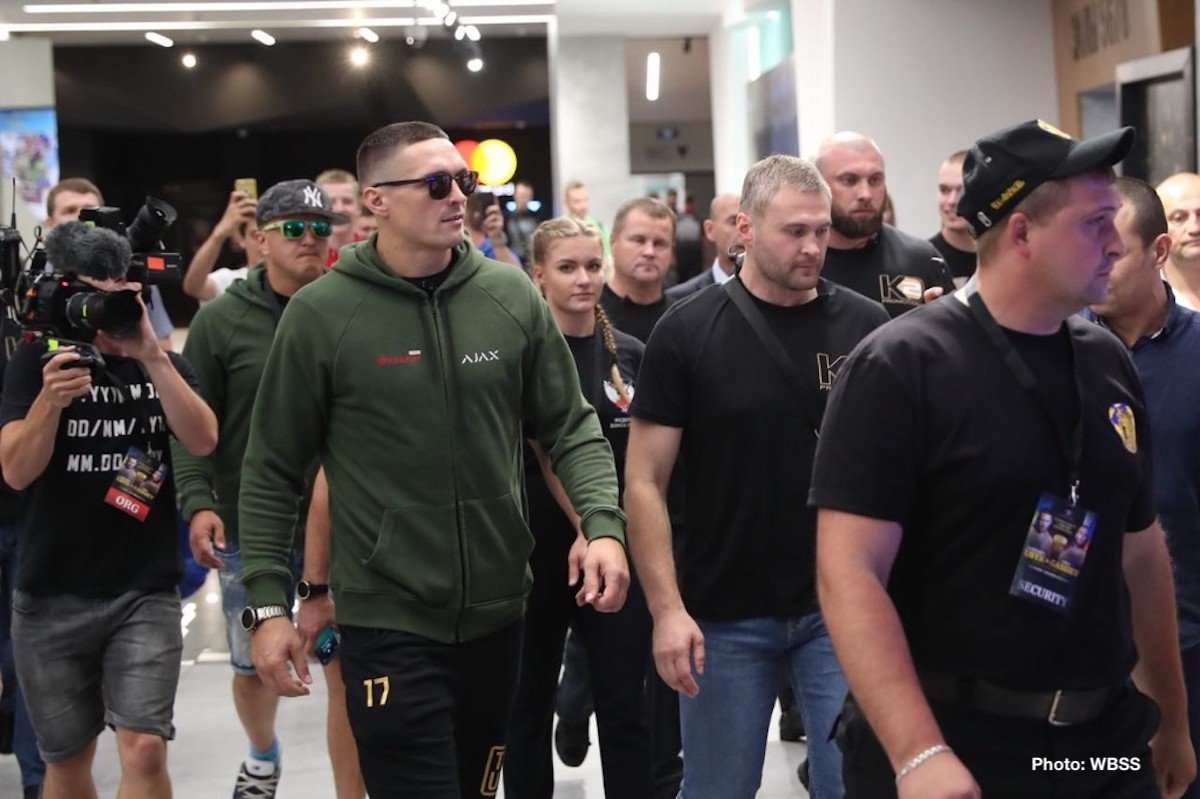 Fans know all about Oleksandr Usyk's big plans, about his goal of becoming world heavyweight champion; ideally in his mind with a monster fight against Anthony Joshua. This fight could conceivably arrive at the end of next year, so around 12 or 13 months from now. This will give Usyk, 16-0(12) plenty of time to adapt to the heavyweight division, with perhaps two or three fights being taken against solid big guy opposition.
But who might make the ideal and logical first heavyweight opponent for Usyk? There have already been a number of names bandied around – including Joseph Parker, Dillian Whyte (who said on Sunday how he would give Usyk a rude awakening should he move up to heavyweight and fight him) and some others. If we compare Usyk to perhaps the finest cruiserweight of all time, Evander Holyfield, and expect the Ukrainian to follow a similar path to the one Holyfield did as he adapted himself to the heavyweight division, we might see Usyk face an "ordinary" heavyweight.
Holyfield, in his debut as a heavyweight, met a faded but still capable James "Quick" Tillis. Holyfield then faced a faded former champ in Pinklon Thomas. Indeed, it wasn't until his third fight as a heavyweight that "The Real Deal" was tested; his classic with Mike Dokes really preparing Evander for the hard fights that would follow as he attempted to become world ruler at his second weight.
But times have changed, and there are bigger, and faster, expectations placed on Usyk's shoulders. It will almost certainly be a ranked contender that Usyk faces as he boxes his heavyweight debut.
Here are some good men he could possibly face when he makes his move, probably around March or April of 2019:
Joseph Parker. Parker is a good fighter, but not a massive puncher. Looking to rebuild from his losses to Joshua and Whyte, the New Zealander has expressed interest in facing Uysk. Maybe this one could take place in the UK?
Carlos Takam. Takam, who is both tough and experienced, might fight David Price on the Dec. 22 Whyte-Chisora card, but if he wins that one, Takam would be an ideal testing of the heavyweight waters for Usyk.
Fres Oquendo. The heavyweight that won't go away! Oquendo is (or was) technically good enough to test Usyk's heavyweight skills. Rarely stopped, Oquendo would perhaps give Usyk a few things to think about.
Bryant Jennings. A "small" heavyweight, Jennings is a good competitor who has skills and also a good deal of experience. The Philly fighter would no doubt relish the idea of welcoming Usyk to the heavyweight ranks.
But whoever Usyk fights in his heavyweight debut, it promises to be one hot ticket, with a ton of fan interest.