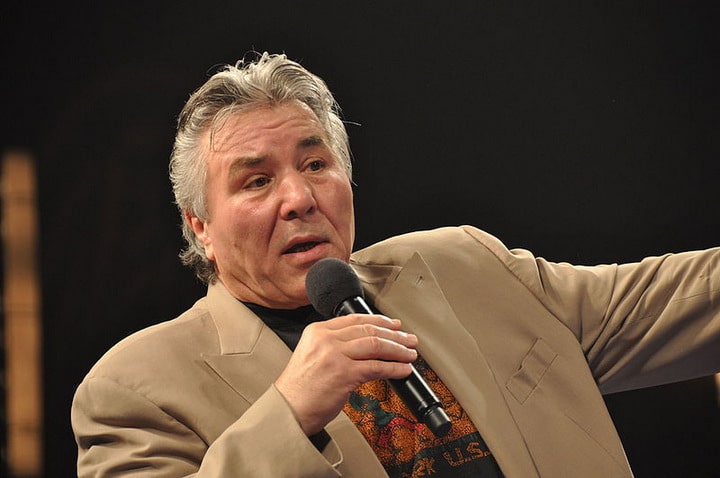 A British heavyweight legend and a Canadian heavyweight great: Sir Henry Cooper (RIP) and George Chuvalo; two heavyweights who both added considerably to their respective careers by twice facing "The Greatest," Muhammad Ali. But they never fought each other, even though it could easily have happened – really should have happened – in the 1960s. Cooper was the reigning Commonwealth heavyweight champion throughout much of that decade (and before that, in the late '50s, as well as into the early 1970s) and during this era there was a dangerous and hungry Chuvalo, eager to get his shot.
It never happened, and all these years later, the remarkably youthful-looking, mentally sharp Chuvalo, now aged 78, still thinks about the one that got away. Chuvalo, famously never once knocked off his feet in over 90 pro fights, spoke with The Toronto Sun and he made it clear he has no doubts over what would have happened had he managed to get "Our 'Enery" into the ring.
"When I fought, I thought I had a decent manager, but he couldn't do the trick, he couldn't get the British Boxing Board to force a fight between me and Henry Cooper," Chuvalo said this week. "I was supposed to fight Cooper on many occasions but he always backed out and the British Boxing Board always protected him. I think I would have knocked him out. He couldn't take aggression. If you were going to beat Henry Cooper, you had to be aggressive and I was aggressive and he knew that. I was more aggressive than the British guys he fought."
Cooper had that famous left hook: "Henry's Hammer," yes, the one that famously floored a young (and showboating/overconfident) Cassius Clay in 1963, but would even this, Cooper's best punch, have put a dent in Chuvalo's rock chin? Not wishing to be unpatriotic, but I have to agree with George; Cooper would have been stopped, either by clean KO or via his notoriously soft facial tissue, cuts halting him on numerous occasions throughout his long career. So did Henry's manager, the wise Jim Wicks, wisely (!) keep his fighter away from Chuvalo so as to go after bigger paydays in "safer" fights? Maybe. Of course, the beloved Cooper is no longer here to give his side of the story.
Cooper had heart, guts and that left hook power. Chuvalo was bullish strong and he had a great body attack as well as good shots to the head at his disposal, and with that legendary chin, Chuvalo was all but unstoppable. Had the fight taken place in either the late 1950s – when Chuvalo was beating the likes of Yvonne Durelle and drawing with Alex Miteff, and Cooper was beating the likes of Brian London and common opponent Joe Erskine (who actually managed a DQ win over Chuvalo) – or in the mid-1960s, when Chuvalo was beating guys like Doug Jones, and Cooper was beating guys like Johnny Prescott – it's highly possible Chuvalo would have bagged himself a win that would have changed both British and Canadian boxing history, if just a little.
Neither Cooper nor Chuvalo were anything like unbeatable, even during these prime years, but in terms of sheer style, Chuvalo looked to have had too much for the battling Brit.
Chuvalo, who went 27-rounds with Ali, retired with a 73-18-2(64) record in 1978. Cooper, who shared 11-rounds with Ali, called it a day seven years earlier, with a 40-14-1 ledger. Cooper was stopped some eight times, Chuvalo was halted just twice, in TKO's to George Foreman and Joe Frazier.