Share the post "Vitali Klitschko is all but retired – where does "Dr. Iron Fist" rank amongst the all-time heavyweight greats?"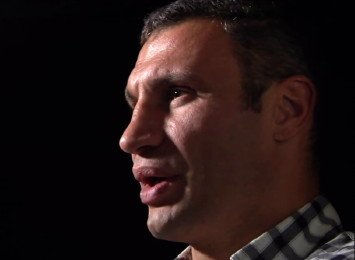 As fans know, Vitali Klitschko recently vacated his WBC heavyweight title and declared how he "cannot imagine" a ring return "as things stand now." So, it seems there is a good chance that at age 42, the elder Klitschko brother has fought his last fight in the ring and can now retire from boxing, his contributions to the sport in the history books.
And Vitali achieved a lot in his 17-year pro career (that included a near four-year inactive period from 2004 to 2008), including winning both the WBO and the WBC crowns. As tough as nails and in possession of one of heavyweight boxing's most reliable chins, Vitali punched his way to a fine 45-2(41) ledger. The two losses came about due to injury, and what's more, Vitali was winning both bouts on the scorecards before a shoulder injury forced his retirement against Chris Byrd and before a savagely cut eye forced his retirement against Lennox Lewis.
Vitali defeated a number of good fighters, yet he did lose the biggest fight of his career: the 2003 war with Lewis. Vitali was desperate for a return fight, calling for one almost constantly even after Lewis had announced his own retirement. Some critics also point to the loss to Byrd and say that as damaged as his shoulder was, Vitali could have and should have fought on through the pain, the way "real champions do." Such criticism was quite fierce for a couple of years after the Byrd fight, but today most level-headed boxing experts/historians/fans are far less harsh and recognise that Vitali was no quitter.
But just where does Vitali rank amongst the all-time great heavyweight champions?
Vitali defeated good fighters, as I've written, yet – and through no fault of his own – he did not fight during what could be described as a golden era for the heavyweight division. Herbie Hide, Orlin Norris, Kirk Johnson, Samuel Peter, Kevin Johnson, Dereck Chisora and Manuel Charr were all decent enough opponents Klitschko defeated, yet there is not amongst this list a fighter who could be called close to a great fighter. Corrie Sanders, Chris Arreola and Tomasz Adamek were better quality challengers for "Dr. Iron Fist," yet again, far from truly great (and Adamek was simply too small, having achieved his notable wins as a light-heavy and cruiserweight). Bottom line, Lewis was the most formidable opponent Vitali shared the ring with, and he lost the fight, albeit in seriously unlucky circumstances
Vitali deserves a lot of credit for his longevity: champion of the WBO from 1999 to 2000 and WBC ruler from 2004 to just last week (not forgetting that near four-year hiatus, at which time Vitali was WBC Champion Emeritus as he is today). Vitali also made a high number of title defences: 11 retentions of his WBC crown. Vitali also has to rank highly amongst the great heavyweights due to his toughness: never once floored. And finally, Vitali's October 2008 WBC title comeback, against Peter, with no tune-up bout first, is something he deserves a ton of credit for.
We can never know for sure, but it's possible Vitali would have been a dominant force in any heavyweight era. It sure would have been great seeing the rock-chinned giant who also carried dangerous KO power in against heavyweight legends such as Muhammad Ali, George Foreman, Larry Holmes, Mike Tyson and others.
As things stand, Vitali had a hugely solid career, he ducked nobody and he won the fights he did win in impressive, dominant fashion. But where does he rank all-time?
Here's my pick for the top-dozen greatest-ever heavyweight champions:
1: Muhammad Ali
2: Jack Johnson.
3: Joe Louis.
4: Rocky Marciano.
5: Jack Dempsey.
6: George Foreman.
7: Larry Holmes.
8: Joe Frazier.
9: Lennox Lewis.
10: Evander Holyfield.
11: Vitali Klitschko.
12. Sonny Liston.