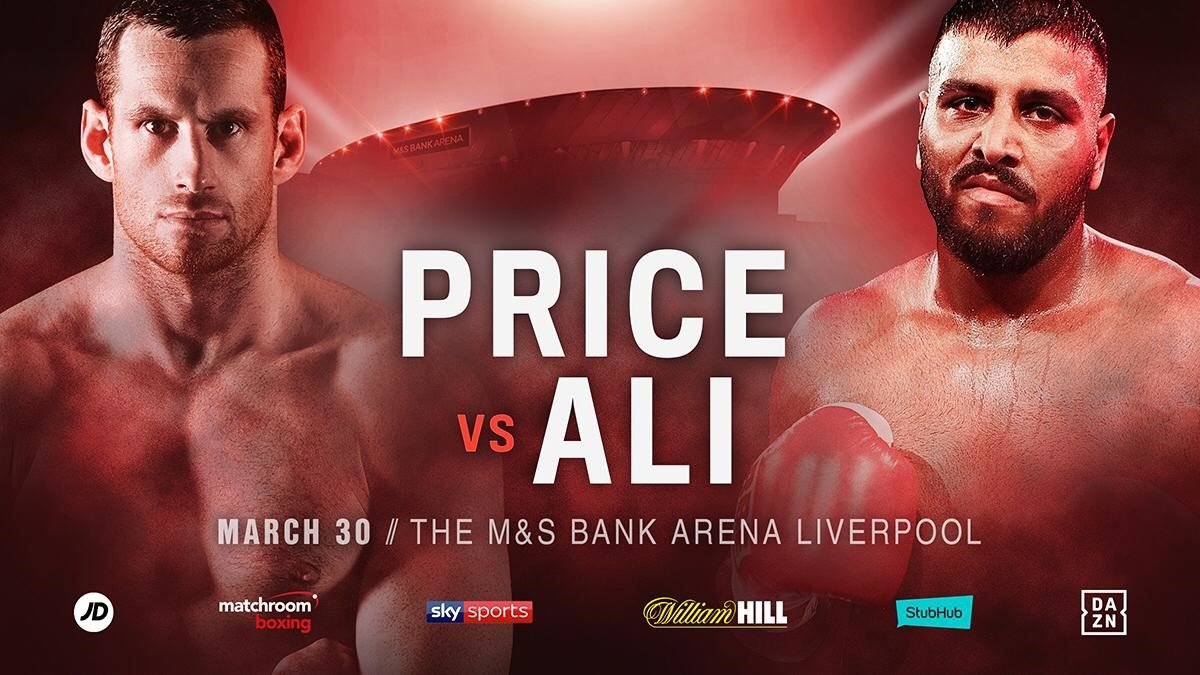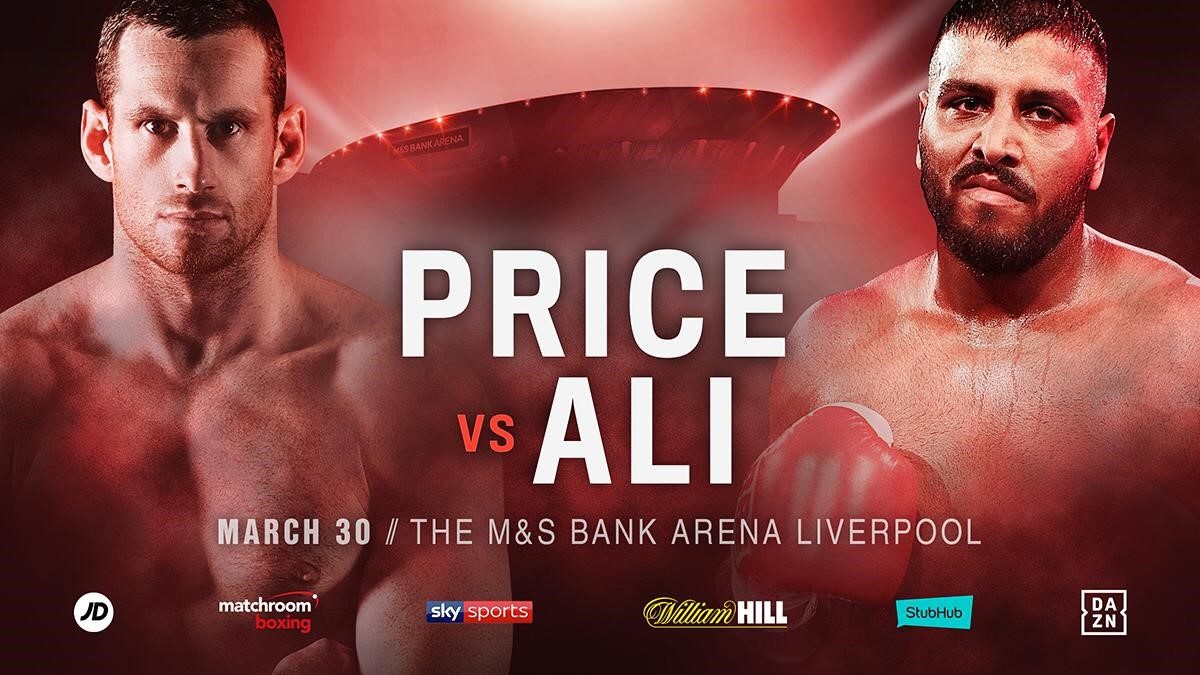 As fans may know, David Price – the heavyweight who simply refuses to give in – will return to action in his hometown of Liverpool on March 30, against unbeaten but largely unknown and untested heavyweight Kash Ali. Ali, a former sparring partner of Price, is looking to gatecrash the rankings at Price's expense and his trainer Adam Etches, in speaking with The Sheffield Star, says the time is right for Ali to be "let off the leash."
"Kash is ready for this, he has held his own sparring with quality heavyweights like Dillian Whyte and now it's time to let him off the leash," Etches, who also manages Ali, said. "Kash doesn't know how to get beat and we're not intending on finding out. I think he beats him (Price) in every department: speed, fitness, chin, jab, workrate, whatever."
Price has as we know come a cropper in a number of fights, against the likes of Tony Thompson (twice) Erkan Teper, Christian Hammer and Alexander Povetkin, but he is coming off a win and Price is a big favourite to defeat Ali and take his unbeaten record. How good is Ali? The 27 year old from Birmingham has a good-looking pro record at 14-0(6) yet closer inspection tells you the approx 6'4" heavyweight has never met anyone of real note. In fact, Ali, a pro since November of 2011, has only got two wins over fighters who entered the ring with him whilst holding winning records.
Inactive spells have been endured – Ali fighting just once in 2012, just once in 2015 and not at all in 2017 – but maybe, as Etches says, his fighter has been picking up invaluable experience in top-class sparring sessions. Who knows, Ali might turn out to be the the dark horse of the British heavyweight scene?
Etches says that whoever wins on March 30 at The Echo Arena (and of course Etches feels it will be his man who emerges victorious), it will be by KO or stoppage. Price has suffered some nasty stoppage defeats in his time, yet the giant has also scored a few KO wins himself. It's time to find out just how good Kash Ali is.