Tommy Fury (9-0, 4 KOs) did an admirable job in defeating the famous Youtuber Jake Paul (6-1, 4 KOs), outboxing him to win an eight round split decision on Sunday night at the Diriyah Arena in Riyadh, Saudi Arabia.
Going into the fight, many boxing fans felt the contest would be a scripted affair with the money fighter Jake destined to win, but thankfully, it was on the up and up, with the 23-year-old Tommy Fury boxing his way to an eight round split decision.
The scores:
75-74 – Jake Paul
76-73 – Tommy Fury
76-73 – Tommy
The referee docked Jake a point in the fifth for hitting Fury with a rabbit punch. It seemed a bit early to be deducting a point for a shot behind the head, as referees tend to give a lot of warnings before they deduct points, but not in this case.
In the sixth, Fury was penalized for excessive clinching, which he'd been doing the entire fight. That didn't stop Fury from holding after the penalization, however. Obviously, that was a major part of Fury's game plan.
Jake dropped Fury with a jab in the 8th round after catching him while he was diving in.
There's already talk of a rematch taking place between the undefeated Jake Paul (6-0, 4 KOs) and Tommy Fury (8-0, 4 KOs), but that'll depend on how competitive their match is and, of course, the buy rate on pay-per-view.
In the best fight of the card, former two-division world champion Badou Jack (28-3-3, 17 KOs) discovered the fountain of youth to stop WBC cruiserweight champion Ilunga Makabu (29-3, 25 KOs) in the twelfth round.
Jack, 39, knocked Makabu down in rounds four and eleven. In the twelfth, Badou battered an exhausted and hurt Makabu with a flurry of shots to get a quick stoppage by the referee.
It appeared a little premature, but you can understand why the contest was halted because Makabu was finished and a punching bag for Jack. The fight was halted officially at :54 of the twelfth.
While it's a great story that Jack is now a three-division world champion at 39, he didn't exactly beat the best or even the second-best belt holder at cruiserweight.
Makabu was seen by a lot of boxing fans as the weakest link among the four champions and arguably the ONLY guy that Badou would be capable of beating.
Putting Badou in with one of the other champions at cruiserweight would be a bad idea because he doesn't match up with any of them, particularly Lawrence Okolie and Jai Opetaia.
Welterweight prospect Ziyad Almaayouf (2-0, 1 KOs) overcame an early knockdown in the first to come back to defeat Ronnald Martinez (3-2-1, 0 KOs) by a four round unanimous decision. The judges' scores were 38-37, 38-37, and 38-37.
Undefeated cruiserweight Muhsin Cason (11-0, 8 KOs) was too much for Taryel Jafarov (18-6, 17 KOs), knocking him down and stopping him in the first. Jafarov didn't round for the second round.
In another mismatch on the card, light welterweight Bader Samreen (8-0, 7 KOs) crushed the hapless Viorel Simion (23-10, 9 KOs), blasting him out in the first round in a non-competitive fight. Samreen dropped Simeon. The contest was halted at 1:26 of round one.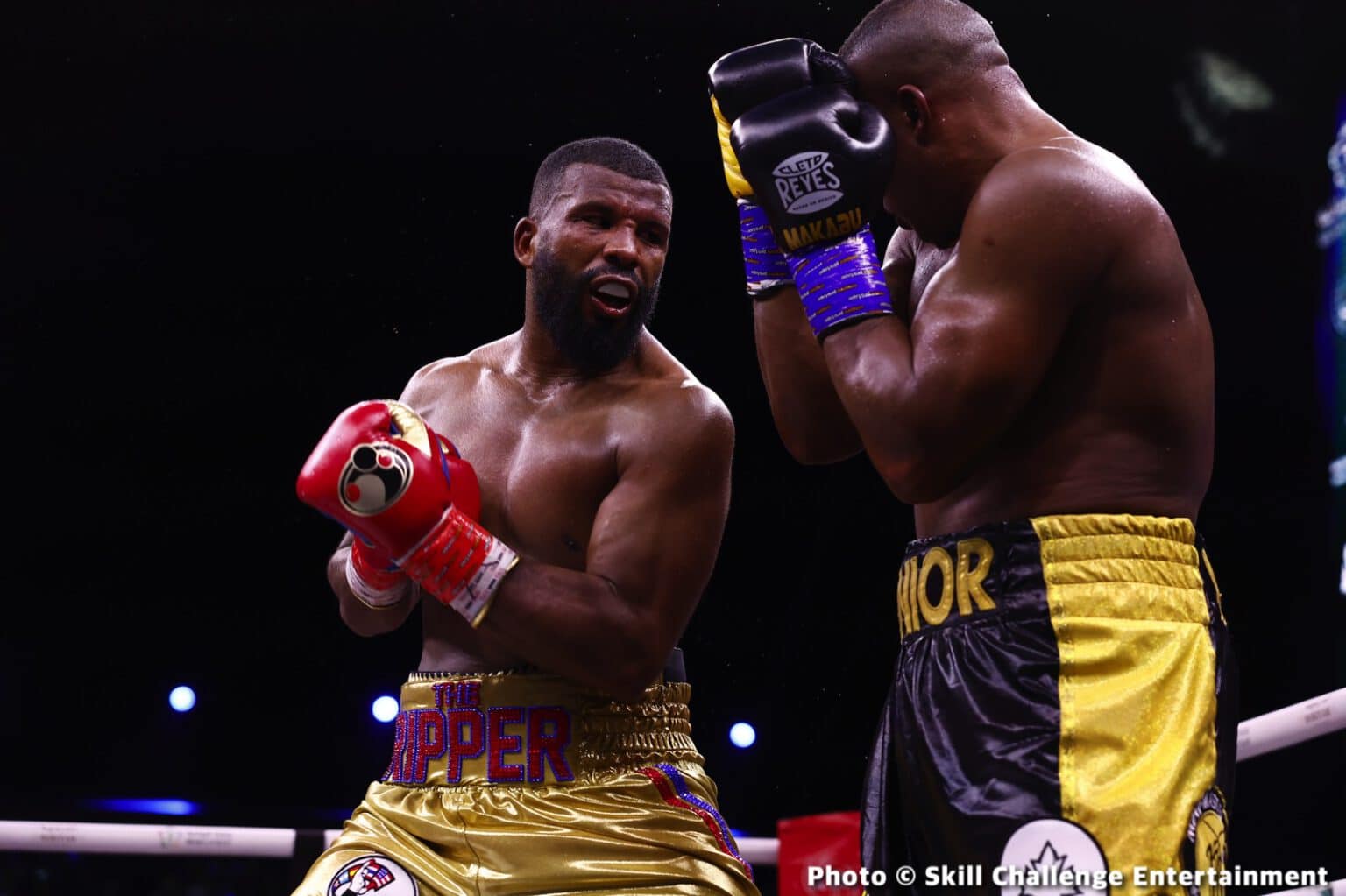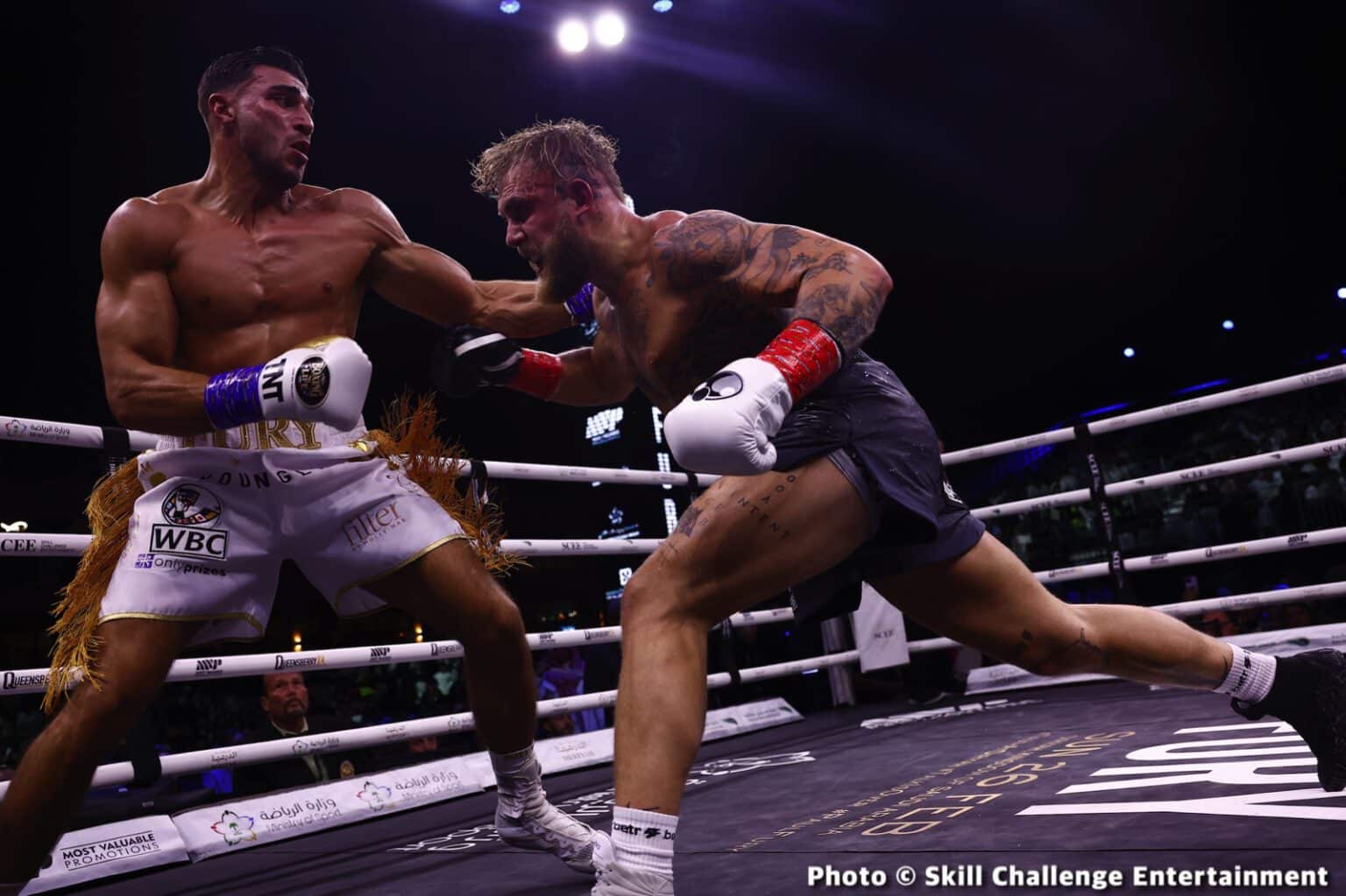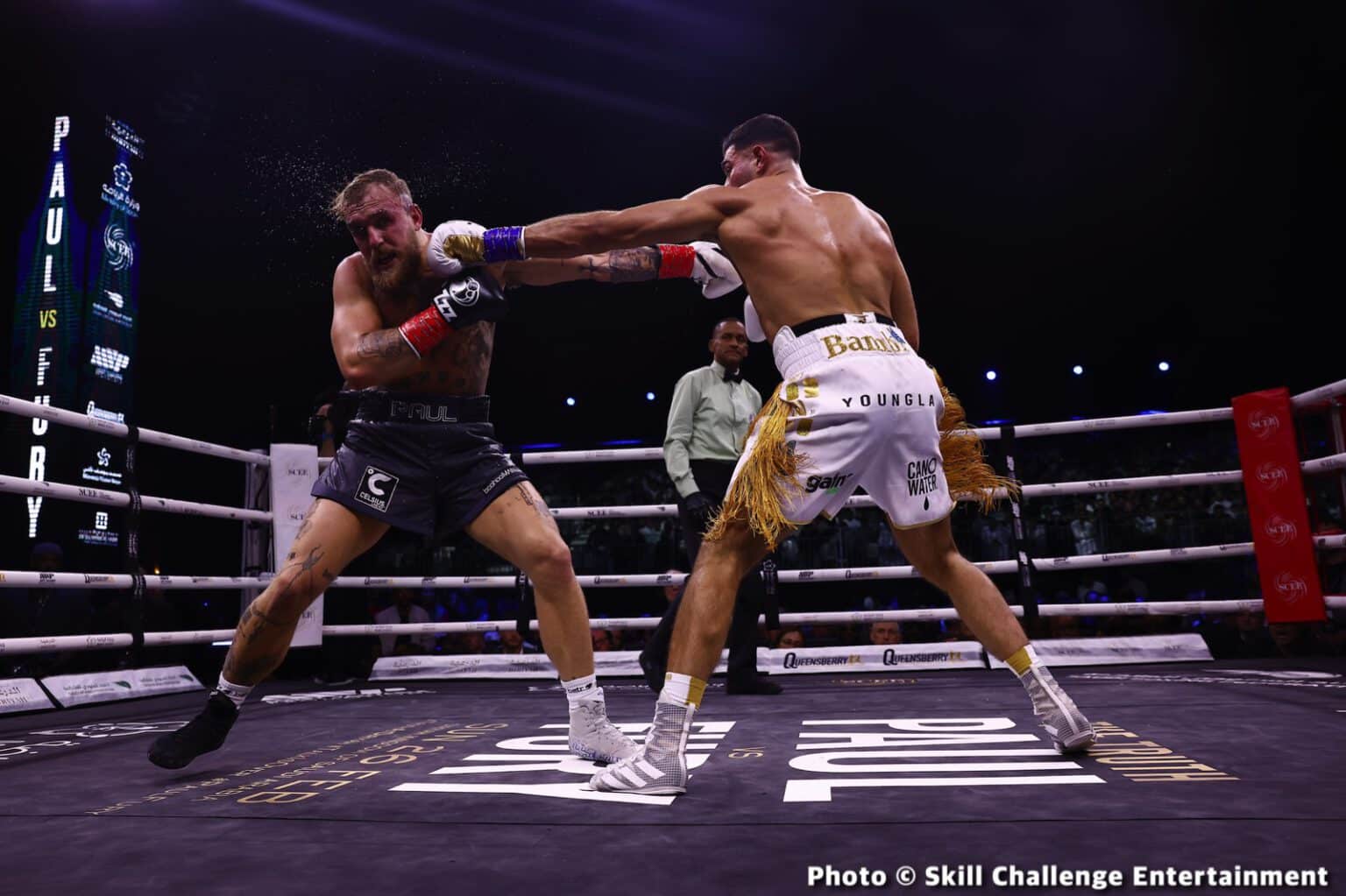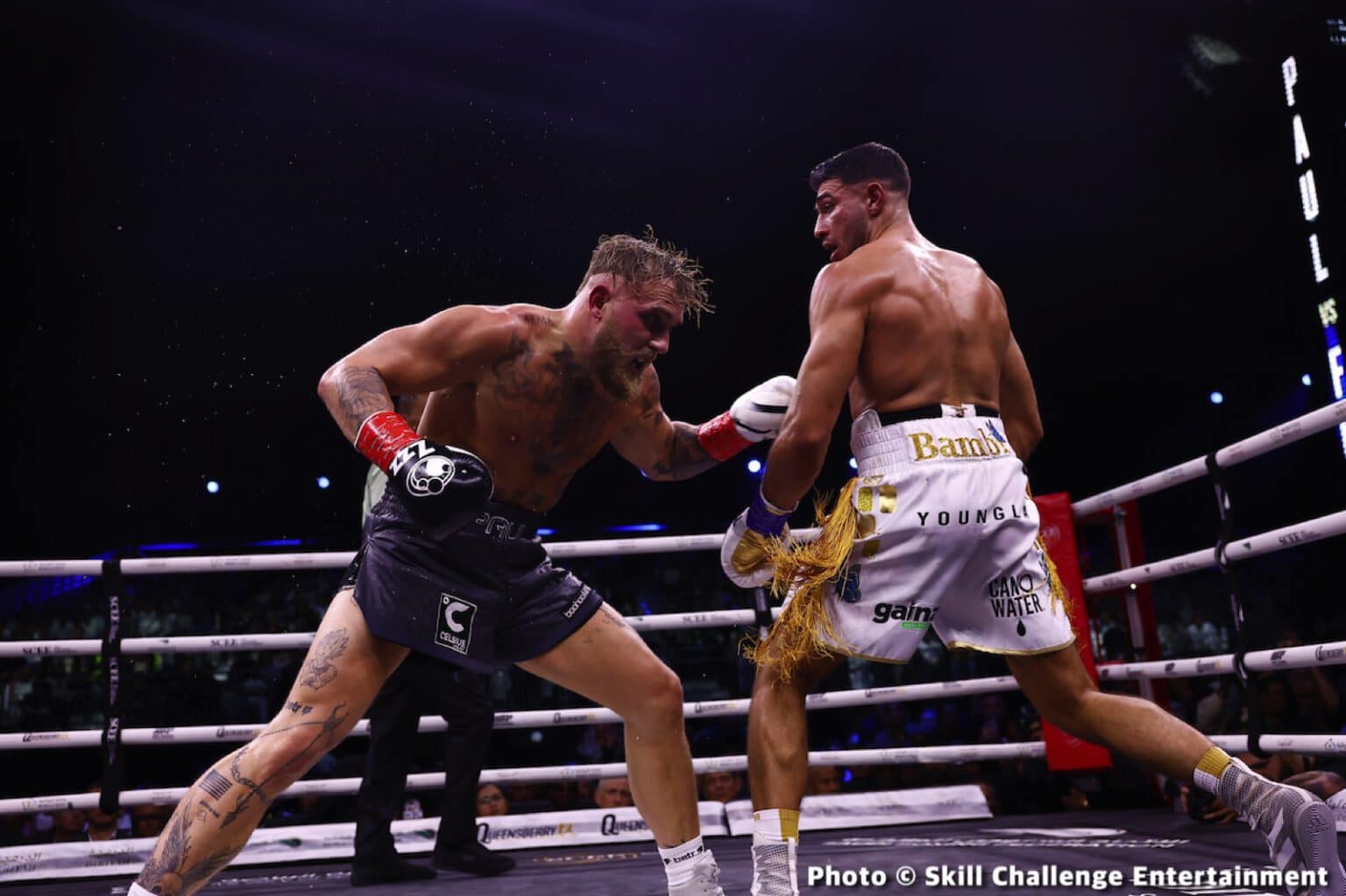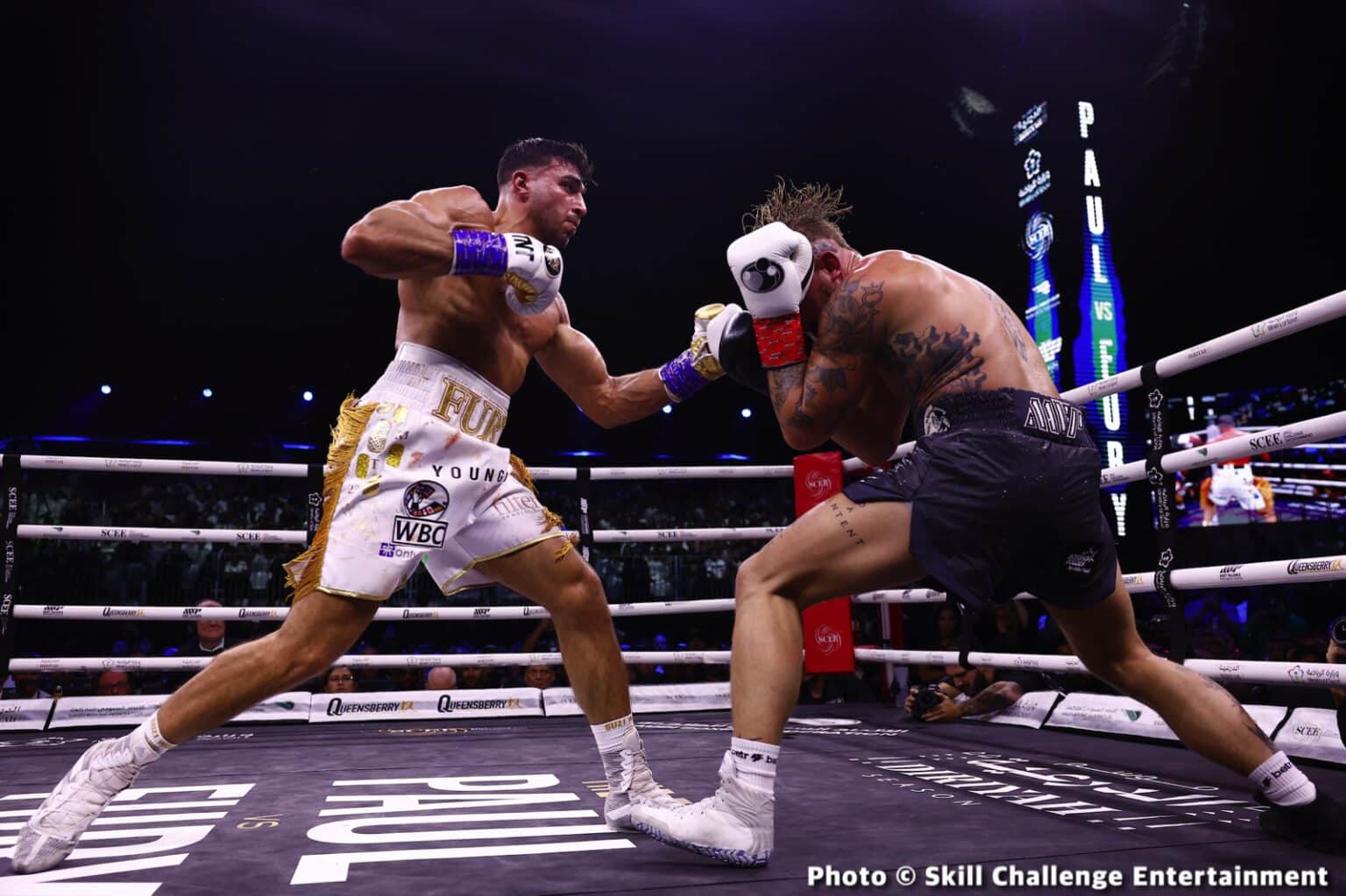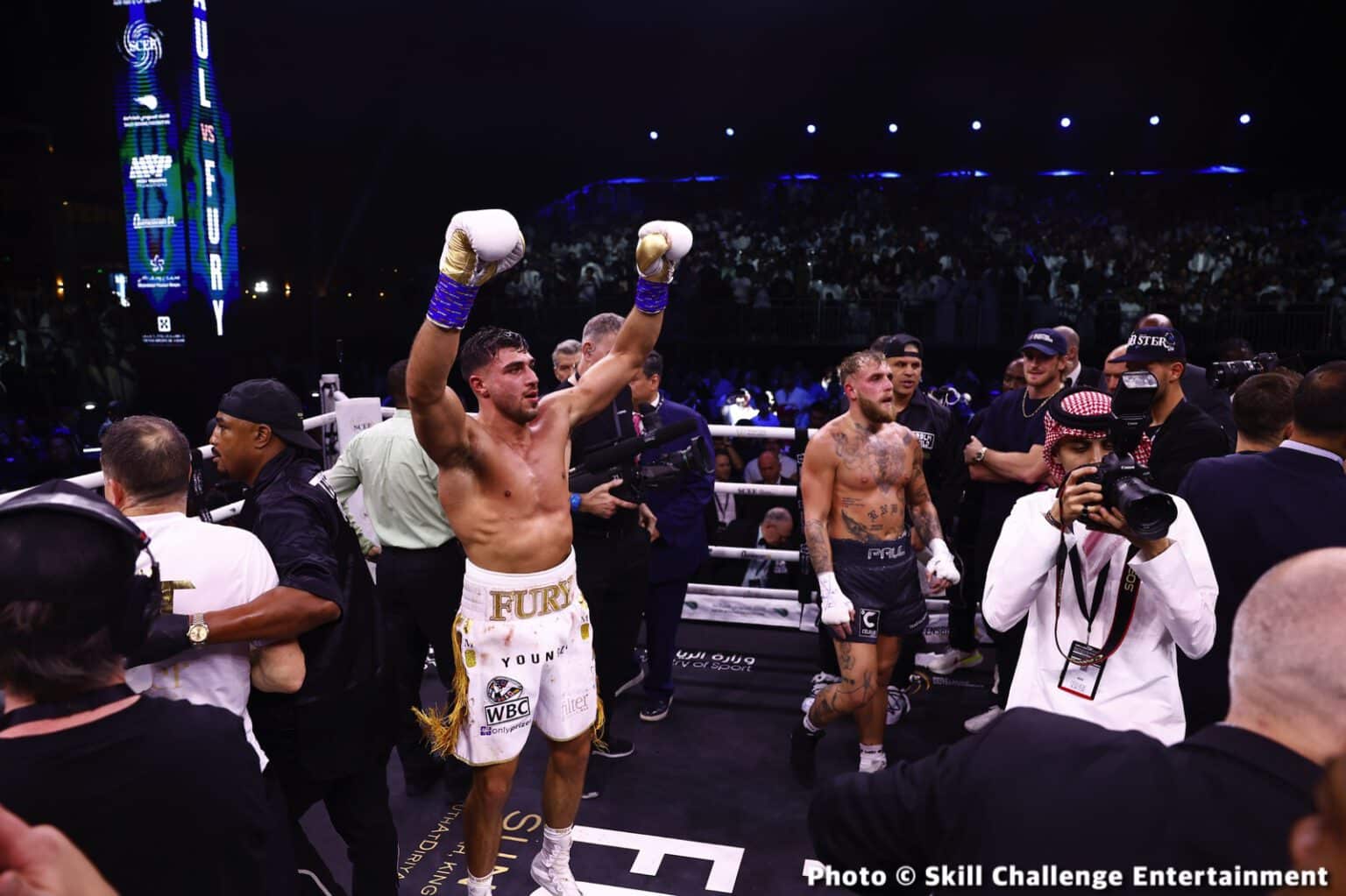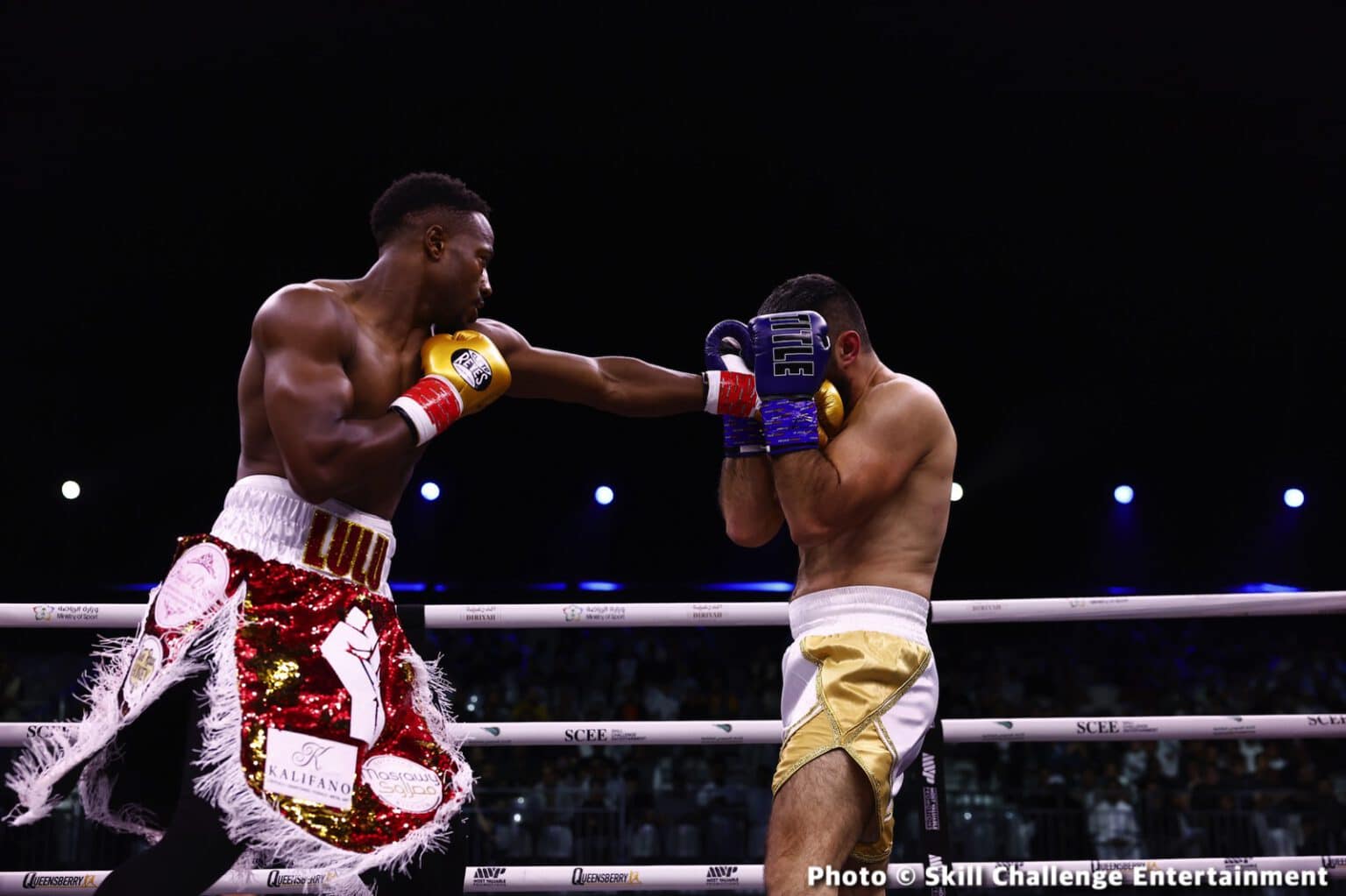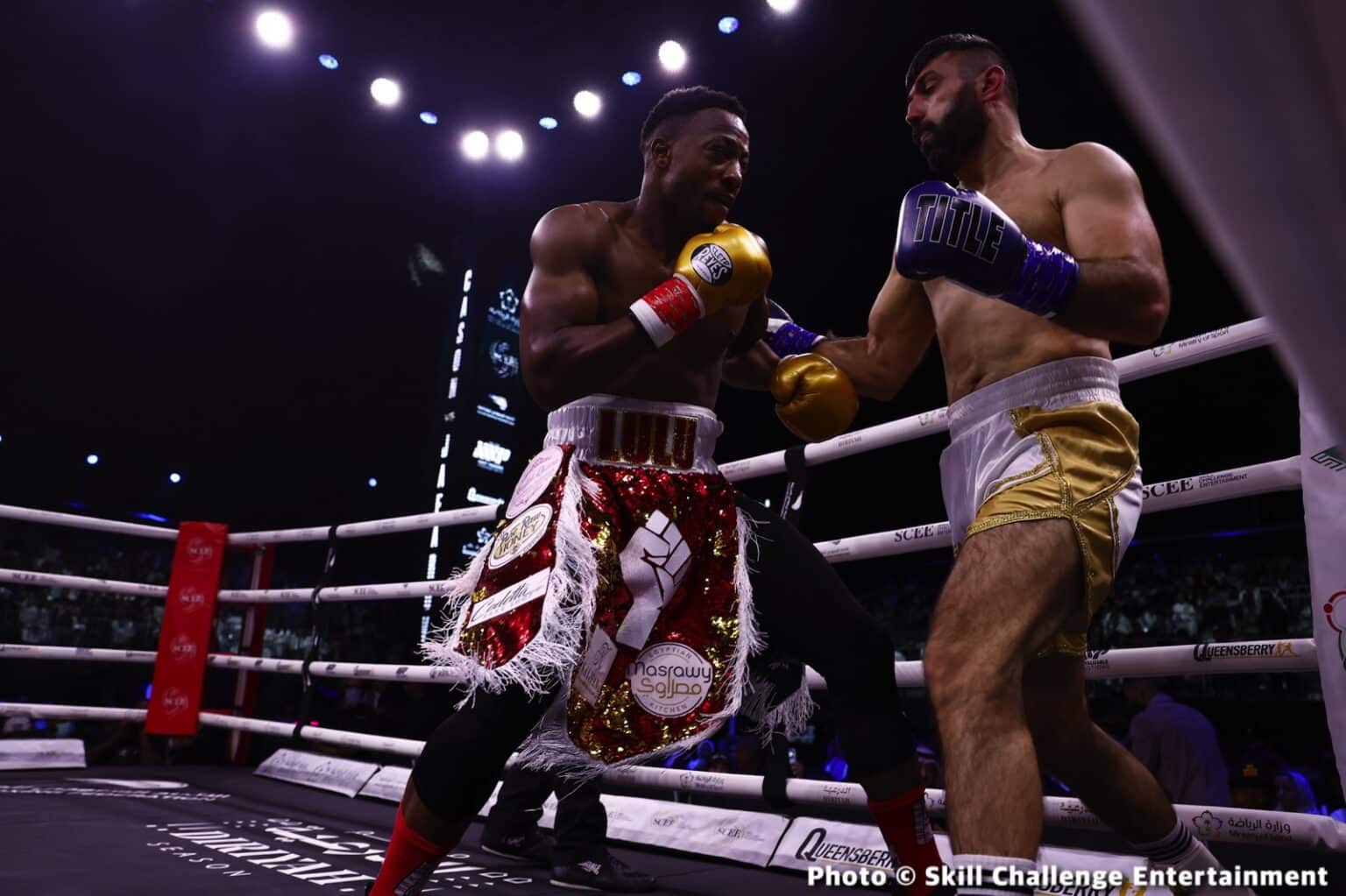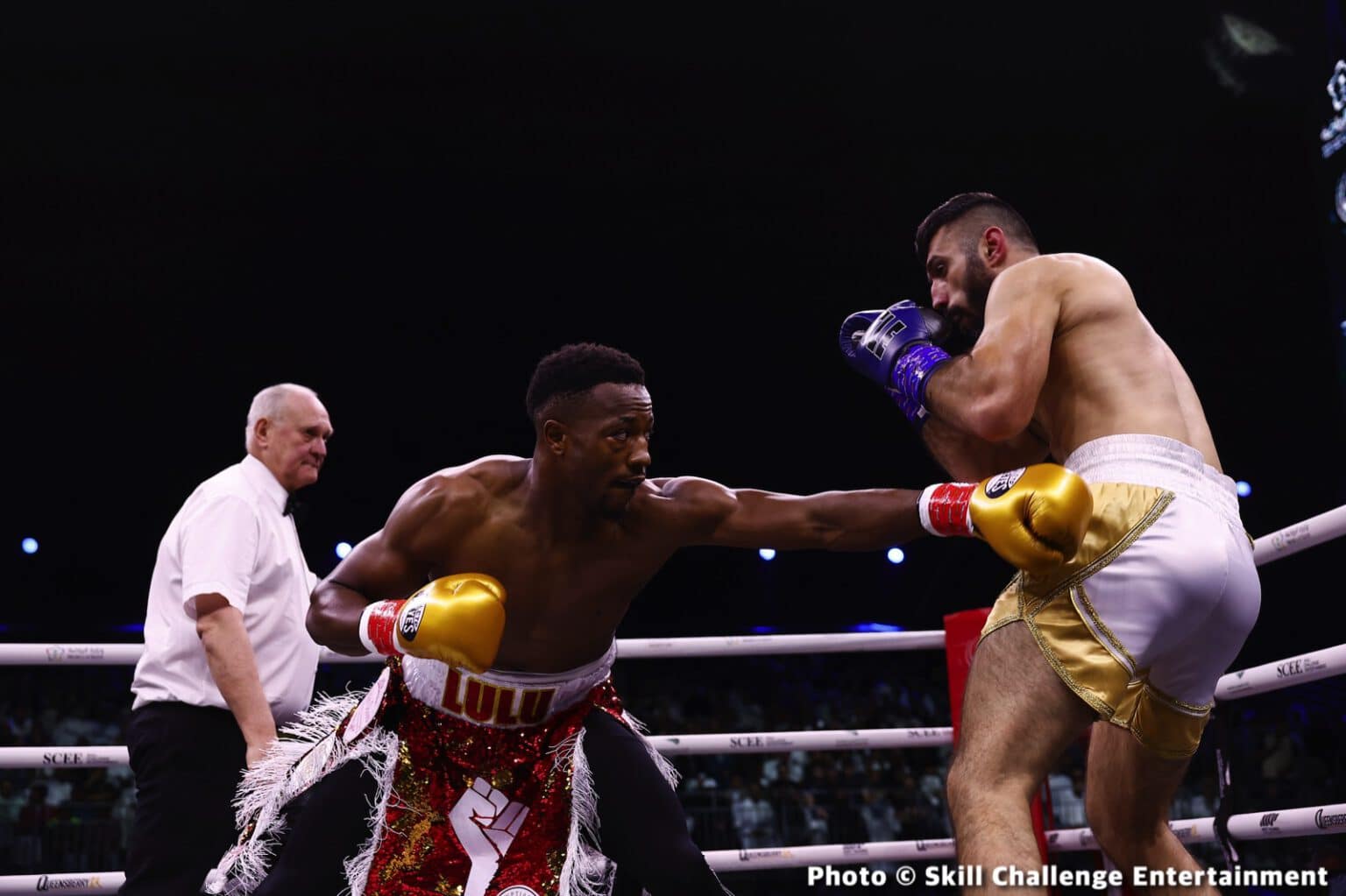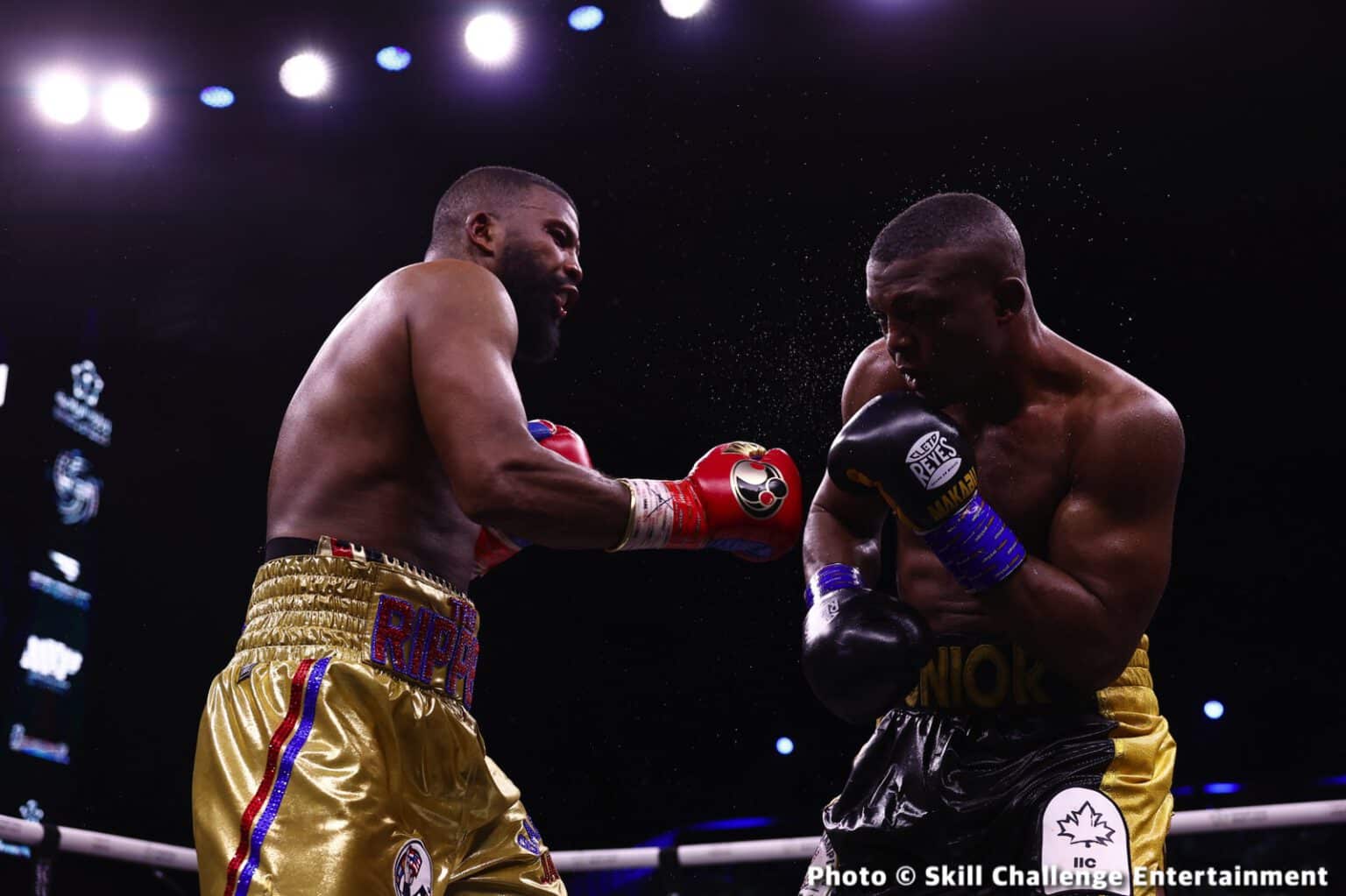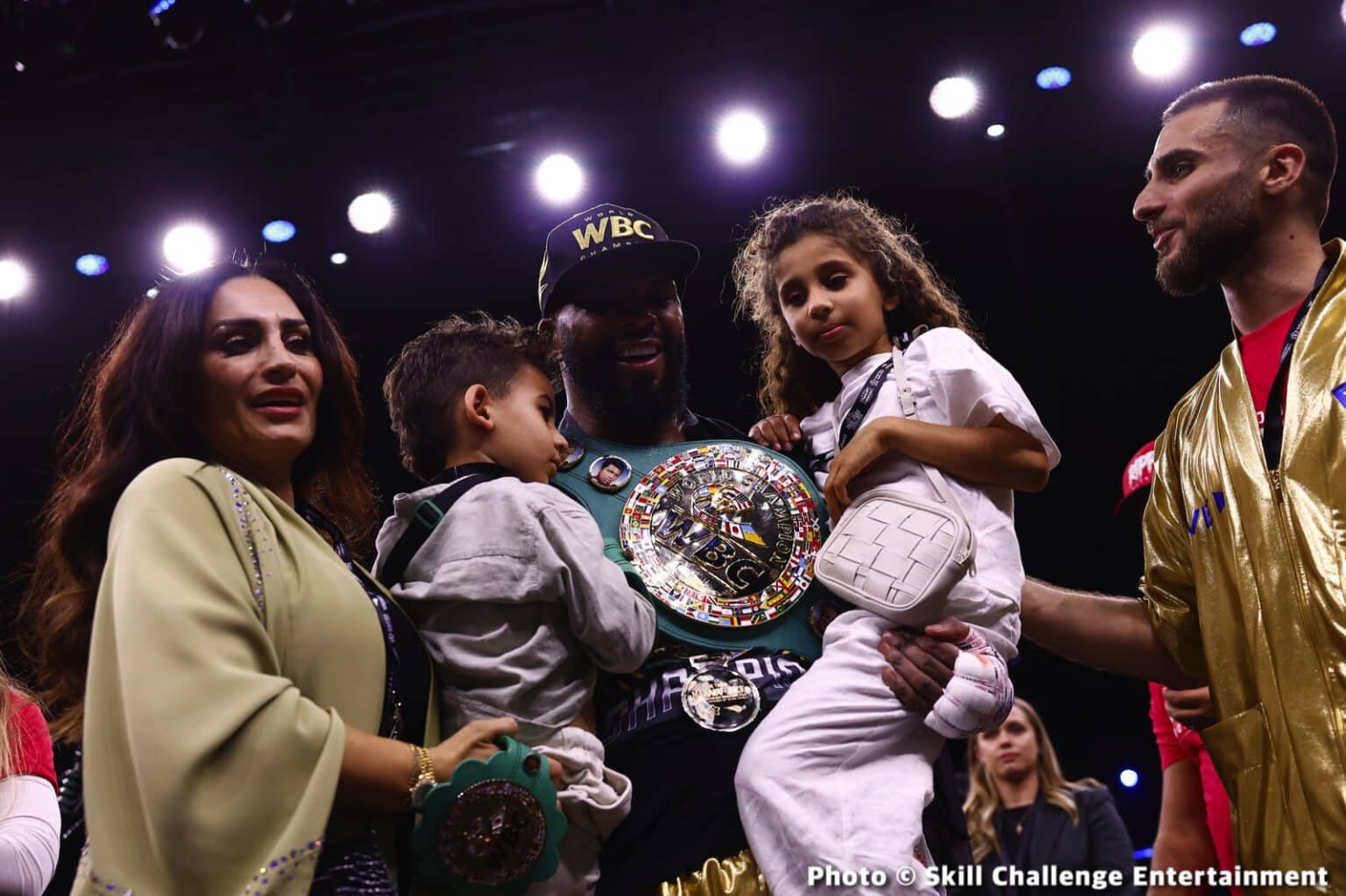 Preview: The two fighters, Jake Paul & Tommy Fury, haven't fought quality opposition during their short professional career, and you can argue that they never will.
It doesn't matter if Fury & Paul don't face the best fighters at cruiserweight because they will make money hand over fist regardless, starting with their match tonight on PPV.
These two will make a lot of money from the PPV sales, which is essential for Tommy Fury because he hasn't accumulated the vast wealth that Jake has.
A rumor is circulating on social media that tonight's fight between the 26-year-old Jake and 23-year-old Tommy is totally scripted and a rigged event with the outcome predetermined.
According to the script that is circulating, Tommy will suffer an eye injury in the fifth round, and the bout will eventually lead to a Jake Paul victory. After the contest, Jake will immediately call out influencer KSI for a celebrity match before agreeing to give Tommy a rematch.
Whether the script is legitimate or not, what it says makes a lot of sense in terms of the call out by Jake of KSI afterward and then agreeing to give Tommy a rematch because this about business.
A rematch with Tommy will make Jake money, and there's less risk involved than if he were to face a quality fighter from the cruiserweight division like Lawrence Okolie, Mairis Briedis, or Richard Riakporhe.
Those guys are in another galaxy than Jake or Tommy Fury in terms of talent. We're talking quality fighters vs. celebrity boxers, so we're definitely not going to see Jake Paul and Tommy Fury mixing it with those types of fighters during their careers.
The long-awaited celebrity boxing match between Jake Paul and Tommy Fury will go at it tonight in a 185lb catchweight match at Diriyah Arena in Saudi Arabia, in pay-per-view card, sold on ESPN+ and BT Sport  Box Office. The main portion of the card begins at 2:00  p.m. ET.