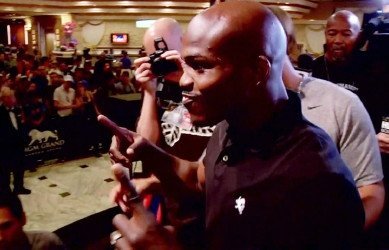 By Rob Smith: With Manny Pacquiao possibly ready to make his pick this weekend for his December 8th fight, it's expected that 39-year-old Juan Manuel Marquez will selected by Pacquiao and his promoter Bob Arum for his next fight. However, this leaves Pacquiao's recent conqueror WBO welterweight champion Timothy Bradley (29-0, 12 KO's) out in the cold with no opponent for his next fight. Bradley intentionally waited all this time to see if Pacquiao would want to fight him and he's now on the verge of having nothing to show for it.
Miguel Cotto won't be around to fight Bradley, and if he was he wouldn't waste time fighting this guy. Bradley is going to have to look to defend his World Boxing Organization strap against the best possible contender, unless he's interested in milking his title agaisnt the lowest rank WBO contender in order to have a better chance of holding onto the WBO strap long enough to get another shot at fighting Pacquiao.
There only a limited amount of options in Bob Arum's Top Rank stable, meaning that Bradley is almost guaranteed a shot against Pacquiao at some point in the future as long as Bradley remains with Top Rank. Arum likes to put together in house fights with he matches Pacquiao, so Bradley should be getting a crack at the Filipino fighter at some point next year.
The options for Bradley's next fight are from this list:
Kell Brook
Jan Zaveck
Frankie Gavin
Mike Jones
Shawn Porter
Thomas Dulorme
You can take away most of those guys and look at either Zaveck of fellow Top Rank fighter Mike Jones as possible guys that Bradley can fight next. Neither of them are interesting opponents and Bradley isn't going to make the big money against them that he would have in a fight against Pacquiao.