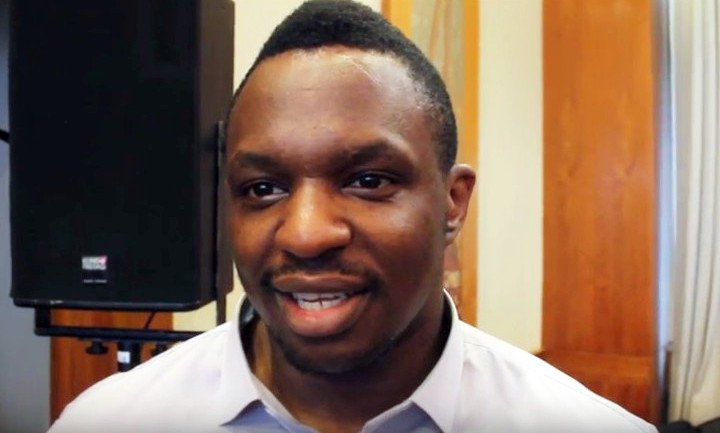 British heavyweight Dillian Whyte is far from the best heavyweight in the world; he has been brutally KO'd by current WBA/IBF champ Anthony Joshua and he has laboured, at least a bit, during some of his winning fights. But what Whyte is, or what he appears to be, is a fighter willing to take on all comers, to fight the best.
Of course Whyte wants the most lucrative fights out there and of course he says a world title shot, should one come up, would take precedent over any other fight. But Whyte believes in himself and in his talents.
There are a number of big name fighters "The Body Snatcher" has repeatedly called out – Deontay Wilder, Jarrell Miller, Lucas Browne – but so far it seems none of these quite excellent match-ups is going to get made. Or maybe one of them will.
Eddie Hearn, in speaking with iFLTV, said that the much talked about Whyte-Dereck Chisora rematch (of a truly thrilling December 2016 clash, Whyte winning by the closest of margins after 12 hellish rounds of warfare) will NOT happen on the upcoming Joshua-Kubrat Pulev card, but that this must-see return rumble could happen in February of next year providing both men win their next fight (Chisora might appear on a Hearn show in Monte Carlo, possibly in a European title fight – nothing confirmed as of yet).
But that still leaves the question of who Whyte, 21-1(16) will fight next. Hearn says he very much wants Whyte to appear on the AJ-Pulev card, and that there are three names in contention as far as who his opponent might be: Lucas Browne, Robert Helenius and Jarrell Miller (although as Hearn told iFLTV, "Big "Baby" will likely fight in November in the US instead).
Whyte wants a fight with Aussie tough guy Browne next, but it seems the offer Hearn made to the big man has not yet been accepted. But this fight makes so much sense, as a supporting contest to a main event especially. Back and forth on social media Whyte and Browne have been going for months, and this fight, one that would seem to guarantee action, maybe even a great brawl, seems a natural.
"Why wouldn't Lucas Browne take this fight?" Hearn asks, and it's a darn good question. Then again, why wouldn't Wilder – also offered a decent payday to defend his belt – take a fight with Whyte? Why won't Miller take a fight with Whyte, and in the process fight in front of the biggest live audience of his entire career (approx 80,000 expected for AJ-Pulev)?
This is the Dillian Whyte conundrum. At least Chisora is ready, willing and oh, so wanting to fight his fellow Londoner again, but we must wait until next year for that particular sequel to take place (if it even happens then). In the meantime, will any big name come in and agree to fight Whyte?
It appears the ball is firmly in Lucas Browne's court.