It looks like Teofimo Lopez vs. George Kambosos Jr is heading towards pay-per-view on the undercard of Triller's exhibition fight between Mike Tyson and Evander Holyfield.
According to Chris Mannix, lightweight champion Teofimo's title defense against Kambosos (19-0, 10 KOs) is potentially heading for the Tyson-Holyfield card on PPV.
Earlier today, Triller won the purse bid for the Teofimo vs. Kambosos fight with a massive winning bid of $6.02 million, which almost three times bigger than the $2.32 million that Lopez's promoters at Top Rank put in at with their bid of $2.32 million. The next highest bid from Matchroom Boxing with $3.51 million.
Now that we've learned that Triller plans on placing the Teofimo vs. Kambosos fight on the Mike Tyson vs. Evander Holyfield exhibition PPV card, it makes sense that they made the effort to win the purse bid.
"An emerging potential landing spot for Lopez-Kambosos: On the undercard of a discussed exhibition match between Mike Tyson and Evander Holyfield," said @SIChrisMannix. Lopez-Kambosos will air on Triller. They doubled everyone's offer. Incredible."
Teofimo's reaction to Triller winning the bid:
"Shocking man. I didn't know that they would even come in to bid. What's more shocking is now I have to go to another platform. But I'm good," said Teofimo to Chris Mannix.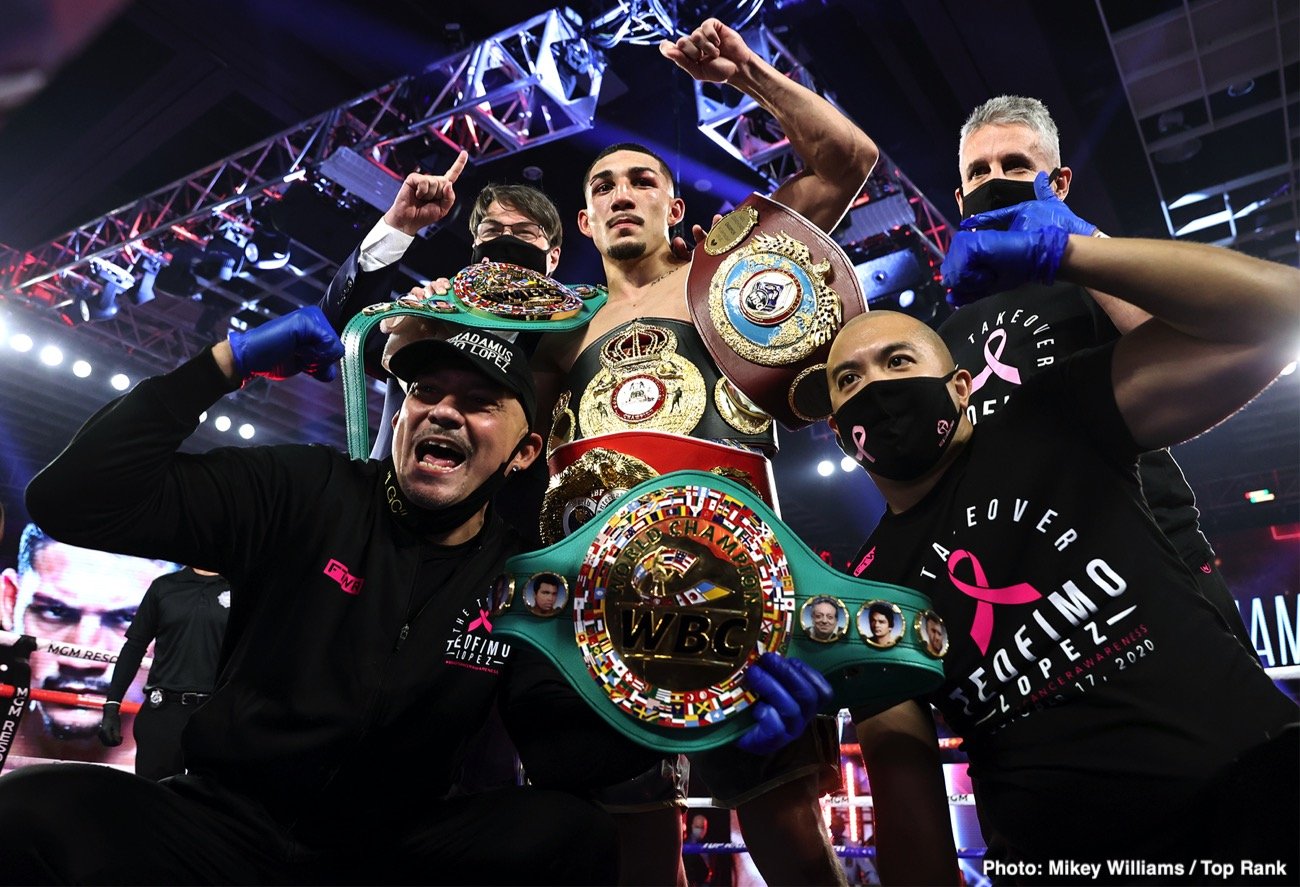 As long as Teofimo continues to drag out his negotiations with Top Rank for the future, causing his fights to go to purse bids every time, Triller can bid for more of his fights. Teofimo has 3 1/2 years left on his current contract with Top Rank.
Tyson-Holyfield will attract a lot of older boxing fans that are willing to pay whatever price that Triller asks of them to see the two older fighters.
But the younger fans are going to be much less willing to pay $60 to $70 to watch 58-year-old Holyfield and 54-year-old Mike Tyson spar.
That match isn't going to pull in enough younger fans to make it a monster event. Adding Teofimo to the Tyson-Holyfield card should help bring in the younger fans.
Still, Teofimo vs. Kambosos is the wrong fight for Triller to be putting on the card if want to attract younger fans. There's not much interest in many fans in the U.S to see Teofimo fight the unknown Kambosos.
It's a mismatch basically. If Teofimo were facing Vasily Lomachenko again, fans would be willing to pay to see that, but Teo wants nothing to do with him, and for good reason.
Lomachenko would likely beat him if they fought a second time, so Teofimo isn't taking any chances. He got his win over the injured Lomachenko and he's happy with it.
Now, Teofimo wants an easy fight, and he's getting one against Kambosos. It's not a PPV-worthy fight for U.S fans.
The Australians might view it as a nice PPV fight, but Americans aren't interested in seeing Teofimo beat up on Kambosos after watching how the Australian barely got by Mickey Bey and Lee Selby.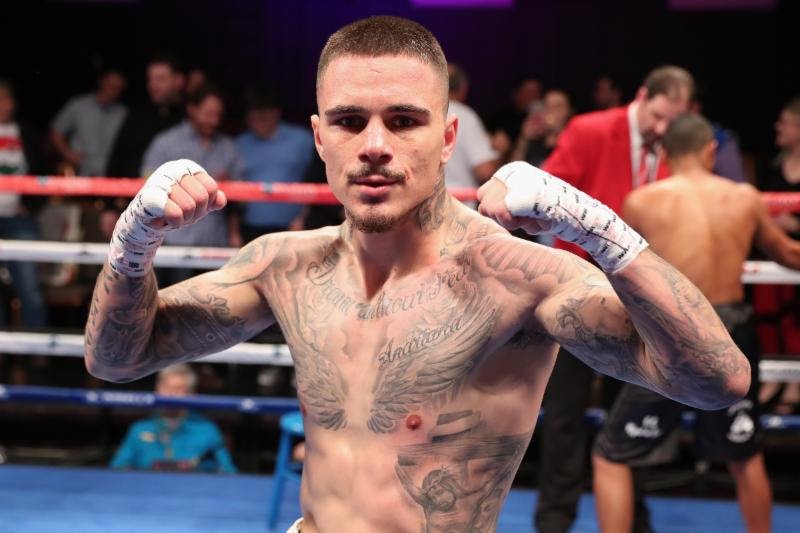 "Lopez gets 65% of winning bid: $3,911,700 but minus TR's 20% cut ($782,340). Kambosos gets $2,106,300 minus whatever his deal is with DiBella. Both fighters make BY FAR biggest purses," said Dan Rafael