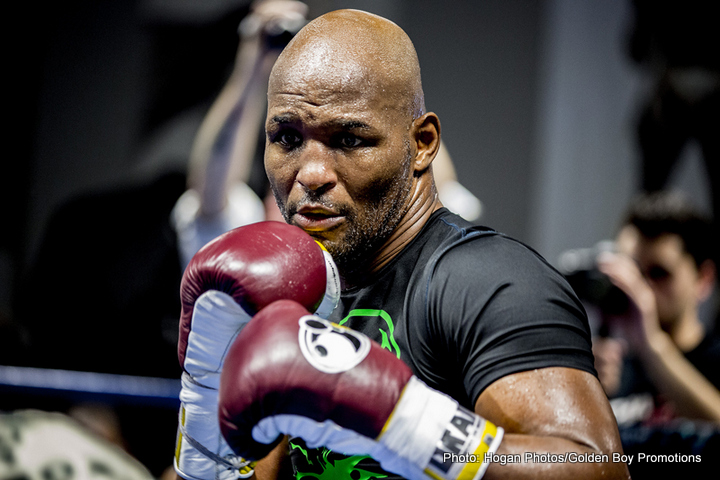 When forty nine year old ring legend Bernard Hopkins lost his light heavyweight title to the much younger thirty one year old Sergey Kovalev this past November it begs the question, is it time for Bernard 'The Executioner' aka 'The Alien,' to finally call it a day and step down and retire from the ring? After all he has been fighting professionally for 26 years and he has been to the top of the mountain several times and he has beaten many fellow world champions along the way including the likes of Roy Jones Junior, Kelly Pavlik, Ronald 'Winky, Wright,' Antonio Tarver, Oscar De La Hoya, Felix Trinidad, and, among others, Jean Pascal. The victory over Pascal was incredible enough that he could accomplish such a feat in 2011 at the age of forty six to break George Foreman's record of having won a world title at the age of forty five let alone for him to still be fighting near the top of his profession as he approaches fifty years old, which he turns this month, because after all he still gave a good account of himself against Kovalev even if he was clearly outpointed.
So what does he have to gain by fighting on? I don't think he has anything to gain and everything to lose especially if he is financially well off as risking one's health is flat out not worth it. Yes Hopkins has never really been beaten up badly over the years but even so he has still been punched in the head even in victory and that can take its toll even on the very best of the very best. One just has to look at Muhammad Ali, who was more than just the self proclaimed greatest, to see that anyone can be in danger of taking one too many punches. Face it, boxing is a dangerous game and those who come out intact, especially if they are both physically and financially in one piece, should count their blessings and head off into the sunset while they still can.
Hopkins legacy as one of the greatest middleweights in the history of the fight game would be intact regardless of whether he fights on or not as by itself his twenty title defenses in a row is enough to cement his place at the all time upper echelon of the sport. So if we add on the fact that he was undefeated for twenty two years, from 1993 when he lost to Roy Jones Junior who years later he beat in a rematch, until he lost to Jermaine Taylor in 2005 that is something that can't be taken away from him. Not to mention him winning light heavyweight titles late into his forties.
I spoke this week with Alex Ramos from the Retired Boxers Foundation an organization that helps fighters with their transition away from competing in the ring, many who have suffered damage from their careers, and Ramos, himself a former middleweight contender back in the 1980s, had this to say when I asked him if Bernard Hopkins should retire, "I think he should retire, this guy (Kovalev), almost beat him up and I think that if the fight would have been fifteen rounds Hopkins would have gotten knocked out." Ramos agreed with me when I said that even if a fighter wins all or most of his fights and he doesn't ever really get beaten up in the ring that he is still getting punched in the head and those punches can take their toll. So we really never know when one punch is too many to which Ramos had this to say, "with fighters you just never know."
I really don't want to deny fighters the right to make a living in their chosen profession and on the surface of it Hopkins seems fine, but if it wasn't for the fact that other all time greats such as the aforementioned Ali and also Sugar Ray Robinson as well as countless other lesser known and unknown boxers have suffered permanent damage from their time in the ring, I would say to Hopkins, have at it but, as I pointed out, Hopkins has at this point nothing to gain and everything to lose.
After his fight with Kovalev Hopkins said there was a 50/50 chance he would retire. Well, I think it is time for 'The Alien' to realize that he really is not from out of this world, that he is human after all, and call it a career. There was just something different about how Kovalev handled him as compared to some of his other losses such as his loss to Joe Calzaghe in 2008 that were close fights that could have gone either way. To Bernard Hopkins I have this to say, thanks for the memories champ it has been a great ride!