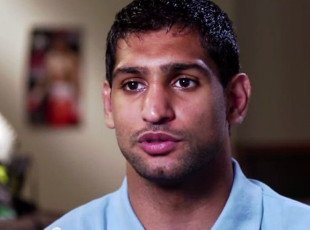 According to Fightnews.com, it looks as though Shane Mosley might be the next in line to face Amir Khan on December 7, 2013. (http://www.fightnews.com/Boxing/boxing-buzz-316-216957)
This is an interesting fight, because it's hard to tell which fighter is actually supposed to be the better one.
Is Amir Khan the young champion coming to retire Mosley? Maybe, but his losses to Peterson and Garcia expose him as nothing more than an average fighter with luck of the draw in the past. Not only do his losses shade his record, but his recent wins as well. His victory over Carlos Molina was solid, but it wasn't sensational, and of course his barely pulled of win over Julio Diaz makes it seem like Khan at his young age may be over the hill.
But what about Shane Mosley? Is he the old lion coming to give Khan a boxing lesson? His last three losses, while place a fat "L" on his record, came by way of Manny Pacquiao, Floyd Mayweather Jr., and Saul Alvarez. I think that anyone would have a hard time arguing that the recent competition has been the same for Mosley as it was for Khan.
If this bout takes place, it would be a phenomenal chance for Mosley to get back in line for a bigger title fight, especially if he wins in a dominant fashion. And if Kahn takes the win, he will gain absolutely nothing but a paycheck.
Great fight for Mosley, and could turn out to be an exciting one for the fans.
More @ http://cgboxing.blogspot.com/
https://www.facebook.com/VitaliFightPress