By Paul "Paparazzi" Jones | Photos © Paul Jones
OXON HILL, MD – There's an old adage: The cream (always) rises to the top.
When applied to boxing, this statement generally means that, all things being equal, a superior fighter will eventually find a way to get the better of his opponent.
Throughout his career, WBC World champion, Gary Russell Jr. (29-1, 17 KOs), has remained among the cream of the crop at featherweight, dating back as far as 2011 when he took home ESPN.com's Prospect of the Year honors.
However, when Russell Jr. stepped into the ring against undefeated mandatory challenger, Joseph Diaz Jr. (26-1, 14 KOs) on Saturday night at the MGM National Harbor in Maryland, some fight fans, media members (including yours truly), and boxing pundits questioned whether Diaz had enough talent, skill, and, quite frankly, the hutzpah needed to push Russell to the limit.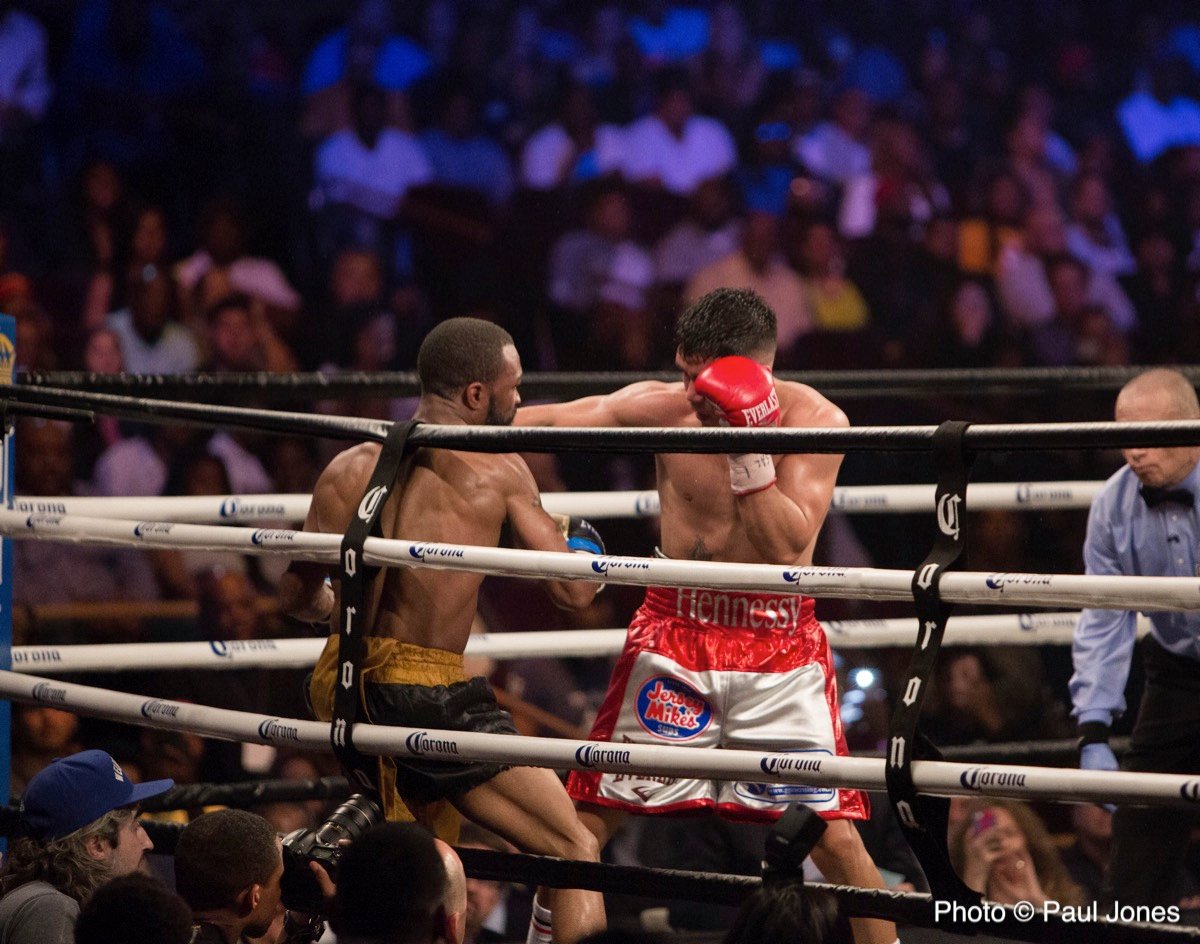 In other words, despite Diaz Jr.'s unblemished record, there were doubts that the 25-year-old fighter could put up enough resistance to test whether the 'cream rises to the top' hypothesis still applies to Russell.
Fortunately, Diaz's combination of toughness and a sensible game plan (one that the Californian promised would feature speed, power, "sneaky body shots," and a rehydration of up to 140 lbs. on fight night) gave Russell Jr. s all that he could handle and produced a memorable fight that could well receive honorable mention as Fight and Round (12) of the Year candidates.
From the opening bell, Russell came out swinging, moving forward, and bringing the fight to Diaz. To the untrained eye, it almost looked as if Russell wanted to channel Diaz's inner alpha, giving the California native a taste of his own medicine by engaging him in phone booth warfare rather than fighting Diaz from a distance.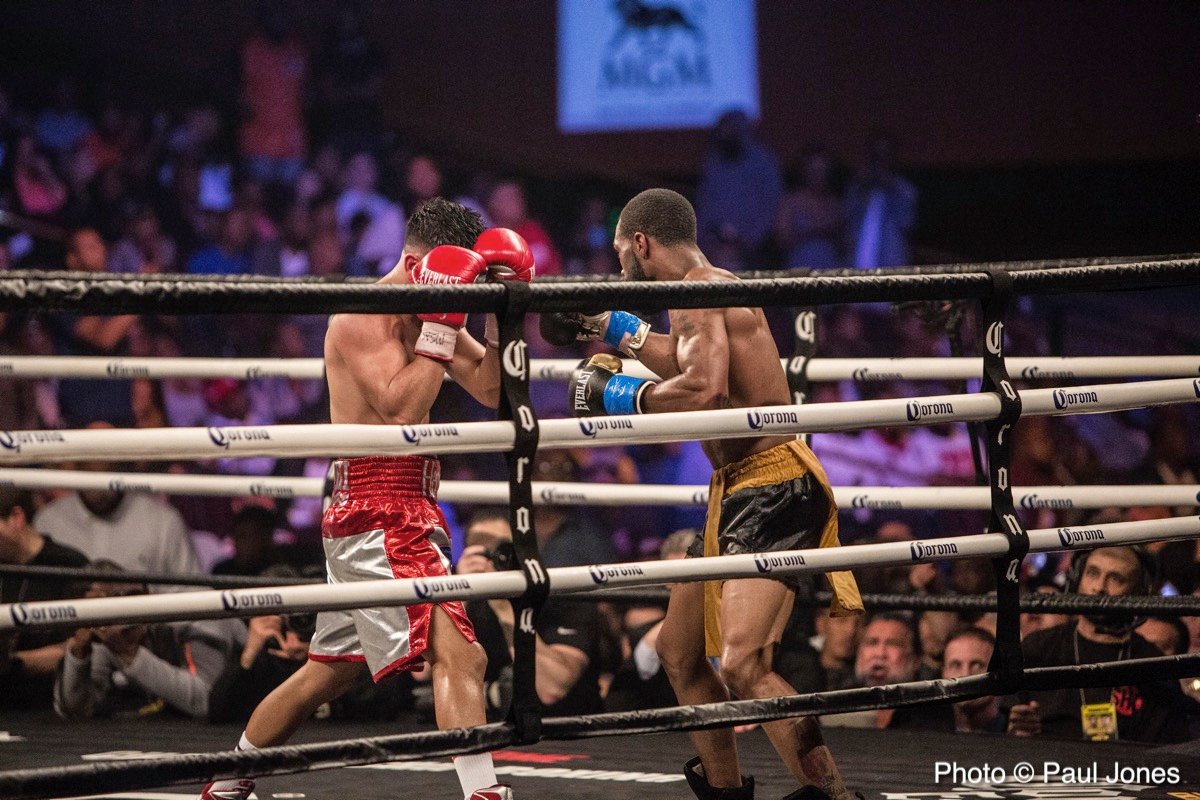 But, Russell's approach was calculated.
"Whenever [Diaz] wanted to get close, we'd smother him, tie him up, reset, and get back to the middle of the ring," said Russell. "Now let's get back past this jab and get back past my hand speed."
It was this strategy that led to Russell's early lead on two of three scorecards after four rounds, though some of these rounds were tough to score.
The middle rounds belonged to Russell, however, who began to adjust to Diaz's pressure by countering and falling back on his jab.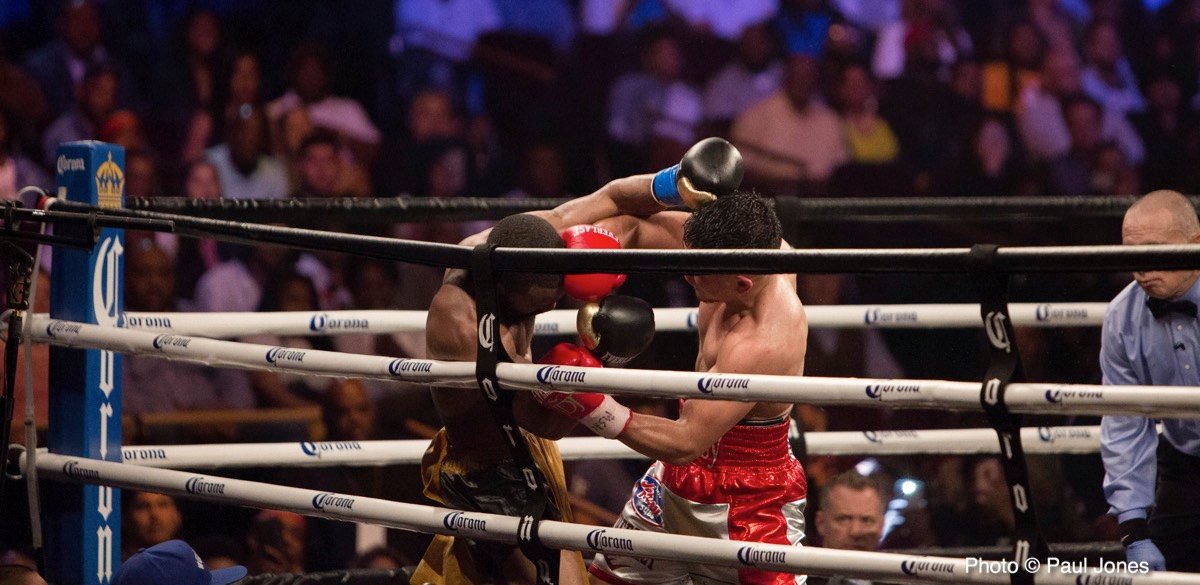 "We knew he wanted to force the action," said Russell, "but we were too far ahead on the scorecards…the jab, up and down, it paid dividends."
Although Diaz began to surge in the championship rounds, it was simply too little too late and he knew it.
"I just started a little too late," said Diaz. "I should have picked up in the sixth round, [but] I started in the eighth or ninth round. It was my fault."
The final scorecards confirmed Diaz's belief: 117-111 (twice) and 115-113 all for Russell who retained his WBC title by unanimous decision.
My unofficial ESB scorecard was 115-113 for Russell.
When asked, What's next? Russell replied, "Unification. If we can't get a unification, we plan on moving up in weight."
Let's hope that the winner of Santa Cruz-Mares 2—the WBA's Super and Regular Champions, respectively—will be fielding Russell's call when the dust settles on their June 9 matchup at STAPLES Center in Los Angeles.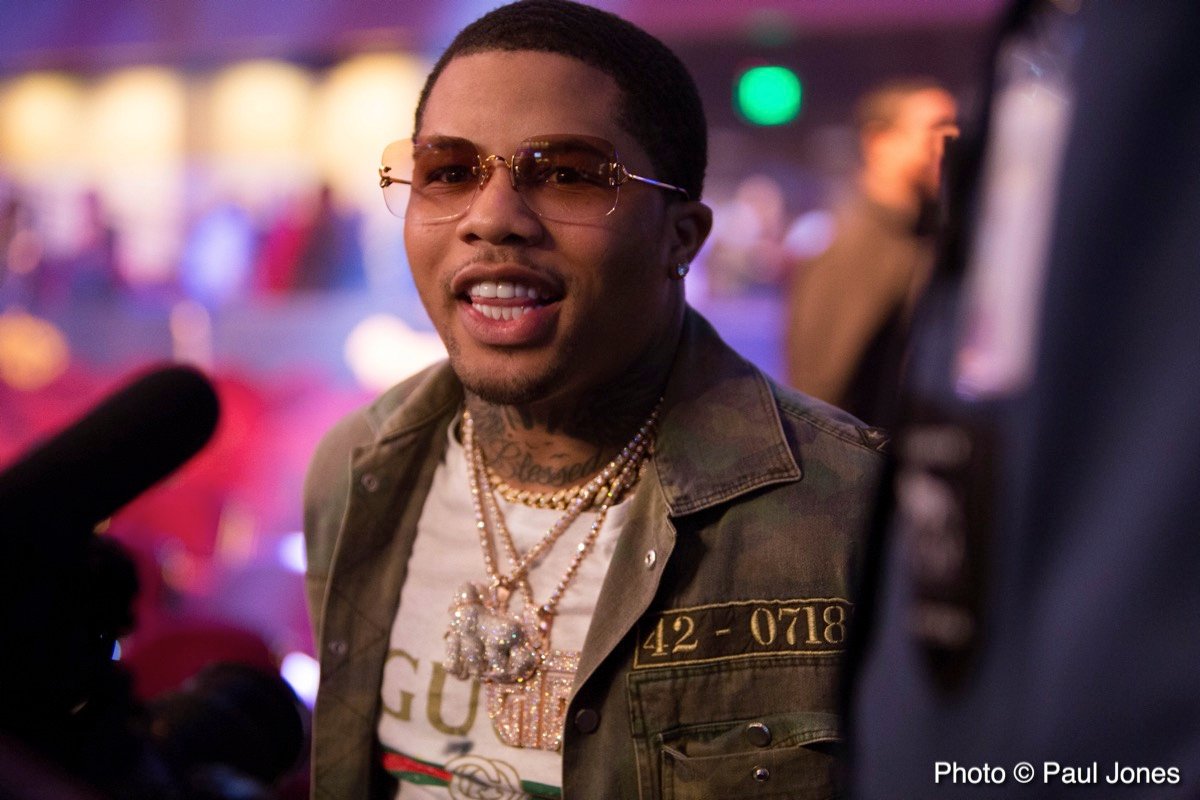 Other News and Notes:
Reigning champions Gervonta "Tank" Davis (20-0, 19 KOs) and "Swift" Jarrett Hurd (22-0, 15 KOs), and former champ Austin "No Doubt" Trout (31-4, 17 KOs) were also in attendance for Russell Jr. vs. Diaz Jr.
Author Contact:
prjones1@hotmail.com |Twitter @boxingepicenter
More from "Paparazzi" Jones:
ESB Best of 2017! Lomachenko, Crawford, Joshua, More!
Boxing Bros. | ESB Best of 2016! Frampton, Thurman, Álvarez, More!
The Debate Continues… Should Roy Jones, Jr. Fight On Despite Latest TKO Victory Over Bobby Gunn?
The People's Court (of Public Opinion): Mayweather v. Pacquiao
The Year in Review: Six Notable Fights in 2014 – Part I — Pacquiao, Hopkins, Froch, More!