The Final Press Conference for 'SUPERFLY', this Saturday's historic tripleheader featuring six of the top super flyweights in the world, took place today in front of a massive contingent of media in Carson, California.
Headlining "SUPERFLY", WBC Super Flyweight World Champion SRISAKET SOR RUNGVISAI, (42-4-1, 38 KO's), of Si Sa Ket, Thailand defends his title for the first time against former WBC Super Flyweight Champion ROMAN "CHOCOLATITO" GONZALEZ, (46-1-0, 38 KO's), televised live on HBO Boxing After Dark beginning at 10:15 p.m. ET/PT.
The Rungvisai/Gonzalez clash is a rematch of their epic 'Fight of the Year' candidate on March 18. 2017, at Madison Square Garden, won by Rungvisai.
Co-featured on the HBO Boxing After Dark telecast is the long awaited United States debut of NAOYA "THE MONSTER" INOUE, (13-0-0, 11 KO's) of Yokohama, Japan defending his WBO Super Flyweight Title against top contender ANTONIO "CARITA" NIEVES, (17-1-2, 9 KO's) of Cleveland, Ohio. 
Opening the telecast, former WBC Super Flyweight World Champion CARLOS "PRINCIPE" CUADRAS, (36-1-1, 27 KO's)) of Mexico City will battle fellow rival countrymen and former flyweight world champion JUAN FRANCISCO "EL GALLO" ESTRADA, (35-2-0, 25 KO's) of Sonora, Mexico in a 12-round WBC Super Flyweight Title Eliminator.
Below are quotes from the press conference today. 
SRISAKET SOR RUNGVISAI
"This fight is for the people of Thailand. I've had so much support since I won the title and I want to pay them back for all their great support."
"I need to fight great again in order to be victorious against Roman, I'm sure he will be ready to take back his title." 
"I have overcome a great deal in my life, nothing has been easy and that is why I cherish being a world champion, it means everything to me."
"This is a great honor to be on this card with so many great champions, on Saturday night I will prove that I'm the best of them all." 
ROMAN "CHOCOLATITO" GONZALEZ
"Thanks as always to Mr. Honda, K2 Promotions and HBO for this opportunity to win back my world title."
"This was my first loss but on Saturday night I will prove that I'm the better fighter." 
"This fight is for my people in Nicaragua who have supported me for many years, I will bring the title back home to them."
"For all my fans who have supported me it means a great deal to me and I will not let you down." 
NAOYA INOUE
"I've very grateful to fight in America on this outstanding card."
"I have a lot of fans in America and look forward to putting on a great performance for the fans."
"I've seen Nieves fight and know he is coming to win, I must fight at my best to be victorious."
"Thanks very much to everyone for their hospitality and to the Dodgers for the jersey." 
ANTONIO NIEVES
"My team and I have been following Inoue for a long time, I've seen many of his fights and know what he does well and what he doesn't."
"My trainer (Joe Delguyd) has told me for a long time I can beat this guy and I believe him."
"As soon as they called we jumped on this opportunity to beat Inoue." 
'I've overcome so much in my life; this is just another obstacle for me to defeat."
CARLOS CUADRAS (holding a rubber chicken)
"He's been scared of me for years, Estrada, a true chicken." 
"He's never wanted to fight but on Saturday I'm going to win and then I want to fight for my title again."
"I can beat 'Chocolatito' and I can beat Rungvisai so I don't care which one it is.
"I laugh at this chicken saying he's going to turn me into a princess, he's going to be in a real war on Saturday night."
JUAN FRANCISCO ESTRADA
"Cuadras talks too much, always talking but can't back it up." 
"I'm going to turn him into a Princess from a Prince on Saturday night."
"This is my chance to fight for a world title if I win and I will be victorious on Saturday night."
"I've wanted to fight 'Chocolatito' again for a long time and I will get the opportunity once I defeat Cuadras on Saturday night."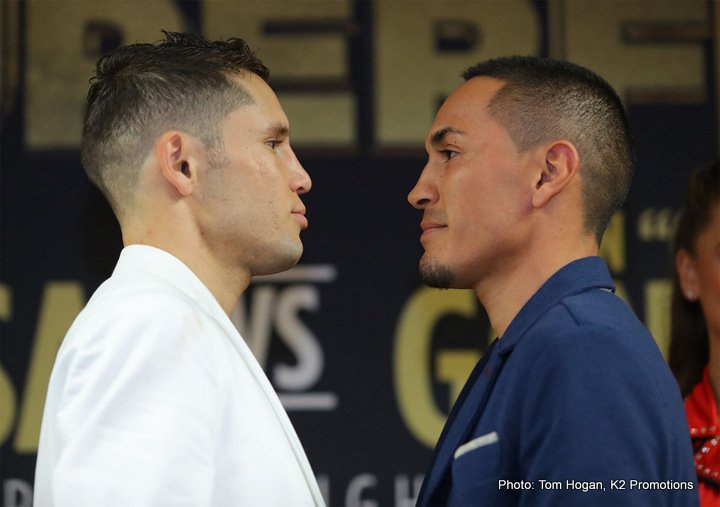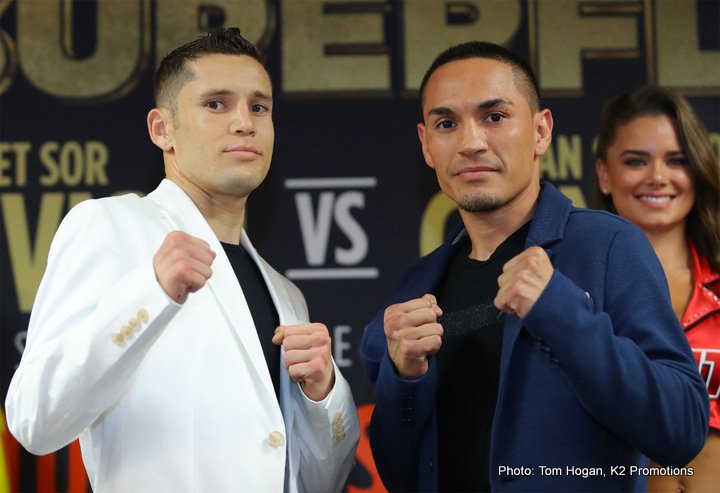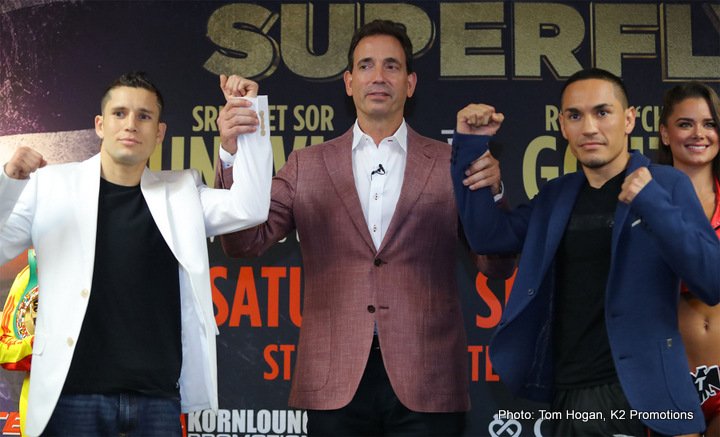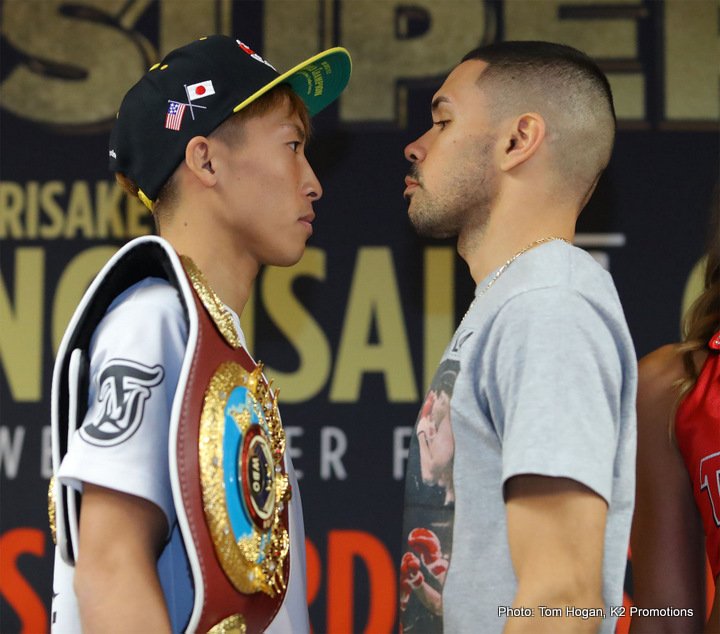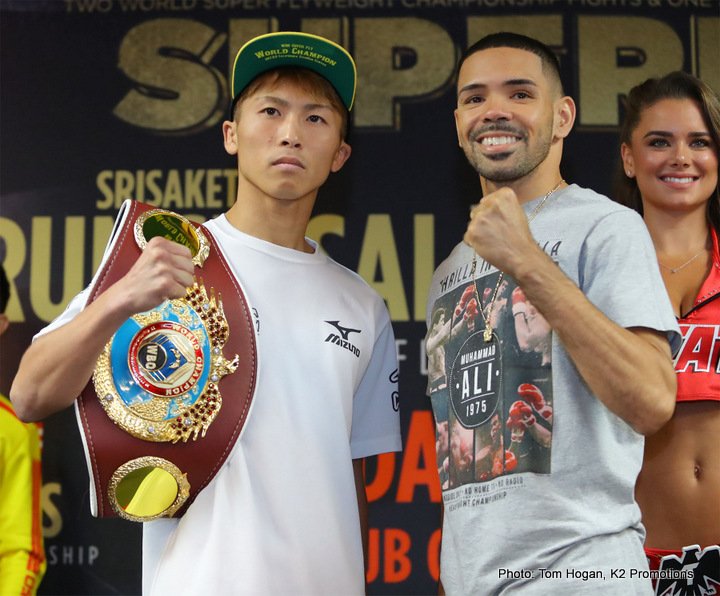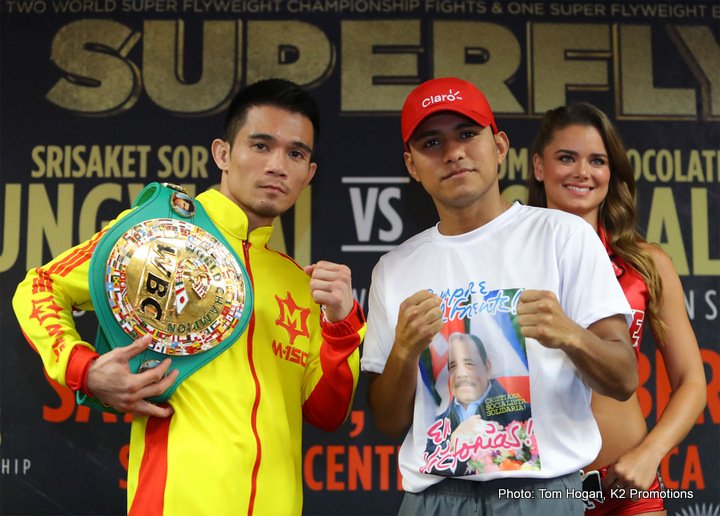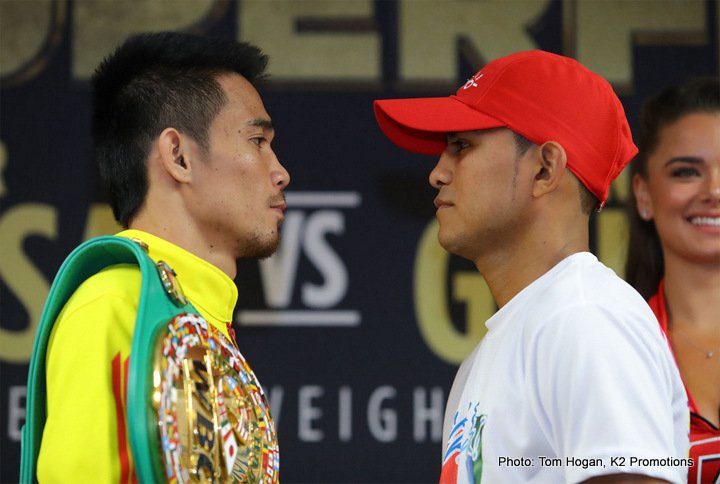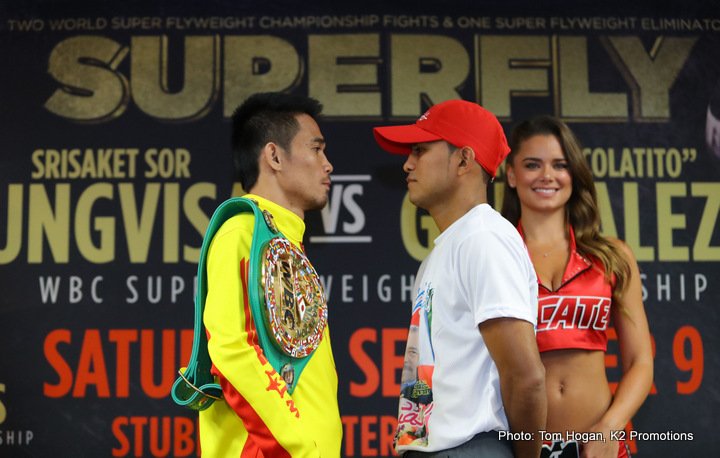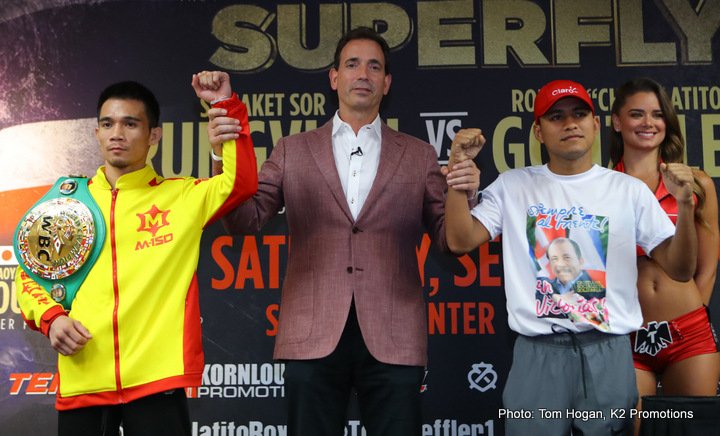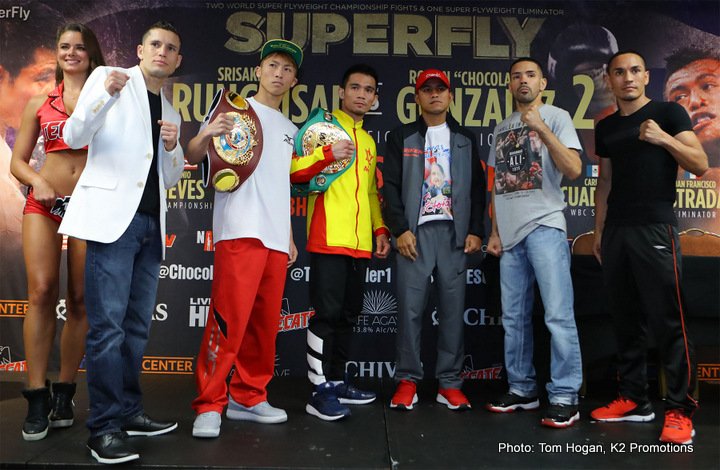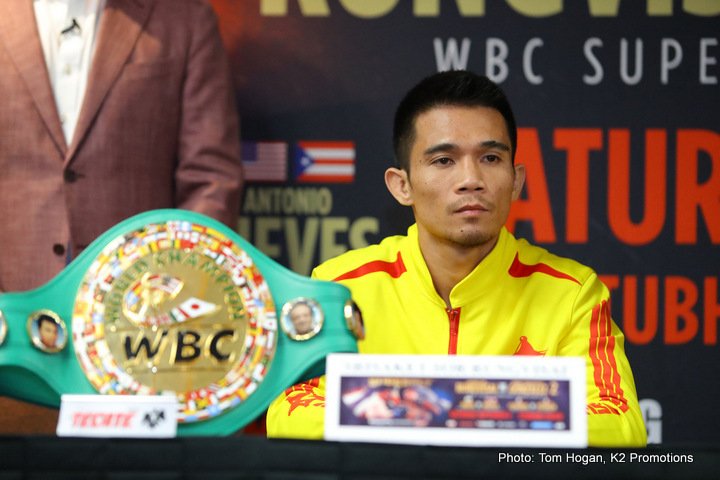 Remaining tickets for "SUPERFLY" are now on sale priced at $150, $100 and $60 all of which have limited availability. The $250 and $30 price ranges are sold out. All ticket prices are plus applicable taxes, fees and services charges. Tickets can be purchased at AXS.com, by phone at 888-9-AXS-TIX (888-929-7849), and at StubHub Center Box Office (Monday through Friday from 10 a.m. PT to 6 p.m. PT). VIP Suites are available by calling 877-604-8777.  For more information on group discounts or VIP packages, call 877-234-8425. Doors will open on the night of the event at 4:00 p.m. PT with the first bell at 4:15 p.m. PT. 
The StubHub Center is located at 18400 Avalon Blvd., Carson CA, 90746 on the campus of California State University – Dominguez Hills. For directions and further information please visit their website at www.StubHubCenter.com