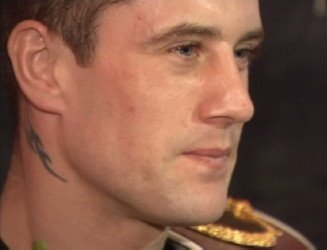 By Michael Collins: WBO lightweight champion Ricky Burns (35-2, 10 KO's) believes he's going to be in a real tough one on March 16th against IBF lightweight champion Miguel Vazquez (33-3, 10 KO's) at the Wembley Arena in London, England. Burns has the home advantage of sorts given that he's from the UK while Vazquez is from Mexico, but he still expects it to be a tough fight.
Burns said to Sky Sports "It's the toughest fight of my career with two world titles on the line. He's not the world champion for nothing. When you look at his record, he's only lost to two fighters at the top of their game. I know myself it's a tough ask, but I'm going to be really bring it. He's going to bring out the best in me. He's the fight I've always wanted, so I'm looking forward to it."
There's no question that the 26-year-old Vazquez is the best opponent of Burns' career. He's not really faced anyone that you could call a really good fighter. Here are the best opponents of Burns' career: Kevin Mitchell, Michael Katsidis, Roman Marquez and Paulus Moses.
Those are decent quality fighters, but nothing special compared to Adrien Broner, Antonio DeMarco and Miguel Vazquez. Those three are the cream of the lightweight division and for some reason Burns hasn't faced any of them. That's not to say that Burns didn't have chances to fight Broner, because he had two opportunities in the past but on both occasions he chose not to.
Some boxing fans believe Burns just mentions Broners name to name just to get attention, but is really not willing to fight him. I don't know, but we'll find out in 2013 what the deal is if Burns still doesn't fight him. It won't matter, though, if Burns gets beaten or winds up beating Vazquez by a controversial hometown decision on March 16th.
Burns is going to have to actually beat him in the real sense because Broner won't likely want the taint of controversy to touch him if he faces Burns following a controversial decision victory over Vazquez in the UK. I'd like to think Burns would give Vazquez a second chance if the judges give him the decision in a fight that he appears to have lost, but I doubt he would. Burns would probably keep moving forward and Broner would have to decide whether he wants to fight a guy that won a controversial decision in his last fight.