World title winning Ghanaian boxing trainer, Paul Kofi Dogboe has become a traditional chief in his hometown of Anyako in the Volta Region of Ghana under the stool name Torgbui Badu IV
Dogboe who famously was in the corner when his son won the WBO featherweight world title in 2018, was enstooled as head of the Klevia Clan of Anlo at a peaceful ceremony on Thursday.
The world champion boxing trainer underwent traditional rites before being carried shoulder high as the newly christened Torgbui Badu IV whilst he danced on a royal palanquin made with 3 guns on the streets of Anyako to the Royal Badu family house where he has now been confined for seven days.
His reign is expected to fully begin when the rites are completed at the family outdooring next Saturday, September 16 in same Anyako.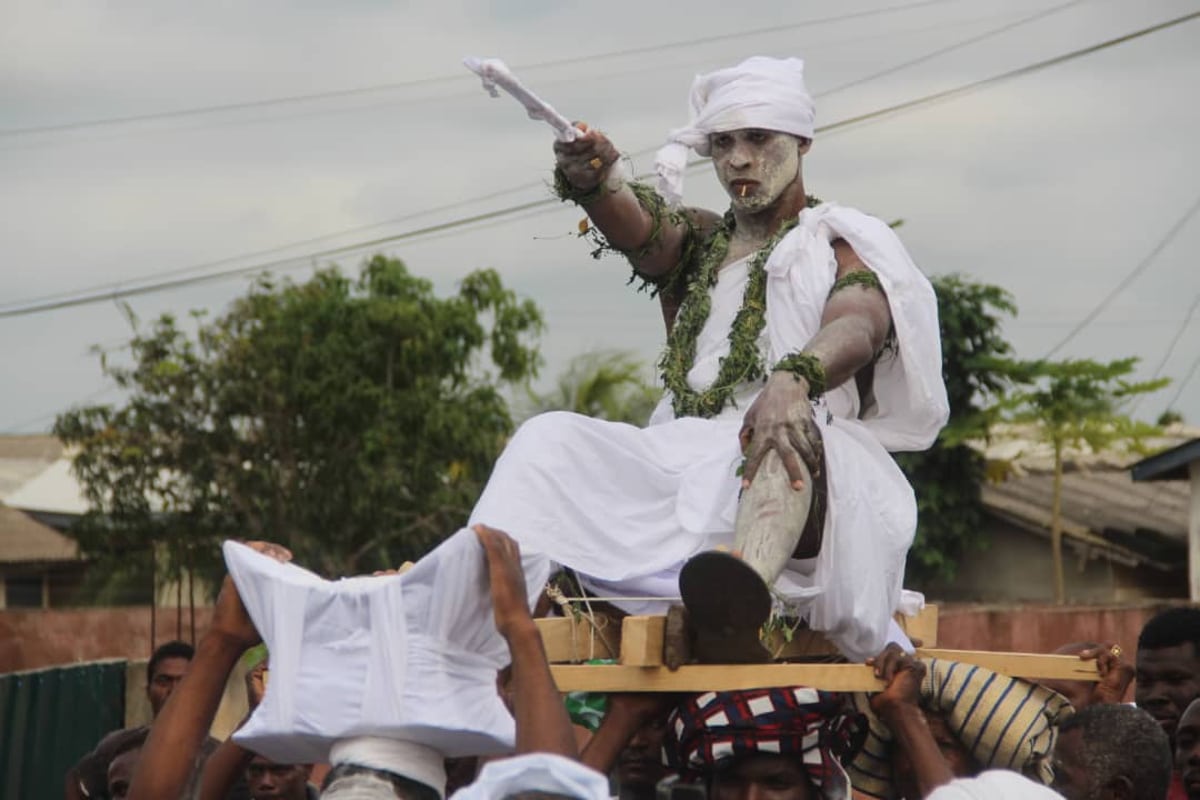 The now former Paul Dogboe takes over the leadership of his people after 17 years of vacancy, with the full blessings of the Klevia Clan, paramount chiefs, elders and kingmakers of the vibrant Anlo State including Torgbui Sri III, the Dufia of Anyako, the Regent of the Badu Royal house, among others.
Torgbui Badu IV who aims to win a second world title, only recently returned to boxing after linking up with former WBO Africa junior featherweight titlist, Wasiru 'Gyata Bi' Mohammed who is himself also returning from a long layoff.
"After 17 years of absence, the divine appointment by the Stool of the Royal Badu House, Klevia Clan has now finally been revealed," noted a family statement.
"Now the Creator has spoken. Paul Kofi Dogboe from the Royal House of Torgbui Badu of Anyako, Volta Region, has emerged as Torgbui Badu IV," it affirmed.