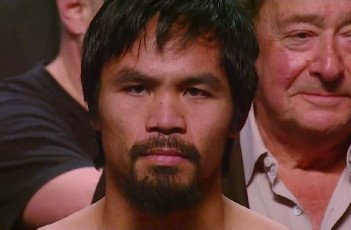 By Rob Smith: Manny Pacquiao has apparently been offered $10 million to fight in Dubai in April, according to his trainer Freddie Roach. The offer was made by an unknown caller that contacted Roach and attempted to make a deal with him instead of Pacquiao's management.
Roach said to Sport360 "I got a phone call from someone in Dubai on Monday, who offered $10 million for Manny to fight there in April, but I told him to call Bob Arum because I don't make his [Pacquiao] fights; I just get him ready. A place like Dubai for a fight would be great. It's a great location for pay per view TV networks."
Dubai is pretty nice, and I bet Arum liking the idea of getting the tax situation there compared to the United States. However, there's no telling if this is real offer. It could have just been a crank phone call to Roach to mess with him, Pacquiao and Arum by getting their hopes up for nothing. If it is a real offer, though, you can bet that Arum will seriously consider it because I doubt he's going to find anything comparable for Pacquiao's April fight.
Pacquiao still wants to fight in April but Arum hasn't found anything in the various Asian countries he's been looking over for Pacquiao to avoid taxes. If the Dubai offer is real then that might be an option unless there's something that Arum doesn't like about the place in terms of stadium size, availability, fan interest and tax situation.
It seems odd that Pacquiao and Arum are suddenly so interested in saving on taxes now. It just makes you wonder what changed recently in his life for the taxes to be a big priority. He's lost his last two fights, and other than that there's not much different going on.
Arum and Roach want Pacquiao to rest until September so he can continue to recover from his KO loss to Juan Manuel Marquez, but Pacquiao still reportedly wants to fight in April and plans on getting at least two fights in 2013.