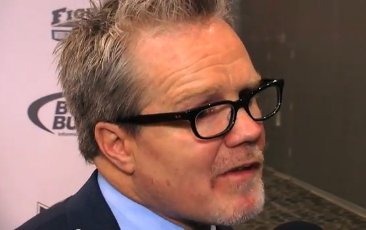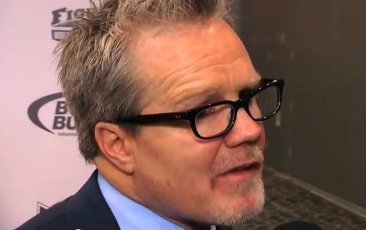 Trainer Freddie Roach thinks Manny Pacquiao (55-5-2, 38 KO's) has found the fountain of youth following his incredibly easy win over one of Bob Arum's Top Rank fighters former WBA lightweight champion Brandon Rios (31-2-1, 23 KO's) last Saturday night in Macao, China. The win, a one-sided 12 round unanimous decision by Pacquiao, was enough to convince Roach that Pacquiao is as good as he's ever been and able to fight for three more years before he should hang up the gloves.
Roach said to Boxing Channel "He's got three good years left."
There's a problem when a trainer starts to get ahead of himself for a fighter that is getting up there in age like the 34-year-old Pacquiao. You can't speculate that he or anyone will be able to fight for the next 3 years because things can change rapidly in the ring from injuries and the negative affects of the ring wear and natural aging.
It sounds nice that Roach is predicting that Pacquiao has 3 years left, but it's also just as possible that he could start losing again repeatedly once Arum starts matching him against good opposition again instead of against a former lightweight who ate his way out of the division like Rios.
You have to realize that this was the perfect opponent for Pacquiao to look good against. Rios was little more than a punching bag for Pacquiao, and not someone in the same class as the top welterweights in the division. We saw Rios get beaten by Mike Alvarado earlier this year, and Alvarado in turn was easily beaten by Ruslan Provodnikov. That shows you right there how far down in the food chain Rios was. That's why it's silly for Roach to start getting excited about Pacquiao based on an empty win over one of Arum's stable fighters.
You can make a strong argument that the only reason why Rios was effective at lightweight was because he would rehydrate way up in weight after making weight for that weight class and he'd have a big size advantage over his lighter opponents. Now that Rios has decided he wants to fight permanently in the welterweight division, he's just another slow guy without the speed or massive power for him to excel in this division.