The Mexican showdown between Miguel Berchelt and Oscar Valdez was supposed to be an all-out war this past weekend. Well, at least on paper it was.
It was the first anticipated fight of the year because it was two top fighters in their primes facing each other. We don't often see these types of matches, so it's a big deal when it happens.
Going into the fight, Berchelt was the favorite. Berchelt was known as a punching machine and a very aggressive fighter. Valdez is a good offensive fighter himself but can box very well.
In recent fights, Valdez was involved in a lot of slugfests. Even though Valdez came out victorious in all his outings, he would get hit a lot.
So when it was announced that Valdez was going to challenge Miguel Berchelt, many thought Valdez was biting more than he can chew.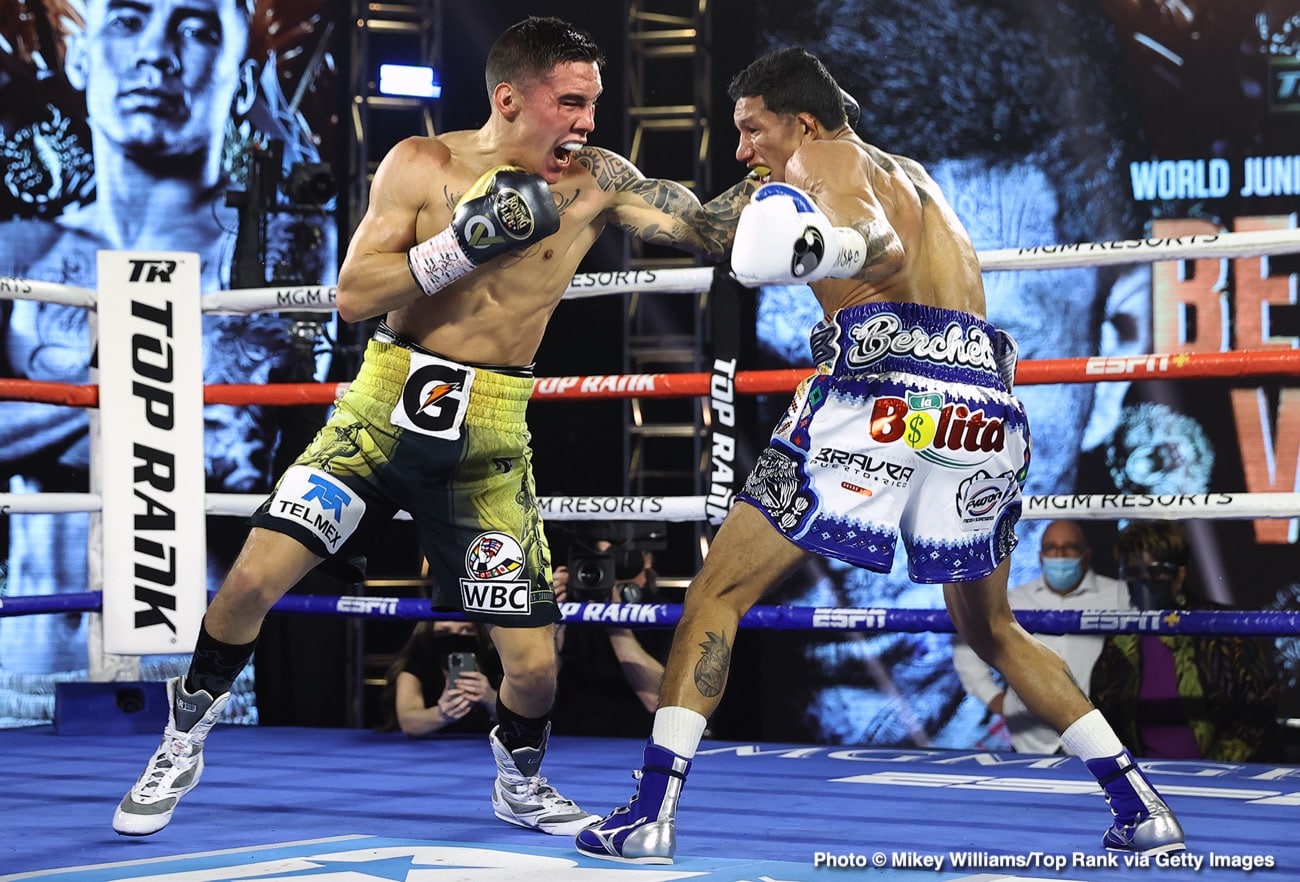 Berchelt was the reigning WBC Super Featherweight Champion who already made six defenses of his title. Valdez was fighting the world champion in a higher-weight class and the best of the division.
Berchelt was not a paper champion but a solid champion. Throughout boxing history, usually, a good big guy will beat a good little guy.
This was the logic going into the fight. As a result, most of the boxing media/experts picked Berchelt to beat Valdez, and most of the picks were by stoppage.
Most people felt Valdez would put up a great fight, but then Berchelt would get to him late in the fight.
The Berchelt and Valdez fight was built up as the next great Mexican war. The fight turned up to be a mismatch.
Valdez put together the perfect game plan. He boxed, moved well, and made Berchelt miss punches. The speed was key for Valdez, and it would be too much for Berchelt. In round four, Valdez landed a left hook to the temple that hurt and dropped Berchelt.
Many thought the power edge would go to Berchelt, but it was the complete opposite. Valdez was also the power puncher in the fight. Berchelt kept going even though he would never get his legs under him.
As the fight went on, Valdez kept nailing Berchelt with quick counters. In round nine, Valdez landed a right uppercut followed by a left hook that dropped Berchelt again.
It was obvious Berchelt was done. He was hurt, weak, and very discouraged. Valdez landed a perfect left hook that put Berchelt to sleep at the end of the tenth round. It was shocking. Thankfully, Berchelt was able to recover, and he is okay.
For Valdez, the victory was bittersweet. He proved all the doubters wrong, including his boyhood idol Julio Cesar Chávez. Chavez had picked Berchelt to win the fight.
It was a masterful performance from Valdez and the best of his career. It could go down as one of the biggest achievements in boxing.
Once again, a smaller fighter moving up in weight to dethrone the best guy in that division does not happen often. Let alone, the way Valdez dominated and then knocked out his opponent was spectacular.
https://www.youtube.com/watch?v=5ot0p0Nwg_Q
Valdez is the number one fighter at super featherweight, and now he's the man to beat.