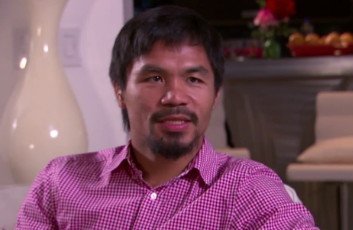 By Rob Smith: Former WBO welterweight champion Manny Pacquiao (54-4-2, 38 KO's) could still end up fighting on November 10th rather than December 1st, the date that his adviser Michael Koncz recently said Pacquiao's next fight would be taking place. Pacquiao's promoter Bob Arum wants him to fight on November 10th and he sees it as still possible if he can get someone to file for him in the upcoming elections in the Philippines.
Nothing changes whether Pacquiao goes back to the November 10th date or not. Arum still has three opponents – Miguel Cotto, Tim Bradley and Juan Manuel Marquez – for him to choose from, so there's not going to be anything new in terms of opponents to choose from. It's going to be guys that Pacquiao has fought before instead of a much more preferable fight between Pacquiao and Floyd Mayweather Jr.
At this point we'll probably be lucky if Pacquiao fights Mayweather next year. With Marquez, Cotto and Bradley all available for rematches, Arum may string it out until all those guys have fought by Pacquiao before he starts thinking of putting his valuable money fighter in with Mayweather.
The danger, of course, is that Pacquiao is starting to show signs of deterioration with his skills and stamina, and he could wind up getting beaten by all three. With his built in fan base and with casual boxing fans with little knowledge of the sport, Pacquiao will likely continue to bring in big money even if he loses his next three fights. However, his purse split with Mayweather won't be 50-50 unless he can keep winning.
As far as the dates go, it matters little what date Pacquiao fights next. The variables will still be the same with Pacquiao looking at fighting someone he already fought before and likely beaten. It's retreats as far as the eye can see for Pacquiao.