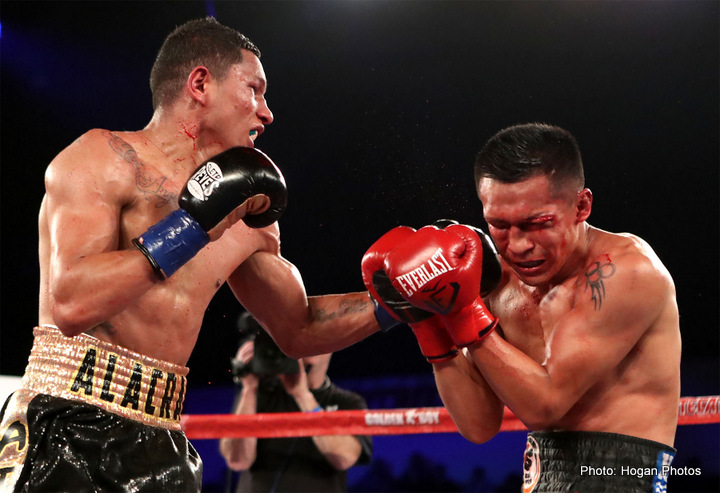 In a heart and soul performance before a sold-out crowd at Fantasy Springs Resort Casino, Miguel "El Alacran" Berchelt (31-1, 28 KOs) pulled the upset of a lifetime and was crowned the new after an 11th round stoppage of former two-time world champion Francisco "El Bandido" Vargas (23-1-2, 17 KOs). The fight featured moments of heavy exchanges, which resulted in the reopening of a former cut above one of Vargas's eyes during the ninth round.
"I wanted to fight the best of the best, and this fight happened because of that," said Miguel "El Alacran" Berchelt. "Francisco is a great champion, he has fought the best and has been in two Fight of the Year contests. I knew what I was getting into; he has great heart. I left my heart and soul on the mat. I am young and hungry, and I want to fight the best because that is how champions are made. I want to thank Vargas for this incredible opportunity."
"I want to wish Berchelt all the best. It was a tough fight, and he's young with a lot of heart and passion and hunger. He cut me, and I just wasn't able to see because the blood kept coming into my eyes. I am not the type of fighter to give in, and I will always be fighting. I am a warrior, and I will be that to the very end. I probably would have kept going if they wouldn't have stopped the fight. I want a rematch."
VIPs for the night's sold-out event included Golden Boy Promotions Chairman and CEO Oscar De La Hoya, Future Hall of Famer Bernard Hopkins, Mexican star Lupillo Rivera, UFC's Cub Swanson, and fighters including Randy "El Matador" Caballero, Carlos Cuadras, Marcelino Lopez, Orlando "Siri" Salido, Oscar Carlos Morales, Gilberto Gonzalez, Roberto "Massa" Ortiz, and Oscar Duarte.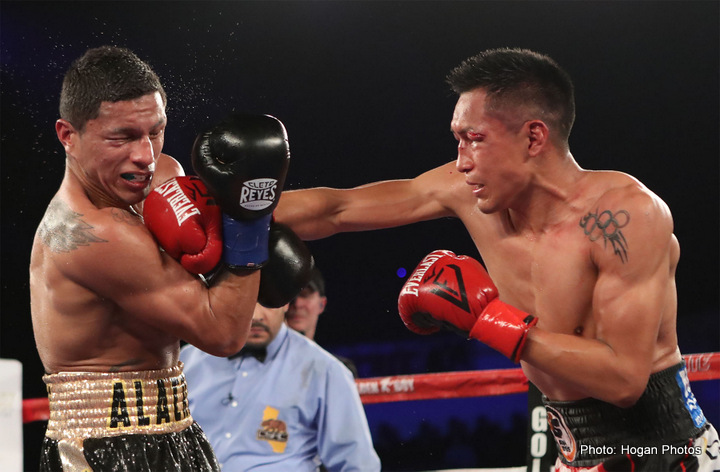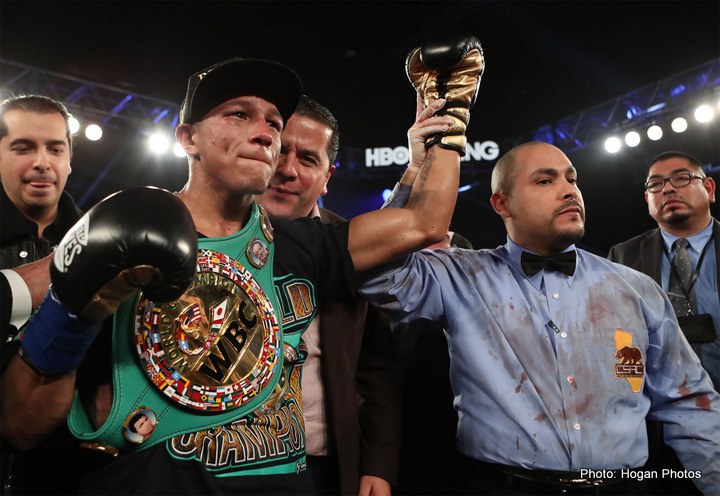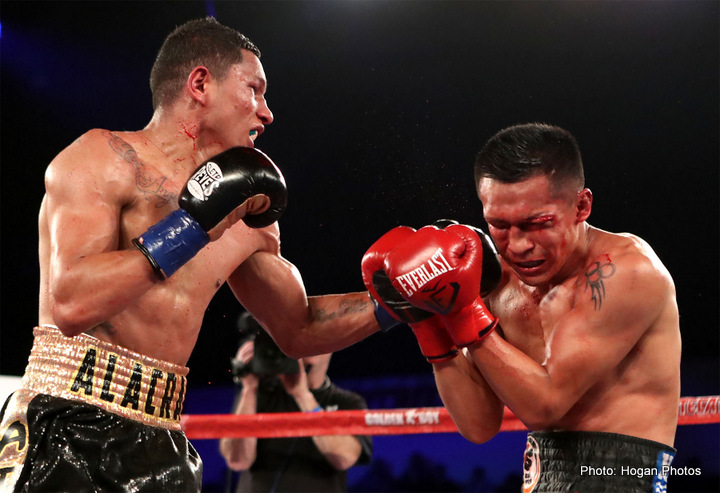 Opening up the night and live stream, Palmdale, CA's Cesar Diaz (4-0, 4 KOs) took out Joel Cano (1-5) of Sonora, Mexico in a super bantamweight bout that made it to round two of the scheduled four rounds.
"Fantasy Springs is like my second home, and it's been an exciting start to my career," said Cesar Diaz. "I was a little nervous at the start, but I got into my groove and was able to land my straight right hand that was able to do the trick."
Vargas vs. Berchelt was a 12-round fight for the WBC Super Featherweight World Championship presented by Golden Boy Promotions in association with Zanfer Promotions. Miura vs. Roman was presented by Golden Boy Promotions in association with Teiken Promotions and Promociones del Pueblo The event was sponsored by Tecate, BORN BOLD and Casa Mexico Tequila and took place on Saturday, January 28, 2017 at Fantasy Springs Resort Casino in Indio, CA and was televised live on HBO Boxing After Dark beginning at 10:00 p.m. ET/PT. Doors opened at 3:00 p.m. PT and the first fight began at 3:00 p.m. PT. The RingTV live stream began at 3:00 p.m. PT.