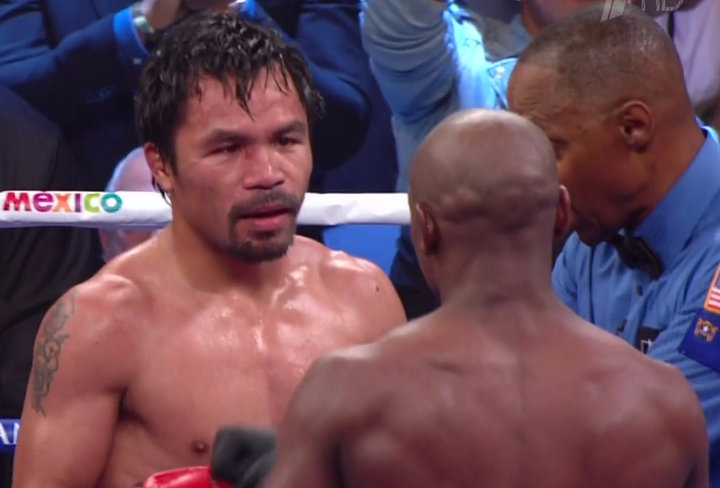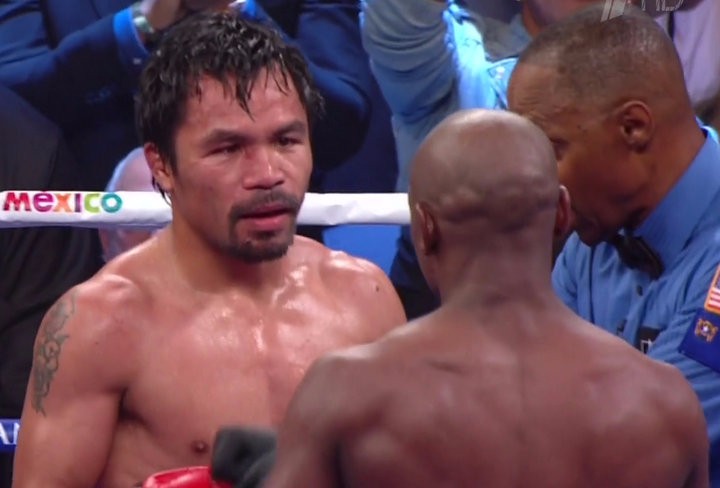 Superstar, living legend, future Hall of Famer and all time great (yes, he's definitely all four) Manny Pacquiao recently gave an interview in which he stated how he feels he has "three, maybe four fights" left inside him. Pac-Man, a truly special fighter who has achieved so, so much, is 38 and he could be gone, perhaps should be gone and retired, by the age of 40.
But if Pacquiao does have four more fights before waving goodbye to the prize ring and fully committing himself to his other passion, politics, who should his opponents be? No disrespect to Australia's Jeff Horn, but wouldn't it be great, and fitting, if this unique fighter fought four big fights before leaving us?
Here's the four picks from this end, in no particular order:
Juan Manuel Marquez.
A fifth fight between Pac-Man and the most consistently dangerous rival of his entire career. Pacquiao of course held Marquez to a draw in the first fight (or should that be the other way around?), before winning fights two and three by very close, even highly debatable decision, before "Dinamita" more than lived up to his name by shocking Pacquiao to KO defeat in fight-four.
Marquez has said a few times that that's how he'd like to finish the rivalry, but money talks and Pacquiao has recently expressed interest in a fifth and final fight. Who wouldn't want to see it, as great as all four previous fights have been!
Adrien Broner.
Broner, the ultimate bad boy, or, if you prefer, the man (or fighter) you love to hate, has stated how a fight between he and the southpaw dynamo would do "crazy numbers." Broner is right – just imagine the build-up, with Broner talking, and talking, and talking….
Who wouldn't want to see the humble and classy Pacquiao dish out one last lesson in good manners to a hothead before hanging up the gloves? And the action in this one would almost certainly prove memorable.
Terence Crawford.
This is a fight Bob Arum has said again and again he wants to see. Has Manny got enough left to see off a potential great, a superstar of the future? The sheer quality of the boxing on display in this one would be a purist's dream. Speed Vs. Speed, Skill Vs. Skill, Age Vs. Youth. This fight would have it all. And wouldn't it be great if this fight took place in Las Vegas, bringing back the super-fights of days gone by.
But would Pacquiao-Crawford be a changing of the guard, or would veteran Pacquiao manage one last, hugely significant win before retiring?
Floyd Mayweather.
Okay, this one has next to no chance of happening, but wouldn't it be great to see a fully healthy, injury-free Pacquiao go up against Mayweather once more? Most huge fights (and this was the biggest of them all, money-wise) have a sequel, even a third instalment.
No, fight-one was not great, certainly coming nowhere near to living up to it's lofty "Fight of The Century" tag-line. But a rematch would be better, wouldn't it? Come on, you know you'd watch it if it happened! Those P-P-V prices from the first fight would have to be significantly lowered though!