Gervonta 'Tank Davis and Mayweather Promotions CEO Leonard Ellerbe didn't seem impressed with Oscar Valdez's win over WBC super featherweight champion Miguel Berchelt last Saturday night on ESPN. Ellerbe says Leo Santa Cruz is more accomplished than Oscar Valdez.
It would be an interesting fight if Tank and Valdez were to go at it. A lot of boxing fans would favor Valdez, though, as he's got the advantage in boxing skills, mobility, and hand speed.
Ellerbe is predicting Tank Davis (24-0, 23 KOs) will knock out Valdez (29-0, 23 KOs) if that fight happens. Likewise, Tank is also saying that he'll take care of Valdez.
Ellerbe didn't like the fact that Tank's win over the much smaller Leo Santa Cruz has been minimized by boxing fans, who don't see it as a big accomplishment considering that Leo was coming up in weight from 126.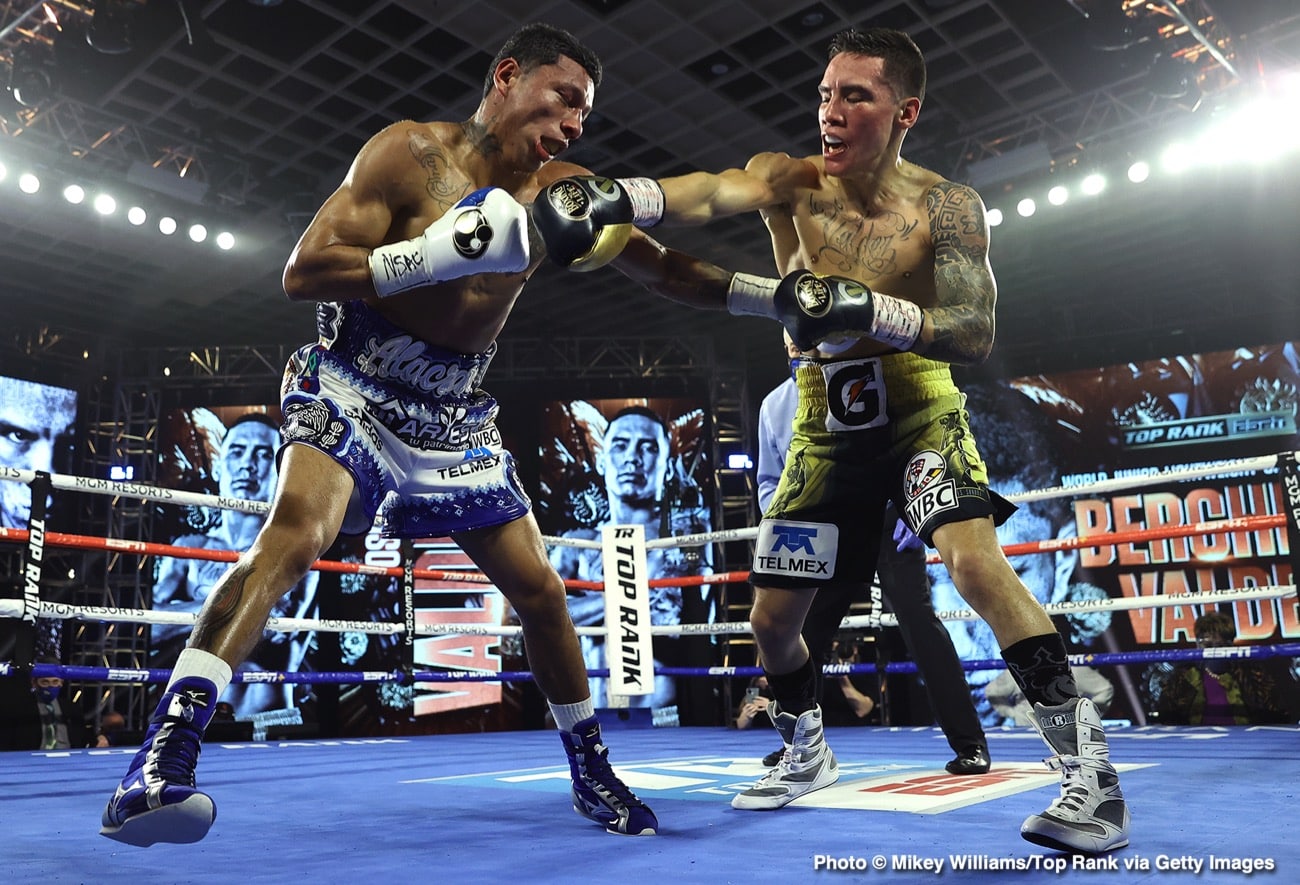 This was the fourth division for Santa Cruz, who started his career out at 118, and has steadily moved from 122, 126 to finally 130, where he was knocked out in the sixth round on October 31st by Tank.
"Lol hold up, Leo is far more accomplished than Valdez but he was too small, right? Valdez comes from 26 but he's not too small? Which narrative is it? Can't have it both ways, btw Tank would knock him the fk out!💯" said Mayweather Promotions CEO Leonard Ellerbe on Twitter.
A lot of boxing fans would disagree with Ellerbe on his comment that Santa Cruz is more accomplished than Oscar Valdez. Santa Cruz's best career win came against Abner Mares, a fighter that was previously exposed by Jhonny Gonzalez in getting blown out in one round in 2013.
Santa Cruz's second notable win came against Carl Frampton, and that was a controversial decision.
Valdez's wins over Berchelt and Scott Quigg certainly top Santa Cruz's best wins.
I will tuck him in like a baby..👶🏼 https://t.co/PoNOyWBov6

— Gervonta Davis (@Gervontaa) February 21, 2021
"He moved up in weight, that's a part of boxing," said Tank about Leo Santa Cruz. "Nobody said nothing when I moved up to 135, or y'all don't remember when I came from 126 too.
"Maybe because I went from a 10 round straight to a world championship fight with only 15 fights. Highest paid $$$." said Gervonta.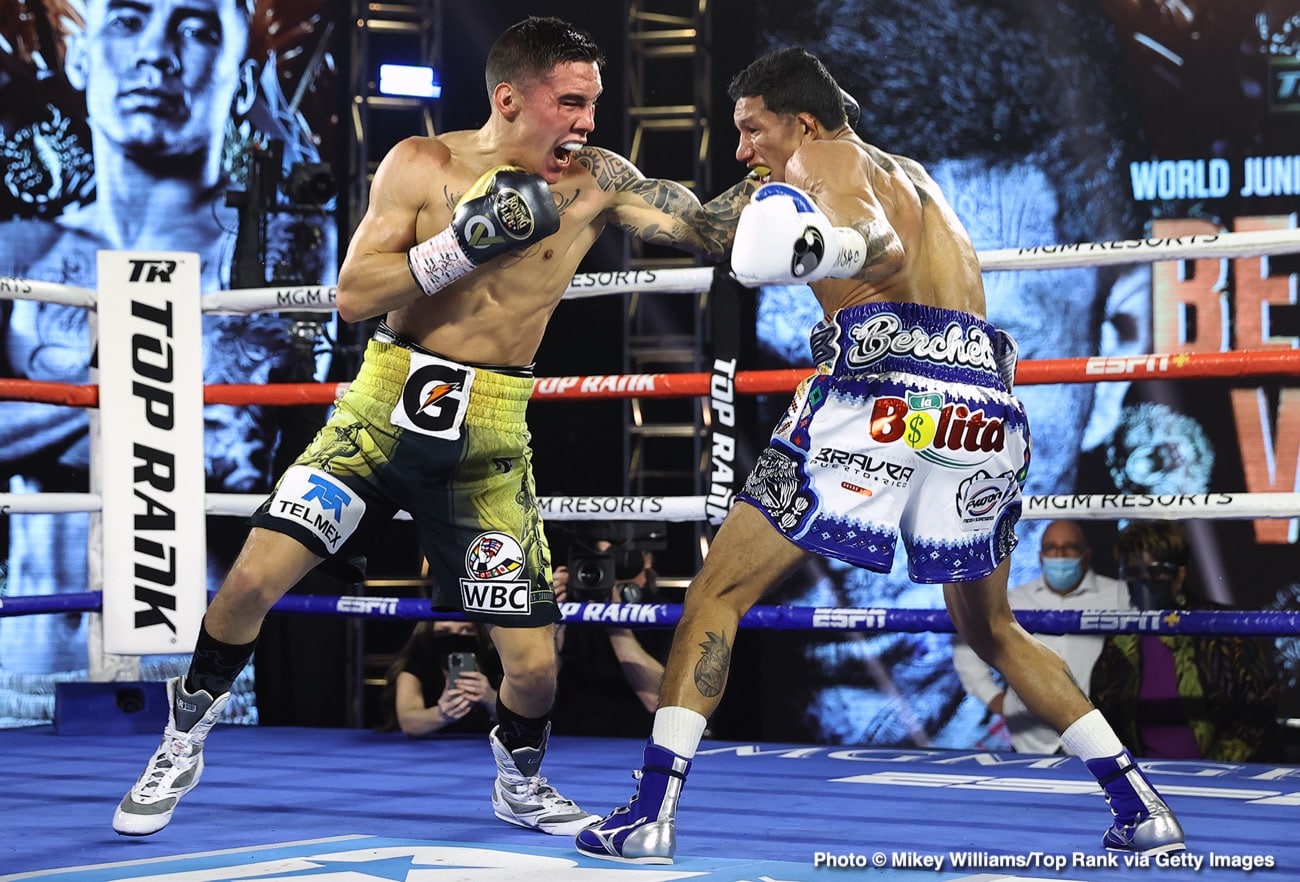 If Tank's promoter's at Mayweather Promotions want to put him in with Oscar Valdez, they need to contact Top Rank to make the fight happen.
For that fight to happen, Tank would need to come down to 130. Valdez isn't going to move up to 135 to accommodate him.