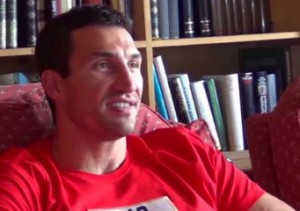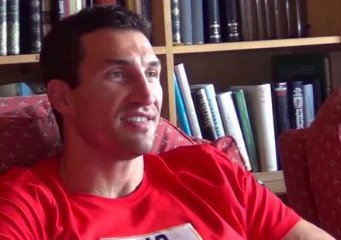 IBF/IBO/WBA/WBO heavyweight champion Wladimir Klitschko may pull out of his October 5th fight with WBA heavyweight champion Alexander Povetkin unless the two can come together and agree on the drug testing for their fight at the Olimpiyskiy in Moscow, Russia.
Povetkin wants the drug testing for the fight to be done by a Russian drug testing agency; whereas Wladimir wants it to be conducted by National Anti-Doping Agency [NADA], which is a German drug testing agency.
Klitschko's manager Bernd Boente said this as quoted by Sky Sports "There are still gaps in the contracts, not only in terms of drug testing."
If Wladimir pulls out of the fight he stands to lose a huge payday. It would be a career-high payday he'd be walking away from and it's difficult to imagine Wladimir wanting to do that.
Wladimir's critics would have a field day with him if he were to walk away from the negotiations, as they would see it as an example of Wladimir not wanting to take on a serious threat and instead looking to face more weak opponents like the ones Wladimir has been facing since he beat David Haye.
Wladimir beat Haye by a 12 round unanimous decision in July 2011. Since that fight, Wladimir has been taking it easy more or less, beating 40-year-old Jean Marc Mormeck, 41-year-old Tony Thompson, Mariusz Wach and Francesco Pianeta. With guys like Kubrat Pulev and Tyson Fury wanting to fight Wladimir, it looks odd to some that he's chosen to fight the likes of Wach and Pianeta instead of arguably better opponents.
If Wladimir decides to walk away from his fight with Povetkin then you have to wonder if the World Boxing Association will choose to strip Wladimir of his WBA title.
The Wladimir-Povekin fight will be a big deal in Russia, Ukraine and Germany. It's possible HBO might televise it, but it likely won't draw huge ratings in the U.S.