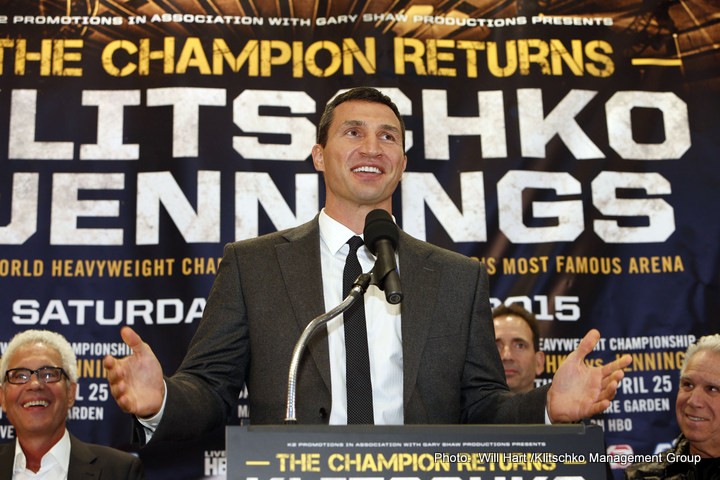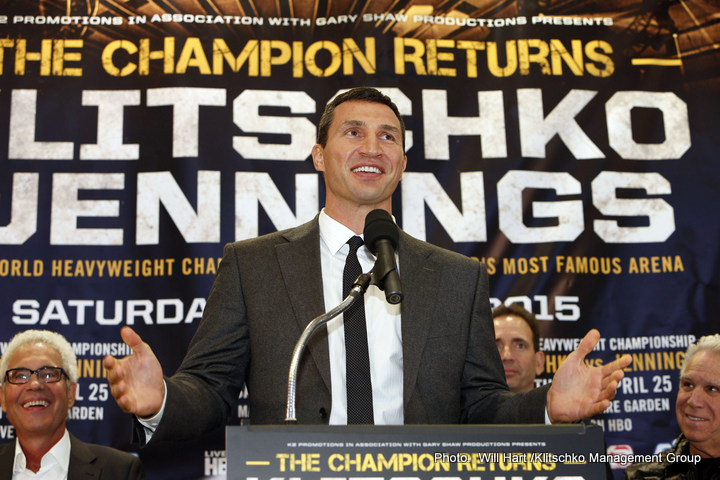 The big, anticipated heavyweight title fight between former champ Wladimir Klitschko and reigning IBF titlist Anthony Joshua has hit a road bump in the form of the WBA not yet sanctioning the proposed December fight. Eddie Hearn, in speaking with Sky Sports today, explained how both fighters want the WBA belt to be on the line in the fight and until the organisation goes ahead and sanctions Klitschko-Joshua, the promoter says he will look at "alternative options" for AJ and his next fight.
"The deal is there but we are awaiting sanction from the WBA," Hearn explained. "Both teams have written to the WBA to request sanctioning of our fight, but Wladimir wants the WBA belt on the line so until that is approved we cannot move forward. We expect news in the next few days, but in the meantime I believe both sides will look at alternative options for December 10 while we hope to get the news we need to make the fight happen."
It's not clear why the WBA has not yet agreed to sanction this, a massive fight absolutely everyone wants to see, nor is it clear who the "alternative options," as in other opponents, might be for either heavyweight. A fight this big needs to have as many belts on the line as possible (although ask the average fan on the street and he will likely tell you he doesn't care about the various belts, he simply wants to see good fights and the best possible match-ups) and hopefully the WBA will approve and sanction Klitschko-Joshua.
As Hearn explained right at the start of attempting to put this big fight together, it was never going to be easy. But if Klitschko and Joshua do not fight each other next it could be tough finding a credible opponent for both men. Who knows, it may be that Joshua fights his mandatory challenger Joseph Parker next after all. But who on earth might Klitschko fight next if it's not Joshua in a world title fight?