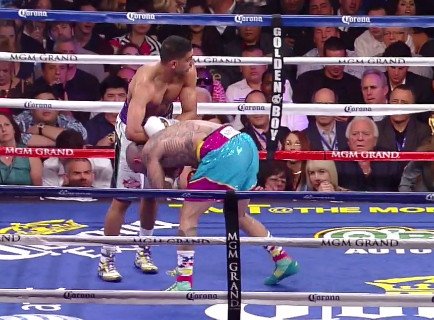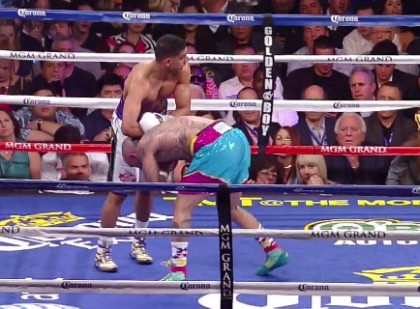 WBC Silver welterweight champion Amir Khan (29-3, 19 KOs) figures that a win over Devon Alexander (26-2, 14 KOs) will prove to boxing fans that he's a major player in the welterweight division when he faces him on December 13th on Showtime at the Mandalay Bay Resort & Casino, Las Vegas, Nevada, USA.
Khan wants to show fans that he's deserving of a fight against Floyd Mayweather Jr, and to do that he needs to dominate the 27-year-old Alexander, who has won world titles in two different divisions during his 10-year pro career.
Khan fought Luis Collazo in his last fight in May of this year in what was technically a fight for Khan against a top contender. However, Collazo is someone who hadn't beaten anyone of note ever during his career, so the victory for Khan was kind of an empty one. Khan needs a victory over a relevant fighter rather than someone with an inflated ranking by one of the sanctioning bodies.
Alexander is someone who at least is a top 10 talent. There are clearly better fighters in the welterweight division than him, but at least shows that Khan can beat a contender at 147. The fight that Khan really should be taking is against WBA interim welterweight champion Keith Thurman if Khan wanted to prove himself as a major player in the 147 pound division, but Thurman is obviously too dangerous for that fight to happen.
You can add Kell Brook's name to that category as well. Khan wants the Mayweather fight, but his handlers obviously aren't going to put him in with a contender or champion with a better than even chance of beating him.
"I want to show everybody that I'm a major force at 147 pounds and I'm ready to take on the best," Khan said. "This fight with Alexander has been on the table for a while, but it is finally happening and I plan on winning impressively to show that I am truly one of the best welterweights in the world."
The Alexander fight is still a dangerous one for Khan, because he already showed in his previous defeats to Lamont Peterson and Breidis Prescott that he's vulnerable even against flawed fighters.