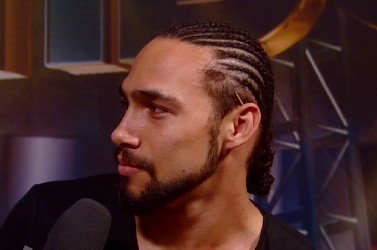 By Bill Phanco: While WBC interim welterweight champion Robert Guerrero (31-1-1, 18 KO's) got a lot of attention in defeating former IBF/WBC welterweight champion Andre Berto (28-2, 22 KO's) by a convincing 12 round unanimous decision last Saturday night, the real story on the card was unbeaten welterweight knockout artist Keith Thurman (19-0, 18 KO's) with his 4th round knockout win over Carlos Quintana.
Guerrero says he wants a fight with Floyd Mayweather Jr, but I think it would be a lot more interesting if Guerrero had to get by Thurman before first before getting a fight against Mayweather. I doubt that Mayweather will even bother fighting Guerrero just yet. Guerrero wants the fight, but he's only had two fights at welterweight and he's still unproven at this weight. I don't want to take anything away from Guerrero's victory, but Berto was coming off of a long layoff last Saturday and he didn't look like the same fighter he once was.
Between his recent left arm injury and the long layoff that he had, Berto looked like he was only fighting at 50% capacity last Saturday. The referee didn't help matters by not stepping in to prevent Guerrero from knocking Berto to the canvas in the 1st round after he grabbed him by the head with one arm and hit Berto repeatedly with the other until he dropped. The referee should stopped Guerrero and not given him credit for that knockdown.
It was a fine performance by the young 24-year-old Thurman in beating Quintana last Saturday. He moved up in weight for this fight to take on Quintana at junior middleweight and he looked like an unstoppable force in destroying Quintana in four rounds. The referee had to step in and stop the fight when Thurman had Quintana out on his feet in the 4th round.
Could Guerrero do the same things against Thurman that he did in his wins over Berto and Selcuk Aydin? I don't think so. Those guys are small welterweights, and they don't throw a lot of punches. Thurman is 5'11" and he lets his hands go. He's also strong enough to keep Guerrero from pushing him around the ring all night long like he did agaisnt Berto. That kind of thing wouldn't work against Thurman because he's much stronger than Guerrero, and if he tries to push he'll get hit hard.
Guerrero showed a good chin against Aydin and Berto, but I don't think he can take Thurman's shots for 12 rounds without wearing down.
HBO needs to push Guerrero to face Thurman because Guerrero still has a lot to prove at welterweight before he gets a fight with Mayweather, and I don't feel that's proven anything yet. I see him as being unworthy still of fighting Mayweather.