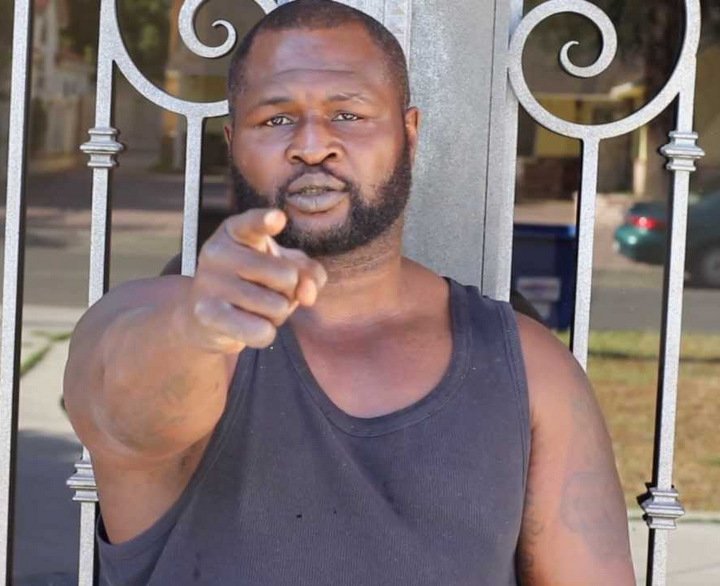 Last night in Michigan, in a fight that was barely covered, 48 year old future Hall of Famer James Toney improved to a quite amazing 77-10-3(47) with a TKO win over veteran journeyman Mike Sheppard. Toney, weighing a hefty 249 pounds, unloaded some hurtful body shots, sending Sheppard down.
The younger man (Sheppard is 41) got up but was counted out in the act of rising, the fight waved off. Sheppard is now 24-21-2(10).
The fight, Toney's first since dropping a decision to another journeyman in Charles Ellis, who upset Toney in August of 2015, was billed as "The Final One," and we may have seen the former great punch his last. Still, it wouldn't be a shock to see Toney, who will turn 49 in August, decide to box on.
Toney made history of sorts with the win over Sheppard, as he won the WBF heavyweight strap, in so doing becoming, on paper at least, the oldest ever "world" heavyweight champion. No-one is going to say Toney really beat George Foreman's record, however. But if we have seen Toney fight his last, at least "Lights Out" goes out with a win, a stoppage win.
Where then, should Toney be placed in boxing history?
Undeniably one of the greatest fighters of the 1990s and early-to-mid 2000s, Toney scored many meaningful wins and he won numerous titles at different weights. Toney himself claims he is "the best to ever do it," but James, despite his considerable achievements and, in his prime, great skill, will not go down as TBE. It's certainly arguable, though, that Toney deserves to be ranked somewhere in the top-30 greatest ever fighters.
A fantastic middleweight and super-middleweight, Toney also made a big impact at both cruiserweight and heavyweight. Despite standing 5'10," (just half-an-inch taller than Marvin Hagler) Toney went in with huge-punching heavies like Sam Peter (twice) Hasim Rahman (also twice) Evander Holyfield and more recently, the 6'5" Lucas Browne. And in most cases, Toney more than held his own; his stoppage win over Holyfield being a great win.
In terms of overall skills, Toney was superbly gifted in his prime, his defensive abilities truly exceptional, but it is perhaps his super-human chin that has served him best. It might prove detrimental to his health in his later years (hopefully not) but the ability at taking a shot Toney displayed time and again in his cruiserweight and heavyweight fights really does make him stand out as one of the toughest warriors ever. It's no exaggeration to say Toney – who has of course never been stopped in almost 100 pro fights – has THE greatest chin in modern day boxing history.
Let's hope Toney will now hang 'em up and look forward to being enshrined in The Hall of Fame a few years from now.