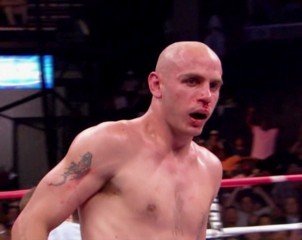 Robert Jackson – It was recently announced that Kelly Pavlik will be facing Andre Ward on January 26, 2013. Good fight for the fans, not so good a fight for Pavlik in this writer's opinion. Pavlik from Youngstown Ohio – now fighting out of Robert Garcia's fight academy in Oxnard California, best wins were against stationary, come forwards type fighters, who were there to be hit by Pavlik's power shots.
Pavlik's losses came against ring technicians who employed angles and movement to avoid being hit by Pavlik and then countered well. Losing to Bernard Hopkins who mugged, and outhustled Pavlik could be the fight that his January 26th fight may end up looking like tactically and outcome wise. Ward does everything Hopkins does better and with youthful vigor. In Ward's last fight he even showed power by putting Chad Dawson down 3 times during that fight, even though Dawson's weight loss played a part.
Even under Garcia's watch, Pavlik hasn't showed much improvement or change from what we've come to know since Pavlik's middleweight championship run. Bringing the same technique and tactics into a Ward fight will carry Pavlik to a career defining loss in this writer's opinion, and may even get him KO'd. Pavlik at this point in his career is not ready for Andre Ward but has only a punchers chance.
Pavlik had other options available to him before choosing to fight Ward, Edwin Rodriguez was available, he could've waited for Julio Cesar Chavez Jr to move up. But to his and Top Rank's credit they chose to fight the top guy figuring that there's 'no shame' and 'more money' in losing to Ward then losing to the other guys, who he can still fight afterwards. Unless Pavlik puts on a heck of a fight, after the Ward fight the big paydays and the prime TV dates will be few for 'The Ghost'. Pavlik might well be relegated to 'journeyman' or 'gate keeper' status, the guy that young prospects have to go thru to become contenders. This time comes in every fighters career some sooner than later and most if not all promoters can see that the time is near and try to make as much money with fighter before the well runs dry.