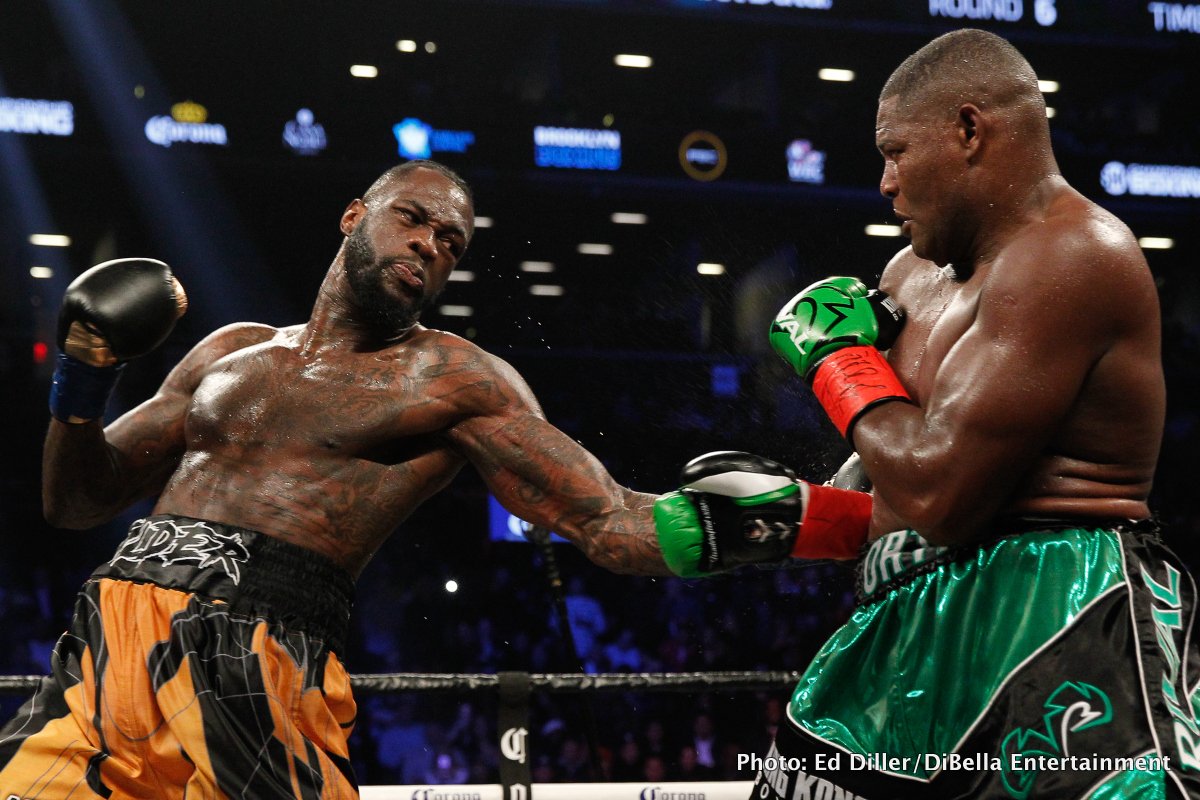 There are strong elements of unbelievably ruthless business practices on display in the fabulous (and fabulously violent) movie the above headline has been half-inched (borrowed) from, and boxing fans are well aware of the quite ruthless business practices that go ahead in the world of boxing each and every day.
And it seems a certain Golden Boy, one Oscar De La Hoya, has at the very least attempted an inroad into getting his hands on the hottest (or second-hottest) heavyweight commodity on the planet today: Deontay Wilder. Anthony Joshua's promoter Eddie Hearn has said before now how he feels the reigning WBC heavyweight king "has no real promoter, and is in need of one." Some fans have taken this as thinly veiled attempt on the part of the Matchroom boss to "poach" Wilder and have him sign up with him (Hearn having made a big splash in the US market already).
But Wilder, who is very much working with Lou DiBella, might take a look at De La Hoya's recent tweet:
"@BronzeBomber congratulations on such a great accomplishment when everyone doubted you, hit me up when you wanna make real money and have someone who will promote you to be a PPV star," De La Hoya tweeted yesterday.
Now, what will DiBella, and Shelly Finkel, think of this? What will Wilder make of it? We have of course seen big-name fighters jump ship from one promoter to another in the search of, well, many things: money, the fights they want when they are unable to get them, and better terms all round. If – and it's a big if – Wilder did sign up with Golden Boy, would the fight Deontay really, really wants, against Anthony Joshua, be one that would prove any easier to make?
Wilder, despite his considerable talents and his incredible excitement value, has yet to make the big $dollars he deserves. Oscar seems to believe he can deliver on this score. Again, it's interesting. But who can really blame De La Hoya? Everyone wants a piece of "The Bronze Bomber" right now.