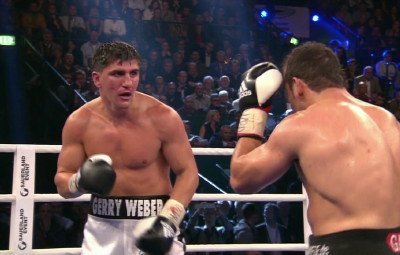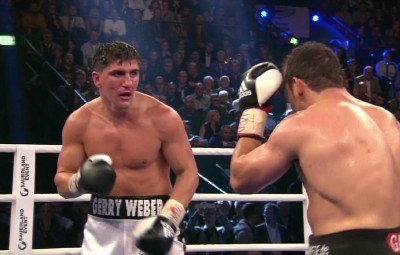 On January 25th, WBO cruiserweight champion Marco Huck (36-2-1, 25 KO's) will be facing Firat Arslan (33-6-2, 21 KO's) in a rematch at the Hanns-Martin Schleyer Halle, in Stuttgart, Germany. Arslan gave Huck a beating less than 2 years ago in losing a 12 round unanimous decision in a fight that most people felt that Arslan had done enough to deserve a victory.
The three judges that scored the fight saw it different, giving Huck the win by the scores of 115-113, 115-113, 117-111. Huck was pummeled the entire fight, and it's difficult to figure out what the judges saw in him to give him the victory. Huck just looked like a confused and beaten fighter throughout the fight.
The 43-year-old Arslan finds himself pretty much in the same position he was last time he fought Huck. He's going to probably need to dominate the fight to the point where the judges can't give Huck the victory. Arslan is the challenger, so that puts him in a position where he's probably going to need to knock Huck down once or twice to make sure that doesn't end up on the receiving end of another controversial decision. It's hoped that the judges give the victory to the right guy this time, whether that be Huck or Arslan.
It just leaves a bad impression when judges give the victory to the guy that was taking a pounding for 12 rounds, because it's a turn off for casual boxing fans. If they feel that judges aren't doing a good job of scoring fights then why bother to watch them?
Huck defeated Ola Afolabi by a 12 round decision last June in one of Huck's best performances of his career. He showed good movement, an excellent jab, and much improved defense in winning that fight. If Huck can fight like that against Arslan then this should be a decisive victory for Huck this time. What Huck can't afford to do is stand in one place and let Arslan get inside on him. Huck doesn't have the inside game to be fighting Arslan like that, and he'll get pounded if he tries to fight him like that again.
Arslan will need to stay close to Huck to be in a position to land his shorter punches. He can't let Huck use his in and out attacks, because the judges seemed to be impressed last time when Huck was doing this. It didn't matter that Huck was missing most of his shots, just by throwing them he was impressing the three judges that worked that fight.