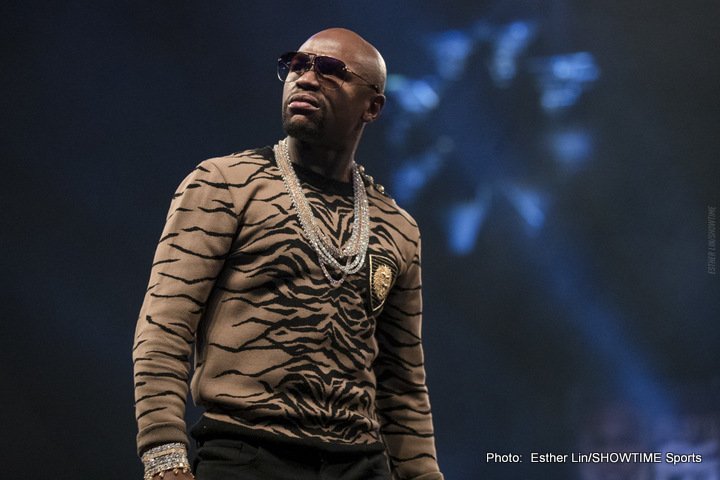 By the time they had reached the age of 41, all-time greats like Muhammad Ali, Sugar Ray Robinson, Henry Armstrong, Sugar Ray Leonard, Roberto Duran, Marvin Hagler and many others had either retired or were struggling to win fights at a much lower level (and failing in some cases to get the win). Yet Floyd "Money" Mayweather, who today celebrates his 41st birthday, has neither tasted defeat, laboured to victory, or actually, officially, retired for good.
At 50-0, Mayweather has an incredible set of numbers, earned in the ring over the years 1996 to 2017. Yet "Money" has an even more astonishing set of out of the ring numbers.
Consider:
Mayweather's total figures in terms of pay-per-view buys – 23,800,000 buys
Mayweather's total revenue generated – $1,670,000,000
Purse for fight Vs. Manny Pacquiao – $100 million
Purse for Conor McGregor fight – $300 million
Even though many fans will never buy Mayweather's claim that he is "T.B.E," it has to be agreed how the 41 year old is THE most successful boxer from a financial standpoint. Ever. No other boxer comes close.
And Mayweather was a great fighter, in his prime years especially. Of course, no fighter has polarised opinion more, especially in terms of a modern day fighter. Floyd really is a 'Love or Hate' figure.
Here's a look back at his five finest ring performances:
5: W12 "Sugar" Shane Mosley – Las Vegas, May 2010.
In arguably the only fight in which Mayweather was cracked, belted, smacked, chinned or walloped, Floyd showed his inner strength and his fine chin. After taking not one but two right hand bombs from a fired up Mosley in the second round, Mayweather regained his composure and absolutely dominated the remaining 10 rounds to win a wide UD.
4: W12 Zab Judah – Las Vegas, April 2006.
Perhaps this fight is where the quite nonsensical, "Mayweather has trouble with southpaws" claim came from. Yes, Floyd did have problems with Zab early on – Judah arguably boxed the greatest opening four rounds of his entire career on this night – but he soon switched game-plans and took his spar-mate to school to win a wide unanimous decision.
3: W12 Juan Manuel Marquez – Las Vegas, September 2009.
Much was made of the weight factor in this fight, and, yes, the Mexican warrior/ultra-smart boxer was at a disadvantage. Still, the way Floyd mastered such a fine fighter, scoring a heavy knockdown along the way to a near shutout decision victory, during which he was barely touched, earns "Money" major plaudits. In short, no other fighter ever had such a dominant time with "Dinamita."
2: KO10 Diego Corrales – Las Vegas, January 2001.
Both undefeated fighters were having their first Super-Fight and, boy, how Mayweather made the most of the occasion. Five times in total the teak-tough, ultra-dangerous puncher from San Diego was blasted to the canvas. Never has Floyd looked so venomous, so ruthless.
1: W12 Saul "Canelo" Alvarez – Las Vegas, September 2013.
Forget that crazy, unforgivable score-card that had the fight a draw, this performance by Mayweather was utterly beautiful. Against a young (much younger than Floyd) strong and gifted fighter, Mayweather painted a masterpiece in hit and not get hit. Canelo was exhausted by the later rounds, looking, in the opinion of some, like a fighter who wanted to quit, yet Mayweather was not even breathing hard.
Many good judges had this one down as a close fight, maybe a dangerous fight for the then-36 year old "Money." Instead, Floyd scored his most impressive win, his greatest win.
So has Mayweather boxed his final fight? There is talk that he may have one more fight, possibly even an MMA fight rematch with McGregor, but so far this is all it is, talk. Mayweather has shown how smart he is over the years, and if he does take one more bout, rest assured it will be one he knows he will win.