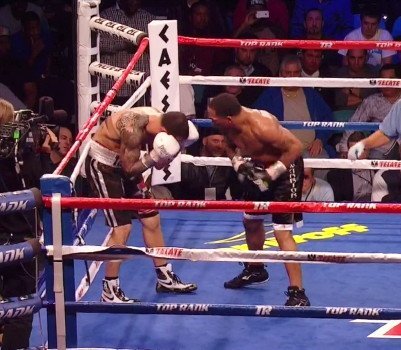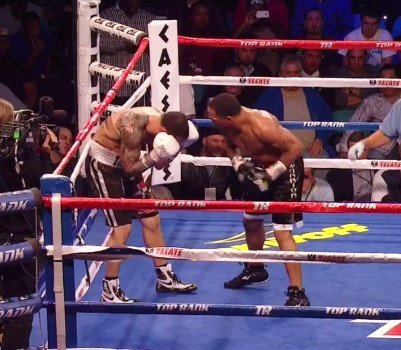 An interesting match-up between WBA middleweight champion Gennady Golovkin (28-0, 25 KO's) and the junior middleweight slugger James Kirkland (32-1, 28 KO's) is being talked about for next April on HBO, says HBO President of Sports Ken Hershman via ESPN. Golovkin has a stay busy fight against fringe contender Osumanu Adama (22-3, 16 KO's) on February 1st in Monte Carlo, Monaco.
After that mismatch out of the way, Golovkin plans on getting back in the ring quickly within just 2 months to fight on HBO in April.
Kirkland, 29, kind of revived his career with his 6th round TKO win over previously unbeaten Top Rank fighter Glen Tapia earlier this month in Atlantic City, New Jersey. Although it was a good win, Kirkland is nowhere near the same level as Golovkin, and this is going to be another mismatch – but an exciting one. Kirkland is about the same level as Curtis Stevens, but slower and not quite as skilled. Golovkin will beat him in a target practice type of fight to get ready for a possible fight against what will likely be Martin Murray. He's fighting on the undercard of the Golovkin vs. Adama fight against Jerrod Fletcher. Murray will win that fight and capture the vacant WBA middleweight title. Depending on if Murray wants to milk the title for a while, we could see him fighting Golovkin in the tail end of 2014.
Kirkland has good power and he would make it interesting if Golovkin were stupid enough to stand with his back against the ropes for the entire fight the way Tapia did. But Golovkin obviously isn't a novice, and he's not going to fight the only way Kirkland has a chance of winning. There's no way Kirkland can beat a skilled fighter like Golovkin if he chooses to move around the ring and not just stand there the way that Tapia did.