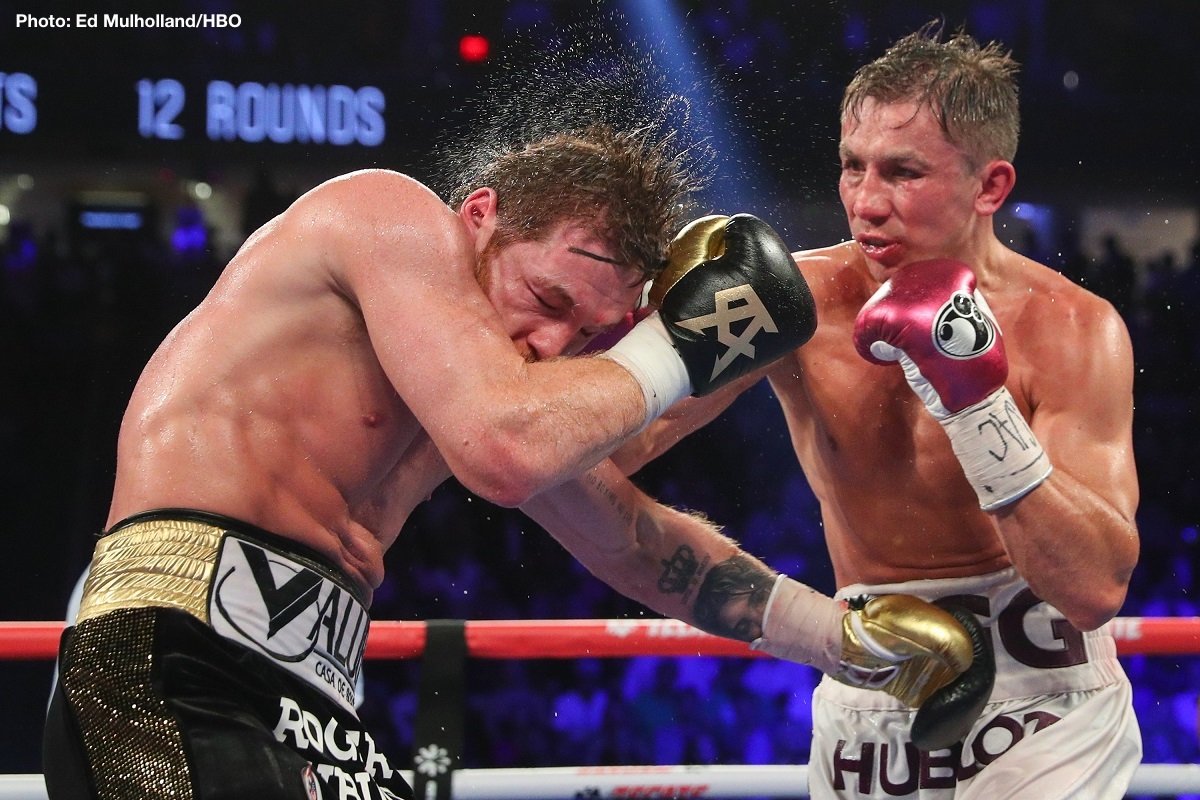 Canelo Alvarez is moving up to super-middleweight. Maybe Gennady Golovkin will also make the move up for his next fight. Right now, fans are wondering what GGG – a warrior many of these same fans strongly feel has never really lost a fight; the hell with what the judges said – might do next. While we all want, maybe even need to see, that third rumble between the two best middleweights of the last half-decade, Canelo will mark time with that 168 pound fight with Rocky Fielding in his next fight, and Triple-G will, well, we wait and see.
Tom Loeffler, promoter of the former middleweight king, has hinted that GGG may also move up to super-middleweight for his next fight, and that it could be a fight against a UK fighter in the UK. Speaking with On The Ropes, Loeffler spoke highly of a potential Callum Smith-Gennady Golovkin fight.
"Look, Callum Smith is doing really well right now. Coming back to the UK would always be something interesting for GGG. I think Callum Smith is a great fighter. That could be a great match-up for GGG," Loeffler said.
Now, it's far from a done deal, in fact it's very far from it – but how clever a move would it be from team-GGG if Golovkin fought Smith, the reigning WBA super-middleweight champ, in his next fight, next year some time? With Canelo opting to tread the 168 pound waters against perceived "safe foe" Fielding (a man who, in his sole pro defeat, was stopped inside a single round by Smith), GGG could trump the move of his rival by taking a "real fight" at 168.
Smith, 25-0(18) would be a far sterner test for GGG than the other two British fighters Gennady has faced: Kell Brook (brave, in fact incredibly so, but just too small) and Martin Murray (strong and gutsy but far too predictable). Of course we UK fight fans would welcome GGG back with open arms, as popular, as exciting and as good as he is. All the former middleweight king seems to need now is a new TV deal.
Smith, still celebrating his WBSS win over favourite George Groves, would no doubt love the idea of getting it on with Golovkin. It's a potentially risky fight for both men – if Smith were to lose, his reign would be over quickly, ended by a naturally smaller man, while if GGG were to lose there would be no telling where he would go then – but in many ways, Smith Vs. Golovkin makes all the sense in the world.