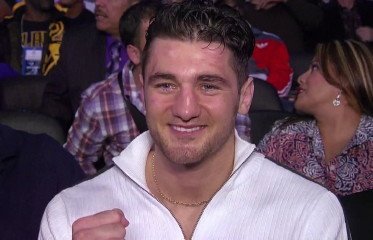 Former WBO light heavyweight champion Nathan Cleverly (29-2, 15ko) has conceded his fight with Poland's Andrzej Fonfara (27-3, 16ko) this Friday is a "high risk but high reward" type of affair, though says it's exactly the type of gamble he needs to take in order to get back to top level.
The Welshman will be fighting in the Pole's adopted Chicago backyard on the Premier Boxing Champions bill, and claims he took the non-title opportunity with Fonfara in America over another high-risk fight against WBA (reg) titlist, Juergen Braehmer in the champion's German backyard – a hotbed of questionable judging for British fighters in the past.
"There's a demand for real true fights now as the level of boxing is so good," Cleverly told southwalesargus.co.uk. "[People want] 50-50 fights and myself and Fonfara are an example of that.
"That's the [type of] fight people want to see in boxing and the fights I want to be involved in – it's challenging, I've got something to lose but at the same time there's a lot to gain."
While there are indeed no titles on the line, a victory will ostensibly propel Cleverly nearer to a shot at WBC champion Adonis Stevenson, as well as the prospect of fighting on network TV in the US garnering him a whole new fanbase.
Stevenson beat Fonfara by UD last year – though not before tasting canvas and being visibly in trouble – and the Pole is viewing Cleverly as a mere stepping stone toward earning his own rematch shot at 'Superman.'
The fight also represents the first real chance for Cleverly to redeem himself at the weight, following his knockout loss at the hands of destructive Russian, Sergey Kovalev two years ago, and an ill-advised move to 200lbs that saw him beaten by Tony Bellew in their maligned November 2014 rematch
.
It is indeed going to be a tough ask boxing away from home, though far from an impossible assignment, and it is becoming an increasing trend among British fighters at the moment given the increased financial incentive boxing on PBC shows brings.
Should Cleverly indeed manage to pull it off, he is confident that the future will be brighter, and surely deserves credit for delivering what the fans want to see?
"People want to see the best fighting the best, whether there's a world title on the line or not. But beat Fonfara and [I] will be in line for world title shot anyway," he said.
Twitter @Undilutedpoison