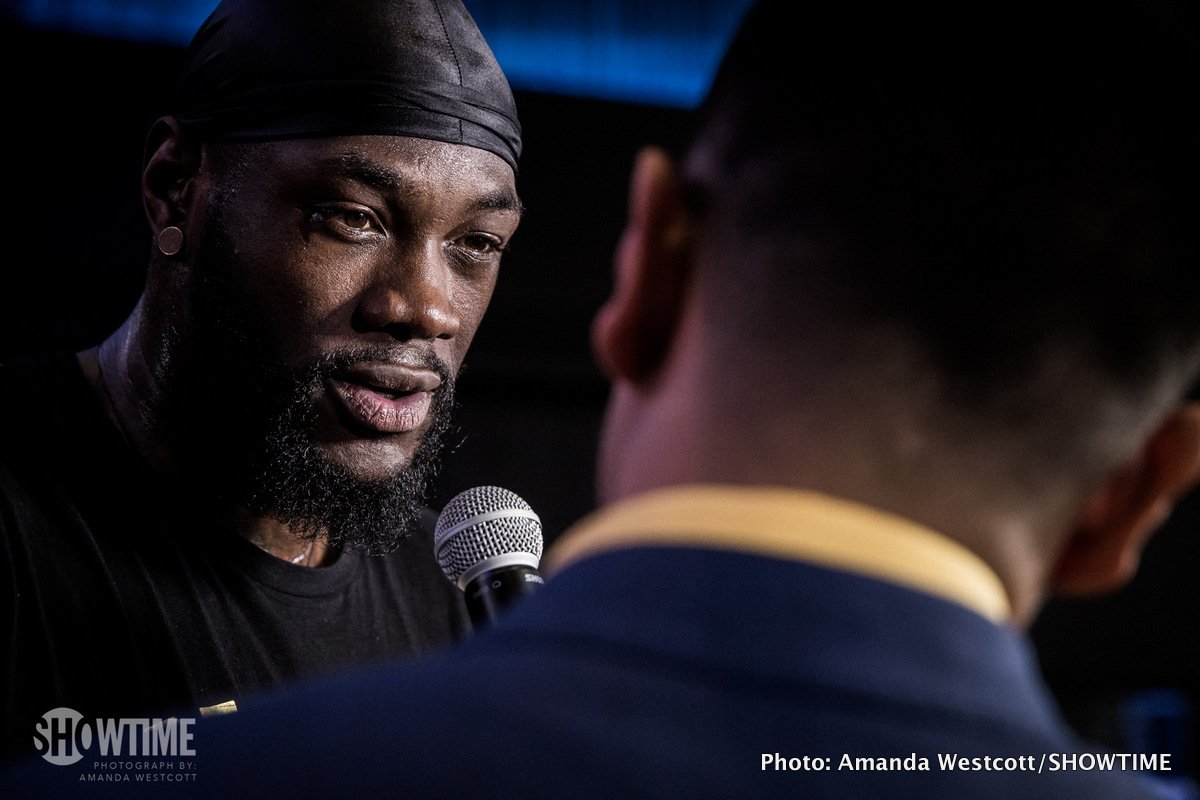 Eddie Hearn, promoter of Anthony Joshua, has shot back in reply to Deontay Wilder's claim – or insistence – that the Matchroom boss will not allow "his cow," Joshua, anywhere near him for fear of losing out on big money that can be made, or "milked" from other, easier fights.
Speaking with Sky Sports just minutes ago, Hearn said that Joshua very much wants to fight the WBC champ and that it can happen next so long as Wilder beats Luis Ortiz on Saturday and Joshua defeats Joseph Parker on March 31.
"Talking of milking the cow, I think Deontay's got a chip on his shoulder, because his udders are dry," Hearn said. "He's making very small money and needs a new promoter. I don't think he has a promoter at the moment, so if he doesn't – Deontay, just pick up the phone, drop me a line. We'll get this AJ fight, make you some real money. The plan (for AJ) is to become undisputed champion. He's got to deal with Parker first, it's a tough fight. After that, Deontay is coming to Cardiff. We can sit down, get that fight made. No problems from our side. Anthony is happy to go into that fight next."
Hearn recently said that if no Wilder unification fight can be made – and he again said how Wilder is way off the mark in asking for a 50/50 purse split "we're going to have three belts, he's got one" – AJ will look to box his US debut in the summer maybe against Jarrell Miller. But it is Joshua-Wilder that the fans really, really want to see.
Hearn says the two best heavyweights out there (although Ortiz and Parker will disagree with this) can even fight twice: "Now he's [Wilder] saying he'll take any split, as long as that split is reversed in the rematch," Hearn said. "No problem with that. Again, pick up the phone, call me, Deontay."
Are we closer than ever to seeing this absolutely mouth-watering heavyweight blockbuster get done? Let's hope Wilder and AJ take care of business in this, a big month for the heavyweight division.