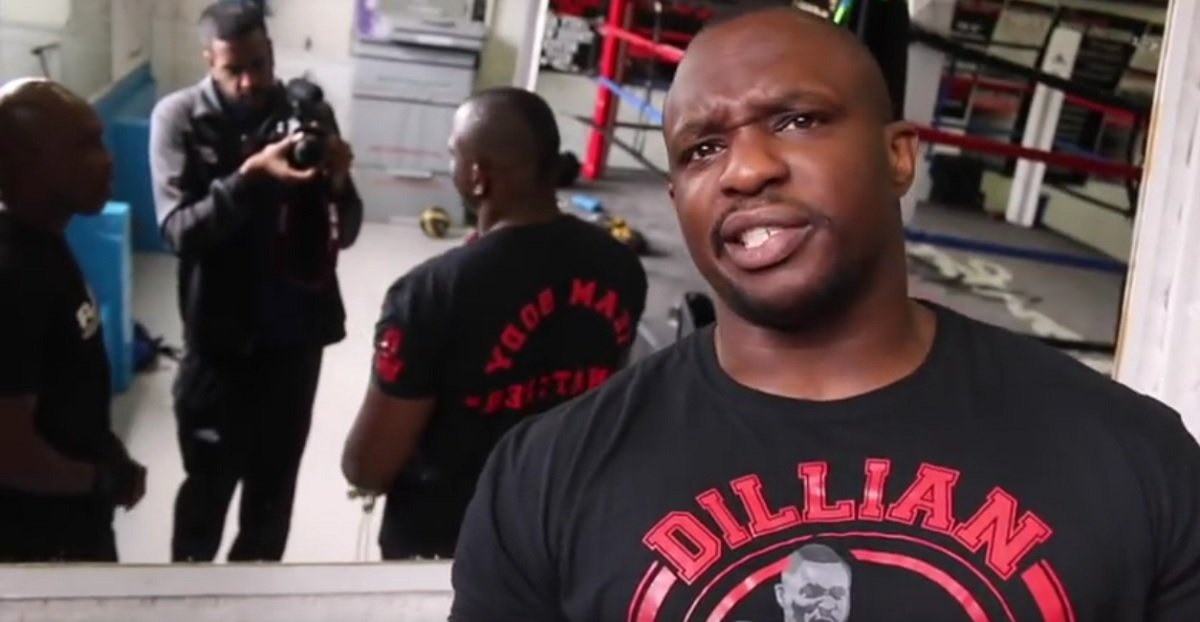 Heavyweight contender Dillian Whyte is fast running out of patience. Very much aching for a big fight, Whyte, who won an elimination bout in flattening Lucas Browne last time out, is certain his fellow contenders are avoiding him. In fact, in speaking with Sky Sports today, the once-beaten contender was moved to say he "hates" his weight class in boxing, that the heavyweight division is "full of cowards."
A final eliminator between Whyte and Kubrat Pulev will go to purse bids this week, on Thursday, but Whyte says he strongly believes Pulev wants no part of him.
"Pulev doesn't want to fight. He gets in these positions to fight mandatories, or gets in these eliminators and doesn't want to fight," Whyte told Sky Sports."He's just wasting time, it's a straightforward fight, the winner gets a crack at the big apple. I'm up for the fight, he says he's up for the fight. He said I'm the perfect opponent for him. Well for some reason, him and [promoter] Kalle (Sauerland) are taking [too] long. I hate heavyweight boxing. It's full of cowards."
Of course these strong words could prove to come back to haunt, and hurt, Whyte in a big way and we will see if he is right or wrong about Pulev not wanting to fight him. A date of July 28 is pencilled in for Whyte's next fight, at The O2 in London, so let's wait and see if Pulev – himself beaten just once at pro level – does agree to the fight. If not, Whyte says he'd very much like to fight Dominic Breazeale in a final eliminator for the WBC crown.
Either way, Whyte has to get his big chance soon. He has earned it after all. Whyte against Pulev would be a good fight for both men, and likely a good, fun fight for us fans. While a clash between Whyte and Breazeale would possibly be even better. Whether he gets a second shot at Anthony Joshua or a crack at Deontay Wilder, Whyte is determined to win himself a world title ASAP.